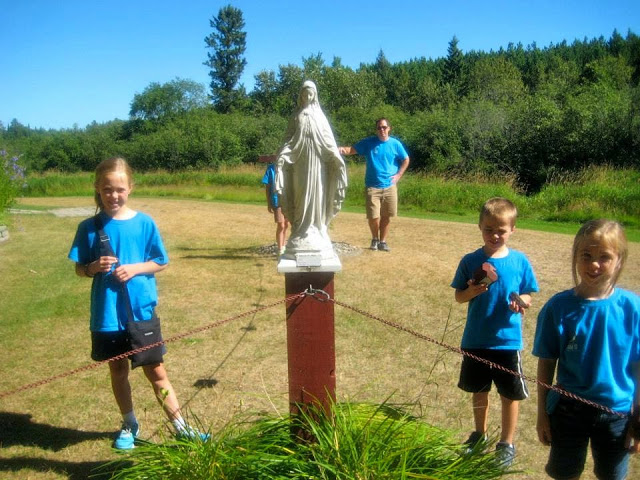 Faith-based Ideas for a Fun Summer
Faith-based Ideas for a Fun Summer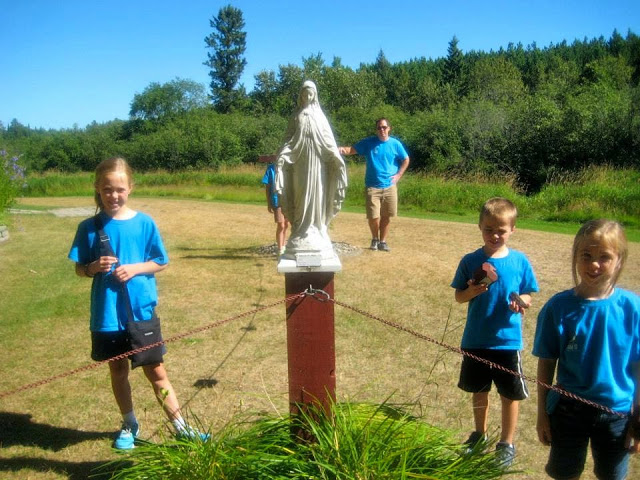 One idea for staying connected to our faith during the summer months is to visit a local shrine or find one near your vacation spot. Here is my family at the living Rosary of the Grotto of Our Lady of Lourdes in Two Inlets, MN.
Two weeks from today is my children's last day of school. Summer is right around the corner. While sifting through summer camp brochures and swim lesson schedules, I wonder how to intertwine our Catholic faith into our summer plans. With a break from religion classes and youth group meetings, how can I help my family keep connected to our faith in fun ways?
I recently chose Catholic Youth Camp for my oldest daughter, and we are excited about it! But that is only one of six children and one of 12 weeks of the summer season. So, what are we going to do for the rest of our time?
Over at CatholicMom.com, I share seven ideas to keep our faith alive and active this summer. Perhaps some of my ideas will inspire your family. And please come on over and share your ideas, too!