Daybook :: School's Out for Summer
Daybook :: School's Out for Summer
Outside my window …
Partly sunny and warm. We have had some fabulous rain and thunderstorms. Everything is green and growing. Lots of kids are playing outside.
Thanking God for …
* a more relaxed summer schedule
* this moment in time: when all six children can finally attend VBS together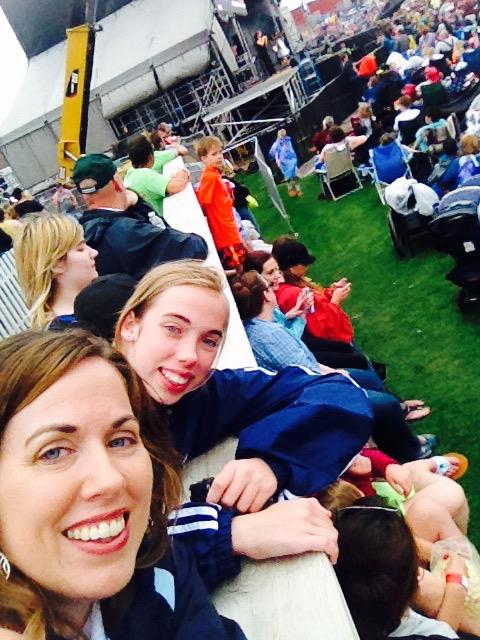 * a fun time with my daughter at Joyful Noise — This weekend, my 12yo daughter finally got her Christmas gift! The two of us attended the sold-out Joyful Noise concert to hear her favorite Christian artists, Jamie Grace and Toby Mac! I loved taking her! I loved seeing her face light up when she met Jamie Grace, who was super sweet! I loved hearing her sing out for joy to the Lord!
Make a joyful noise to the Lord … Worship the Lord with gladness; come into his presence with singing." —Psalm 100:1
Thinking About …
A lot! My health is somewhat of a preoccupation lately. I will be sharing more about that later this week. But in essence, I have Hashimoto's Thyroiditis, an autoimmune disorder that attacks the Thyroid. It is wrecking havoc on my body!
I also am just trying to wrap my head around my unique purpose. What am I supposed to be focusing on? Where should I invest my (limited) energy? How do I balance accepting my reality and doing everything possible to get healthy … without exhausting myself? AND I'm trying to keep up with my household and family responsibilities, which I am constantly feeling behind on and just doing the bare minimum. It's a tricky balance. I really think I need more rest and ways to find refreshment. But it is not so easy …
Wearing …
* navy and white floral top
* denim capris
* brown sandals
Reading …
Unleashed: How to Receive Everything the Holy Spirit Wants to Give You by Sonja Corbitt. I am reading this book with CatholicMom.com. One chapter per week. Totally doable. Won't you join us?
I'm also re-reading The Grace of Yes: Eight Virtues for Generous Living by Lisa Hendey for the first-ever Read Between the WINEs Summer Book Club. Another very simple and doable way to read a great book! You can join us here (and even see a video that I made!).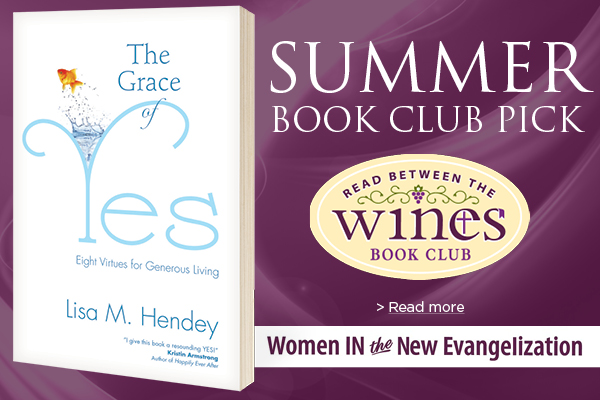 Listening to …
Jamie Grace's Do Life Big. It will make you want to dance!

Plans for the week …
* VBS
* Doctor appointment
* Theater rehearsals for my daughter (She is playing Earthworm in James and Giant Peach!)
* Women, WINE and Wisdom
Praying for …
* my husband and children
* peace and unity in my home
* for clarity as I discern a special opportunity