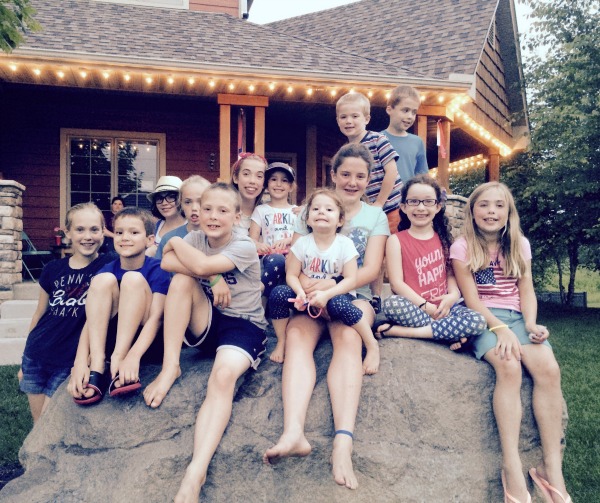 Daybook :: Mid-month Check-in
Daybook :: Mid-month Check-in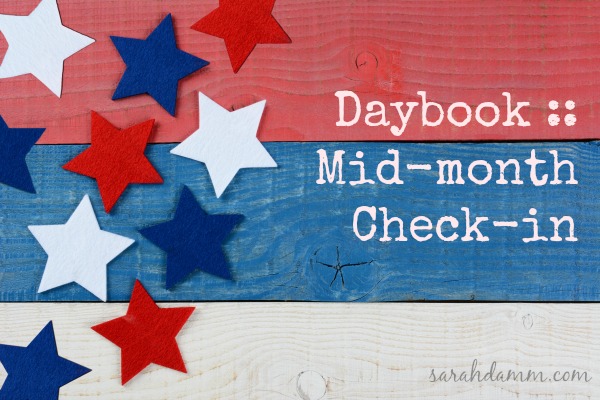 July is zooming by, isn't it? When I was in Target last week, I noticed the school supplies are out already. I don't think my kids are ready for school, but we definitely love checking out the school supplies! I just found this price comparison list, which will come in handy when we do start our supply shopping.
Outside my window …
Today, July 13 is going to be warm! The high might be 90! We had an awesome rain last night, which we really needed.
Thanking God for …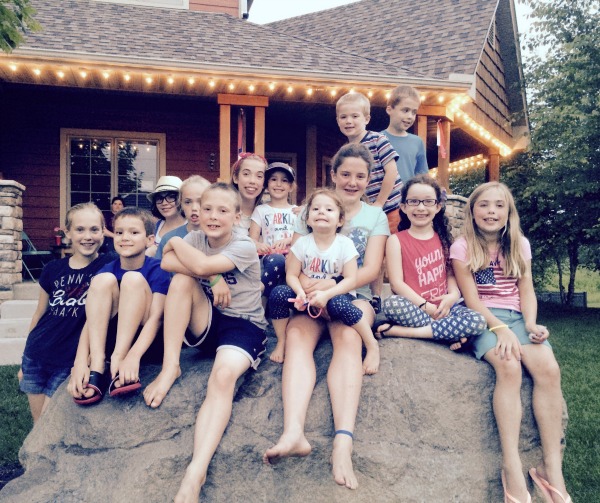 * a fun Independence Day with family and friends
* a step toward tidying up and feeling more motivated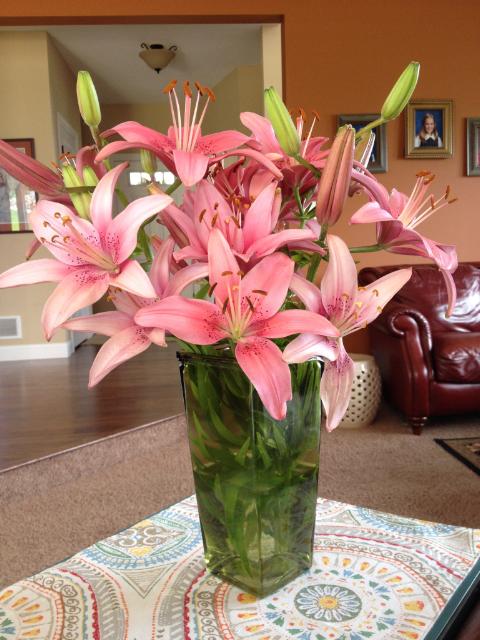 * a spiritual director who "gets" me … and who also gives me flowers.
* God-given perseverance to make it to day 13 of the Whole30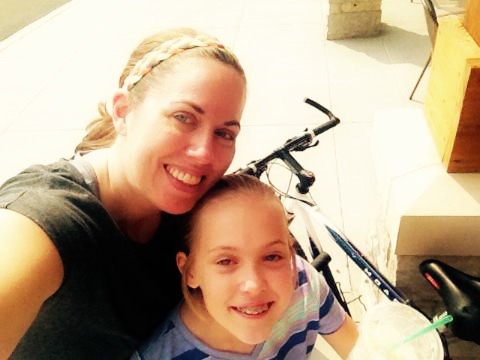 * special one-on-one moments with my children
Praying for …
* the grace to truly recognize the provision and care of my Heavenly Father
* a deeper understanding of my unique purpose in this world, in my family, at this moment in time
* the courage to be the best mom I can be to the children God has entrusted into my care
* a safe journey to our vacation destination—Mount Rushmore!
Pondering …
The faith of those who live their faith is a serene faith. What you long for will be given you; what you love will be yours for ever." —St. Leo the Great
Listening to …
The Annie movie in the background. The kids want to watch it one more time, before returning it to Redbox. It was cuter than I was expecting, but I am still very partial to the 1982 version.
Reading …
I am continuing my reading of Unleashed: How to Receive Everything the Holy Spirit Wants to Give You by Sonja Corbitt for the CatholicMom.com Book Club and The Grace of Yes: Eight Virtues for Generous Living by Lisa Hendey for the WINE: Women in the New Evangelization's Read Between the WINEs Summer Book Club.
For fun, I am enjoying Love & Salt: A Spiritual Friendship Shared in Letters by Amy Andrews and Jessica Griffith. As much as I like it, it has not captured my full attention. I can pick it up and then put it down, and the fact that its letters makes this easy to do.
I am on Chapter 3 of The Life-Changie Magic of Tidying Up: The Japanese Art of Decluttering and Organizing by Marie Kondo. I have been seeing this book pop up here and here, and I was very intrigued. My friend Mary told me the MariKondo folding technique was addictive, and I didn't understand that … until I tried it! I implemented this method of tidying up with the kids' off-season clothing, and I was very impressed! I am excited to finish the book and the tidying of my house (even if it will take the full six months that the author suggests).
Around the house …
Remember how I have been struggling to find the energy and joy to declutter and beautify my home? Well, with the encouragement of a friend to break down my home into bite-sized projects, I identified three areas that were stressors but that could easily be resolved. They included the off-season clothing storage that was never finished nor put away and has been sitting in my hallway for over a month; the winter clothing that has piled up in my laundry room that needs to be washed and hung up; and books that are really all over the place and need organization. I spent Saturday sorting and putting away my children's off-season clothing. It took me about half the day, but it was so satisfying. I used what I've learned so far of the MariKondo method, and I ended up with six bags to donate and two bags to throw away … and I still have plenty of clothing for my children. I just may have found a renewed motivation! Praise God! (A full post on this is coming soon.)
In the kitchen …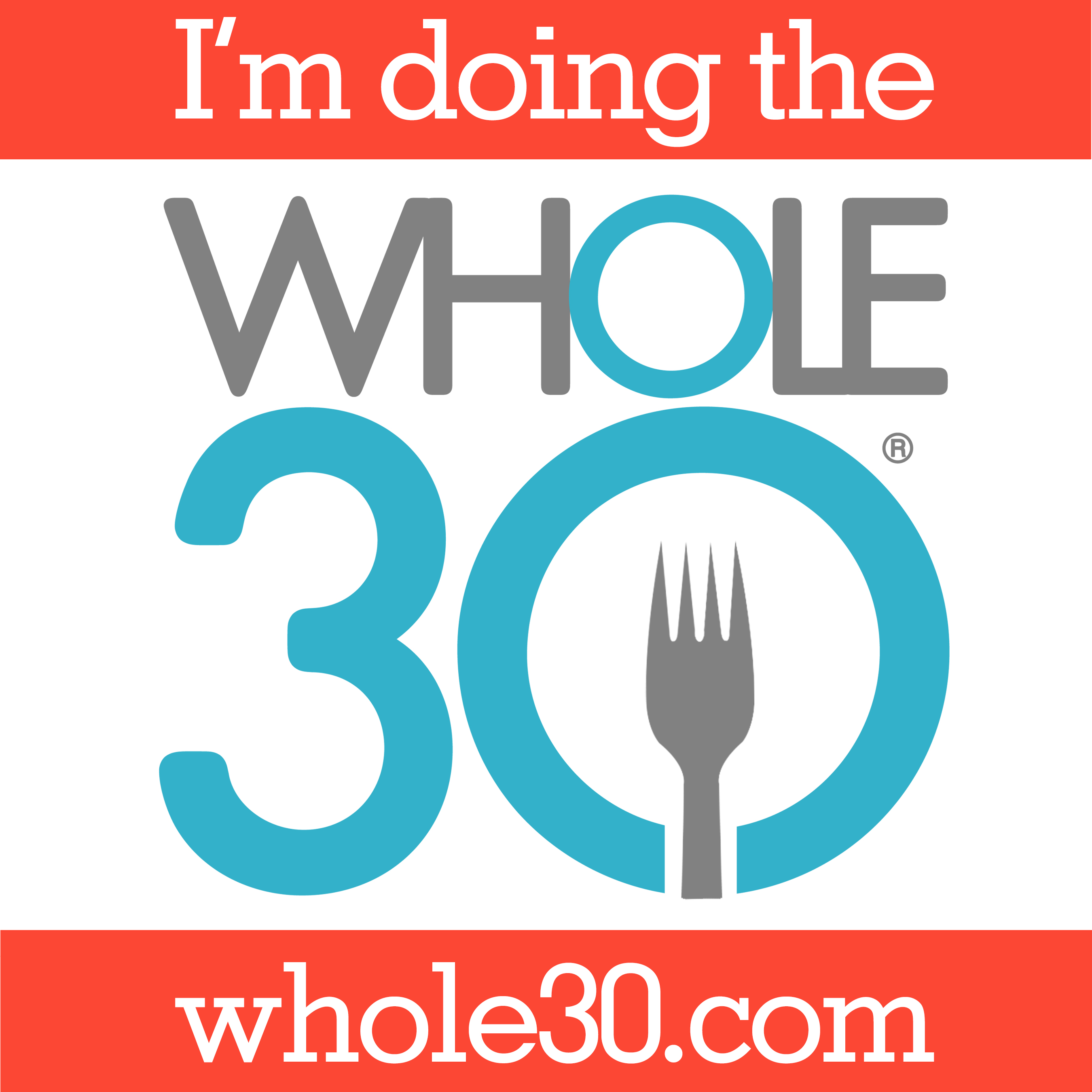 I am on Day 13 of #JulyWhole30! I am doing this to see how clean eating will improve my over-all health. With my Hashimoto's, I am just not feeling well. I have had these unexpected weight gains, and this summer my ankles have been swollen as if I'm pregnant (which I'm not). I felt like I reached rock bottom in terms of how I felt and was ready to try something that I consider extreme. What do I have to lose?
Well Fed 2: More Paleo Recipes for People Who Love to Eat by Melissa Jouwan and The Whole30: The 30-Day Guide to Total Health and Food Freedom by Dallas and Melissa Hartwig have been excellent resources and full of delicious recipes.
I survived Independence Day and dinner at a friend's house on the Whole30 meal plan. My family had donuts Sunday morning, and my kids have enjoyed ice cream. And I have survived not giving in! Next challenge: vacation! I'm on a mission, and I just know that my motivation, perseverance and determination are Heaven-sent. I could not do this on my own.
Plans for the week …
* Super Sleuths camp
* Vacation preparation
* Haircut (and hopefully a pedicure!)