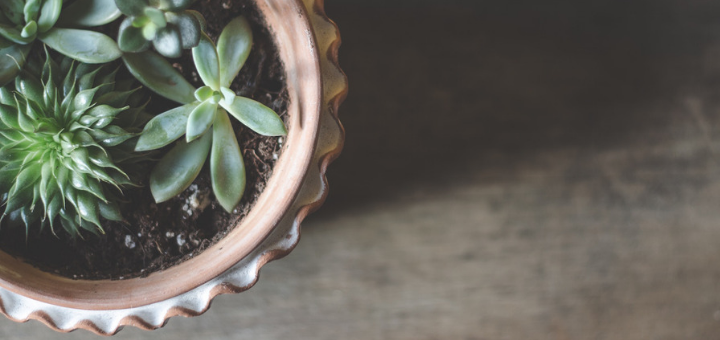 Waiting, Hoping in the Lord … in the Midst of Sorrow
Waiting, Hoping in the Lord … in the Midst of Sorrow
Welcome to Week 6 of The Desert Shall Rejoice, a six-week Lenten blog series. Each week of Lent, I am sharing a reflection, providing a Scripture passage to read and meditate on, and offering journal questions for deeper prayer with Jesus. You can read Week 1 HERE, Week 2 HERE, Week 3 HERE, Week 4 HERE, and Week 5 HERE.
---
"Holy Week, the most solemn and intense periods of worship in the Christian faith, begins with Palm Sunday, the Sunday before Easter. In spite of the spiritual gravity of Holy Week, it begins with joy. The Church celebrates Jesus' triumphal entry into Jerusalem, and the Church begins her commemorative pilgrimage with her Lord on His way to Calvary." (Author unknown)
As Christians, we are invited to relive the most important events in Jesus' life every year. There is nothing new or surprising, and we know how it all turns out, but the holiest week of the year never gets old.
For the past five weeks of Lent, this blog series has encouraged us to experience a setting aside of time to be with Jesus. He led us into the desert, and we followed. We remained close to Him out of love, because He first loved us. While we discovered that the desert may be dry, parched, and barren, we also realized it can be a place of solitude, silence, and rest. In our Lenten desert, Jesus offered us life-giving water and He promised us blossoms of hope, even for the most desolate spaces of our hearts. Yes, Jesus knows our weariness better than anyone, and He strengthens us when we stumble and fall.
As We Enter Holy Week
No matter how perfect or imperfect Lent was, the Lord used it to draw us closer to Him. And now, as we enter Holy Week, we can rely on our renewed strength to walk the road to Calvary with Our Lord. This week, let us be resolved to find our place at the foot of the Cross, as Jesus endures His passion, suffering, and death. Let us recall all the ways Jesus showed us love this Lent, so we can give Him our love in return.
Today, we begin with Hosannas, the waving of palms, and the hope for the Kingdom of God on earth. But how quickly the mood will change to sorrow and a feeling of extreme loss. Were you there when they crucified my Lord?
Let us be not afraid to love Him to the end. And to wait in anticipation for His promise of Resurrection.
Scripture Reading
Take a few moments to quiet your heart. Breathe in and out.
Read today's Scripture verses: "For God alone my soul waits in silence, for my hope is from him. He alone is my rock and my salvation, my fortress; I shall not be shaken. On God rests my deliverance and my honor; my mighty rock, my refuge is in God. Trust in him at all times, O people; pour out your heart before him; God is a refuge for us." (Psalm 62:5-8: )
After reading the verse once, read it one or two more times.
What stands out to you? A word, feeling, thought …
Journal Prompt
As you walk with Jesus this week, imagine yourself in the story. Read the Gospel account—from Palm Sunday to Good Friday. Where are you in the narrative? Are you one of the apostles who scatters and hides when events get uncertain? Are you one of the weeping women? Do you doubt and question why these horrific moments have to be part of the story? Do you wonder, "My God, my God, why have you abandoned me?" (Psalm 22)
Bring this to your time of journaling and prayer. Be honest about how you relate to this most "holy and intense" set of events. Because in the present, real, and raw emotions of your heart, you will truly meet Jesus.
Next, notice what Jesus' followers did immediately after His crucifixion, death, and burial:
It was the day of Preparation, and the Sabbath was beginning. The women who had come with him from Galilee followed, and saw the tomb, and how his body was laid; then they returned, and prepared spiced and ointments. On the Sabbath they rested according to the commandment. (Luke 23:55-56)
In the midst of tremendous sorrow and pain, in the midst of chaos, in the midst of uncertainty and fear, Jesus' friends rested and waited.
How can you rest in the Lord this week? How can you grow in prayer, hope, and trust, as you wait for the Lord to do the marvelous thing He is going to do? Listen and be attentive to the Lord. How do you hear His still, small voice whispering to you promises of a new day and new creation, even in the midst of this very heartbreaking, intense, and solemn moment in history?
How can you bring this trusting and waiting into other areas of your life, where you struggle to hope?
Journal about your experience. Then, at the end of your journaling time, spend a few minutes in silence or rest. Simply be still and be present to God.
Closing Prayer
Jesus, as You enter the streets of Jerusalem, I rejoice and praise Your name. As You give Yourself in the Eucharist, I receive You with reverence and gratitude. Jesus, as you are ridiculed, beaten, and spat upon, I pray for strength to remain with You. As You take up Your cross and walk the painful journey to Calvary, I follow You. Jesus, as You are nailed to the cross, I take my place with Your mother, John, and Mary Magdalene. How can I abandon You? I am so grateful for all that You have done for me, especially for the most sacrificial and loving act of taking on my sin and suffering what I deserve. I am sorry for my sin, and I seek your forgiveness and mercy. Jesus, remember me when You come into Your kingdom. Amen.