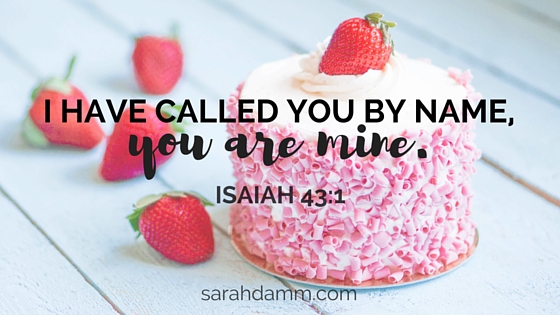 Celebrate! You Are God's Precious Daughter
Celebrate! You Are God's Precious Daughter
On this #WorthRevisitWednesday, I am reposting a reflection I wrote today for WINE: Women in the New Evangelization. I couldn't help but share this reflection here today, too, because well, you'll see why …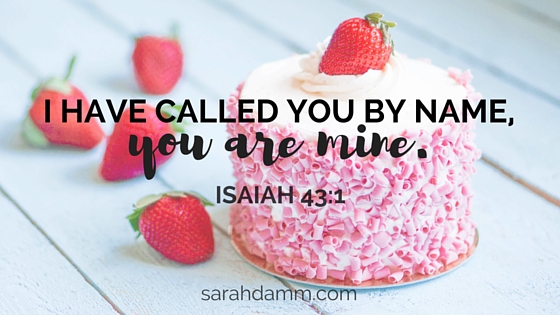 Today, my daughter Olivia celebrates her 12th birthday.
I look back on the day of her birth with love and laughter. By mid-morning of that day, my second daughter was born, swaddled in a blanket, and sleeping in my arms. My husband and I looked at each other, wondering what we would do for the rest of the day; we had already accomplished so much by 9 a.m.!
Reflecting upon the past 12 years with this precious girl, I remember all of the phases and stages that we have been through. Olivia was a cheerful baby; she loved to laugh. When she was a toddler, she wore red, patent leather shoes with everything. I remember when she broke her arm the day before our summer vacation, and she couldn't swim at the water park that was attached to our hotel. She was so disappointed! As she continues to grow, her unique, God-given gifts shine ever more brightly: She is athletic; she is compassionate; she shows her love through hand-made cards and gifts. Olivia is an amazing girl, and I am overjoyed to be her mom.
As I celebrate my daughter's life today, I am reminded that just as I delight in Olivia, our Heavenly Father delights in each of us, His precious daughters. God calls to His mind all of the phases and stages of our youth. He reminisces of the delightful memories of our infancy, and as we grow, He marvels as the gifts He gave us continue to flourish. In those memories of us reaching out to Him in need, He sheds a tear of love and mercy that quenches our brokenness.
Yes, God is delighted to be our Dad! Let us always rejoice in the promise that He has called us by name, and we are His.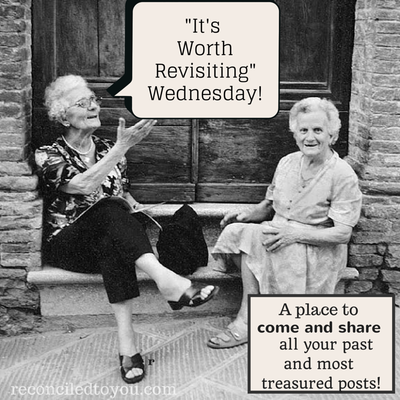 For more #WorthRevist posts, please visit Allison at Reconciled to You and Elizabeth at Theology is a Verb.