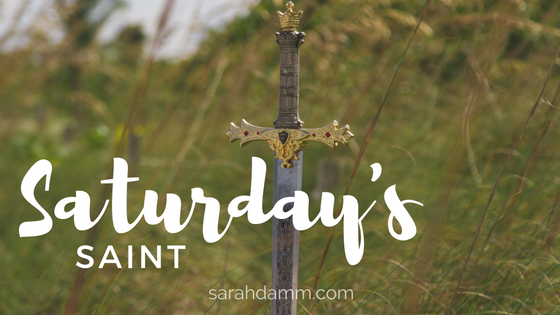 Day 15: #31 Days—Saturday's Saint & Giveaway
Day 15: #31 Days—Saturday's Saint & Giveaway
I probably should be writing about St. Teresa of Avila today, as it is her feast day. But today's saint is St. Joan of Arc.
Why?
Well, this past summer I was on retreat, and I found this lovely holy card of St. Joan of Arc. I was drawn to it because of the prayer on the back, and I thought, "Wow! St. Joan of Arc is a perfect intercessor for my daughter!"
Joan was born in France in 1412. When she was only 12 years old, she had a vision of Saints Michael the Archangel, Catherine of Alexandria, and Margaret of Antioch. The holy card image below depicts her experience of one of her visions. At first, the messages were personal, but when she was 13, the saints asked her to fight the English army from French territory.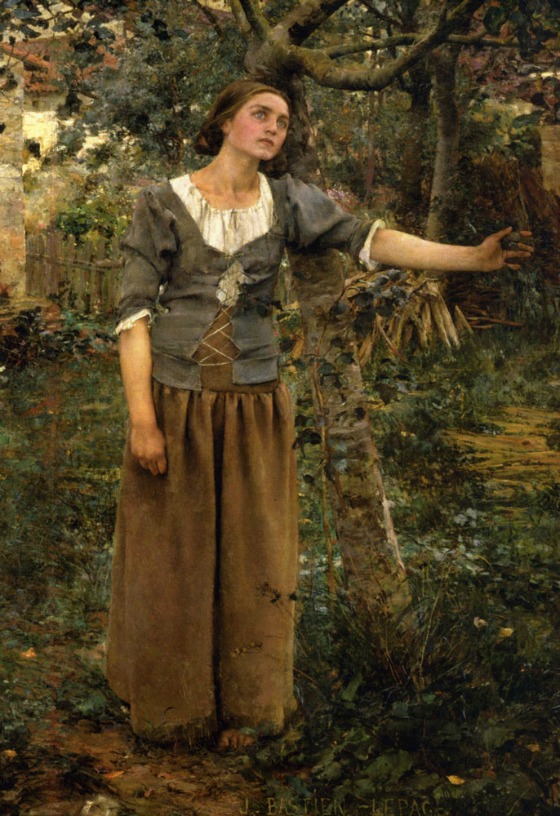 She petitioned to visit the French Royal Court, and she convinced the army to let her be by the King's side, as it was the Lord's will. She predicted outcomes of the war and continued to persuade officials that she was necessary for the war's success.
Ultimately, during the Hundred Years War, Joan led French troops against the English. Her recapturing of Orleans and Troyes allowed Charles VII to be crowned king in Reims.
Joan was captured the following year and sold to the English and placed on trial and falsely accused of heresy and witchcraft. She was condemned for wearing men's clothing.
On May 30, 1431, at the age 19, she was burned at the stake. Twenty-five years later, her verdict was nullified. She was beautified in 1909, and on May 16, 1920, Pope Benedict XV canonized her.
St. Joan is known for her bravery, and just as she fought for the Church and her country of France, she is now in Heaven and even more capable of fighting for my little girl—and anyone who is facing a personal battle. According to Joan of Arc: God's Warrior by Barbara Beckwith, she "is like a shooting star …" And that's exactly how I would describe my daughter, too!
Prayer to St. Joan of Arc
St. Joan of Arc, patron of France, my patron saint, I ask you now to fight this battle with me by prayer, just as you led your troops to victory in battle. You, who were filled with the Holy Spirit and chosen by God, help me this day with the favor I ask [say intention]. Grant me by your divine and powerful intercession, the courage and strength I need to endure this constant fight. Oh St. Joan, help me to be victorious in the tasks God presents to me. Amen.
Now for the giveaway! Enter below to win a $100 DaySpring gift card. The deadline is October 27. Good luck! I hope you win!
For a complete list of topics and links, visit the landing page for 31 Days: One Mom's Journey With Dyslexia or click the square image below.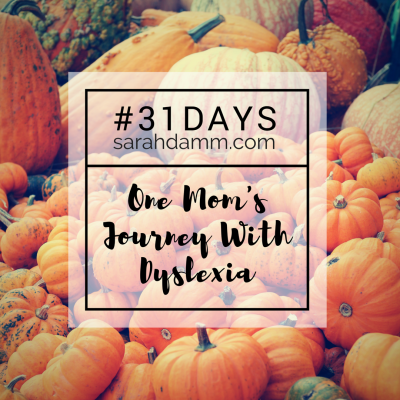 Sources: Catholic Online and Franciscan Media