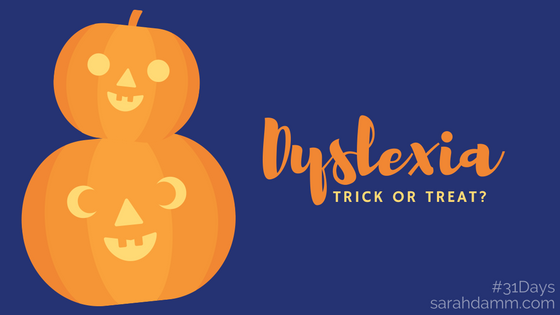 Day 31: #31 Days—Trick or Treat?
Day 31: #31 Days—Trick or Treat?
It is hard to believe this is the last day of my Write 31 Days series on Dyslexia Awareness. I was nervous to take this on, as I stated in yesterday's post, but God has given me so much grace to endure.
To endure during these 31 days of writing. But also to endure in this journey I am on with my daughter.
"… for God did not give us a spirit of cowardice, but rather a spirit of power and of love and of self-discipline." (2 Timothy 1:7)
Since today is Halloween, I started thinking about Dyslexia with the "trick or treat" theme in mind.
For many kids, Dyslexia can feel like their mind is playing tricks on them. They face challenges that many of us probably take for granted. They have trouble reading, spelling, memorizing math facts, and distinguishing between left and right.
Don't miss out on something that could be amazing just because it could also be difficult.
However, along with those tricks come many, many treats (or gifts)! Children with Dyslexia are creative, good problem solvers, empathetic, and observant.
My prayer for this series is that it will help families, as they begin their own journey with their child who has Dyslexia. I hope that these posts will be a place for them to quickly find the information that they need. More so, I hope that this will be a source of encouragement and comfort, just knowing they are not alone. One in five children has Dyslexia, and that equals a lot of families!
The good news is that despite the tricks that are played on the minds of Dyslexics, they don't need to stay stuck in the midst of them. There are ways of overcoming them, and there are so many treats to be enjoyed because of these bright, eager, and hardworking children. Together, we can boost the confidence in our children, encourage others on a similar journey, and enlighten the world about this very real learning difference. Together—parents, teachers, and tutors—we can make a big difference in the lives of these children … and in the world itself!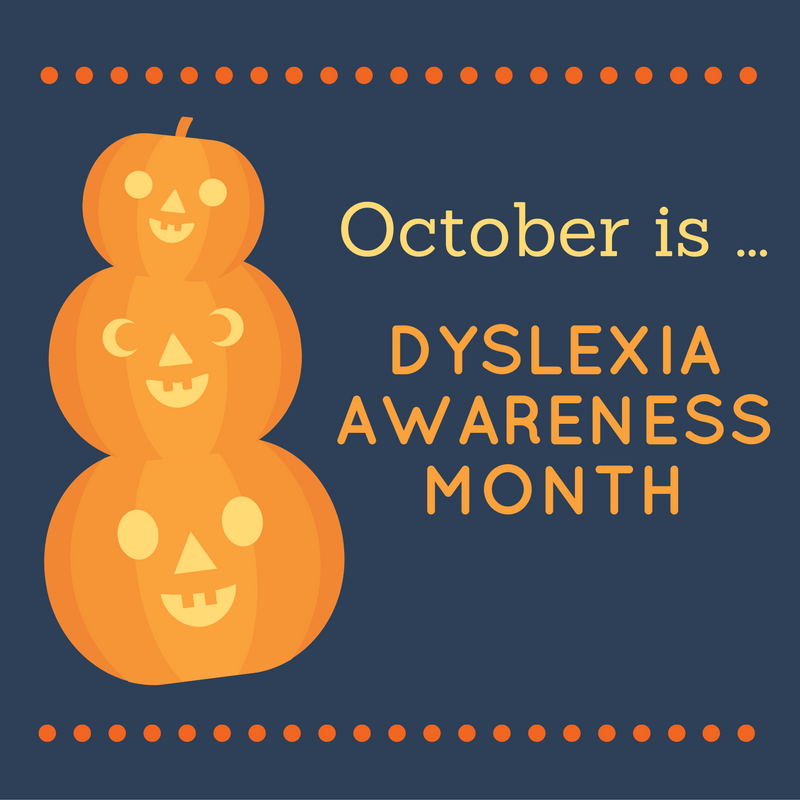 For a complete list of topics and links, visit the landing page for 31 Days: One Mom's Journey With Dyslexia or click the square image below.