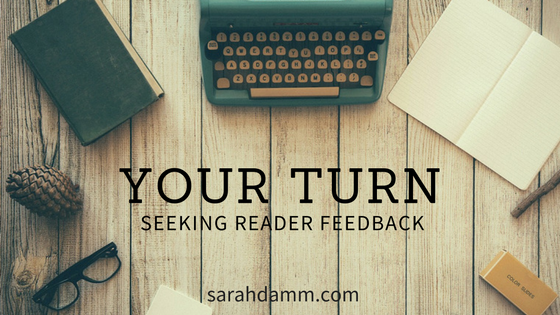 Your Turn: Seeking Reader Feedback
Your Turn: Seeking Reader Feedback
As 2016 winds down—with only 10 days until Thanksgiving, 13 days until Advent, 41 days until Christmas, and 48 days until 2017—I am starting to think about what is in store in the new year. What are my goals—personally and professionally? Perhaps you are starting to think about goals, too!
For the past 14 years, I have been a stay-at-home mom, and I have cherished every moment. The days were definitely long, but those years—wow!—were short. Starting this fall, all six of my children are now in school, and I am a SAHM with no kids at home! It is kind of different around here, but what I have realized is that God has given me an amazing gift of time to discern what is next.
In many ways, I know this is a time of healing for me. After struggling with Hashimoto's and a few other chronic illnesses, I am focusing some more on my health. I am visiting the Adoration chapel on my way home from dropping off the kids, because the Lord invites the weary to come to Him for rest (Matthew 11:28). I am giving myself some grace when I need a morning to read or knit. I am seeing a nutritionist and chiropractor for additional support.
The Lord has also put the desire to write on my heart. It has been there for quite some time, and in some way or another I have been a writer for most of my life. I trust that the Lord put this desire on my heart, and therefore it is His desire, too (Psalm 37:4). Since 2008, this space has been my writing space, and I really love spending time here … I hope you do, too!
As I consider turing the page to the new year, I wonder what's in the next chapter. And I'd love your thoughts on what this new year, this new chapter might include on my blog. If you, dear reader, could take just a few moments to answer the following questions in the comments section, I would be so grateful!
What topic(s) do you enjoy reading about?
What topic do you wish you could read more about?
What free resources interest you?
How do you keep up with your favorite blogs—email updates, Facebook, Pinterest, or some other way?
Thank you! Your responses are much appreciated!