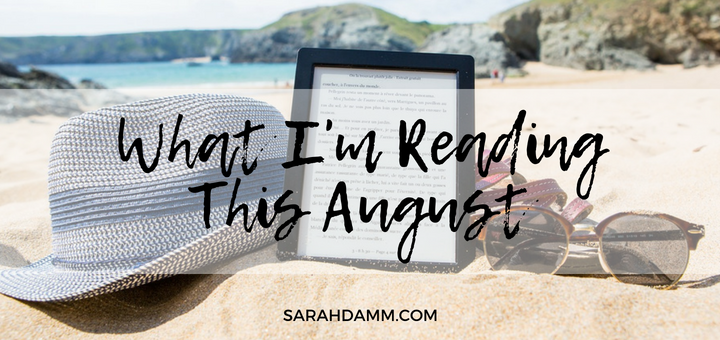 An Open Book: What I'm Reading This August
An Open Book: What I'm Reading This August
Happy August, everyone! Can you believe we've reached this last month of summer? The kids' activities are beginning to wind down, and we are gearing up to begin our back-to-school preparations. The supply lists are long, there are shoes and uniforms to purchase, and we have to squeeze in some haircut and dentist appointments, too.
Even if it feels like summer is coming to an end, I am still savoring the later mornings, quieter afternoons, and longer evenings. And I am still appreciating more time for reading!
In July, I set out to read four books: 1 fiction and 3 non-fiction. I finished The Perfect Blindside by Leslea Wahl, and I am almost done with Simply Tuesday: Small-Moment Living in a Fast-Moving World by Emily P. Freeman. I decided that GraceLaced, the beautiful devotional by artist and author Ruth Chou Simons, is one that I will be picking up to read throughout the rest of the year, and I am going to save Making Room for God: Decluttering and the Spiritual Life by Mary Elizabeth Sperry for the fall, when I can focus on some deepter cleaning and decluttering.
This August, I am once again joining Carolyn Astfalk and friends for the monthly linkup, An Open Book, on CatholicMom.com. Here's what I'm reading this month:
Current Reads
The Saturday Night Supper Club by Carla Laureano follows Denver chef Rachel Bishop, as she tries to rebuild her successful career after a targeted smear campaign destroys it overnight. Essayist Alex Kanin never imagines his editorial would go viral or that it would ruin the career of the woman he was trying to defend. While the attention boosts his struggling career, he feels guilty and vows to do what he can to repair Rachel's damaged reputation. Together, Rachel and Alex agree to rebuild Rachel's culinary career through an innovative idea: a popup dinner party called the Saturday Night Supper Club. The only catch: neither expect to fall in love in the process.
Simply Tuesday: Small-Moment Living in a Fast-Moving World by Emily P. Freeman invites readers to be present to real life happenings in small moments on the most ordinary day of the week: Tuesday. She encourages us to stop dreading small beginnings, embrace today's work, find contentment in the present moment, let go of competition, and learn to breath again. Just reading the very beginning, Emily sounds like a Protestant version of St. Therese. I wonder if she's read The Story of a Soul.
Up Next
Holy Hustle: Embracing a Work-Hard, Rest-Well Life by Crystal Stine encourages readers to experience renewed peace as we focus on serving, not striving; reawakened potential as we ditch comparison and embrace community; and redefined purpose as we seek the roles God has for us. We are created to work with enthusiasm for the right reasons—and we also are made with a need to rest. In this book, Crystal helps us discover the place where these two sides meet in a happy, holy hustle.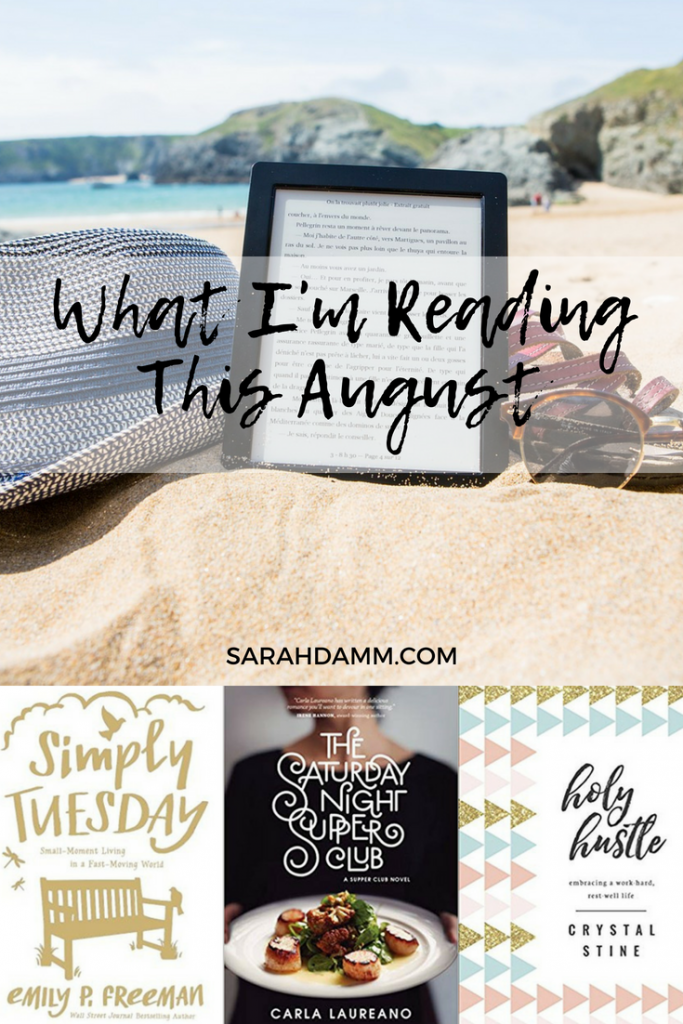 What have you been reading? What do you look forward to reading this August? Please share in the comments below, as I am always looking for good recommendations. And if you are on Goodreads, let's connect there to keep the book conversation going.
To read more Open Book posts from other avid readers, please visit CatholicMom.com or Carolyn's blog.
Happy Reading!