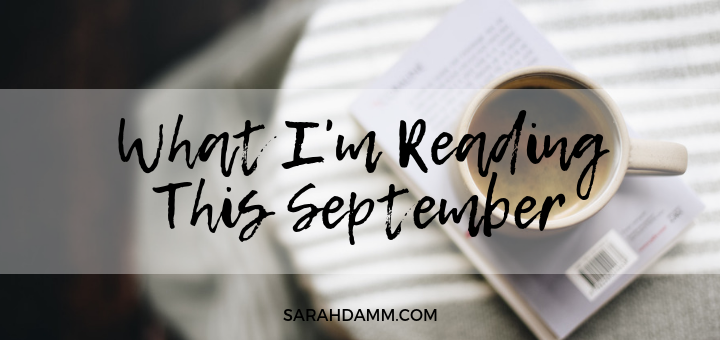 An Open Book: What I'm Reading This September
An Open Book: What I'm Reading This September
September is here! And I don't know about you, but this month feels like a mini-new year of sorts. I think it has a lot to do with the new academic year beginning. What says "fresh start" better than opening a new notebook and writing with a newly sharpened #2 pencil? Plus, the beginning of a new season stirs up the desire to change my wardrobe, try a new recipe, and refresh my home's decor.
The beginning of September also encourages me that to select some new books to read!
In August, I devoured The Saturday Night Supper Club by Carla Laureano, and I cannot wait for her next book, due out in the spring. I also finished Simply Tuesday: Small-Moment Living in a Fast-Moving World by Emily P. Freeman, which was a soothing balm for my weary soul.
Over the last few weeks, I have added so many (too many?) new books to be to-read list! I selected just a few to read this September. And hopefully, I can accomplish reading the rest by the end of the year!
September's Reads
An American Childhood by Annie Dillard is the first selection on the Well-Read Mom's Year of the Contemplative book list. Quite simply, it is a memoir of growing up in Pittsburgh in the 1950s.
Rachel's Contrition by Michelle Buckman is about Rachel Winters, a woman who had nothing, won it all, and then lost everything. After the death of her daughter, Rachel's loses her husband, her home, and custody of her son. But help arrives from two unlikely sources: Lilly, a young teen, battling her own demons, and a tattered holy card depicting St. Therese of Lisieux.
Making Room for God: Decluttering and the Spiritual Life by Mary Elizabeth Sperry explores the relationship between our stuff and Catholic beliefs about grace, sin, repentance, prayer, and the common good. It offers an enticing and entertaining approach to decluttering, discipleship, and the spiritual life that makes tidying up seem almost fun. Each chapter includes humorous details of the author's own journey through decluttering to help us believe that we can simplify, too.
I will listen to Braving the Wilderness by Brené Brown on audiobook, mostly in the van as I drive to and from school. In this book, Brown redefines what it means to truly belong in an age of increased polarization. With a mix of research, storytelling, and honesty, she argues that we're experiencing a spiritual crisis of disconnection, and introduces four practices of true belonging that challenge everything we believe about ourselves and each other. Brown offers us clarity and courage to find our way back to ourselves and to each other.
Your Turn
What have you been reading? What do you look forward to reading this September? Please share in the comments below, as I am always looking for good recommendations. And if you are on Goodreads, let's connect there to keep the book conversation going.
Happy Reading!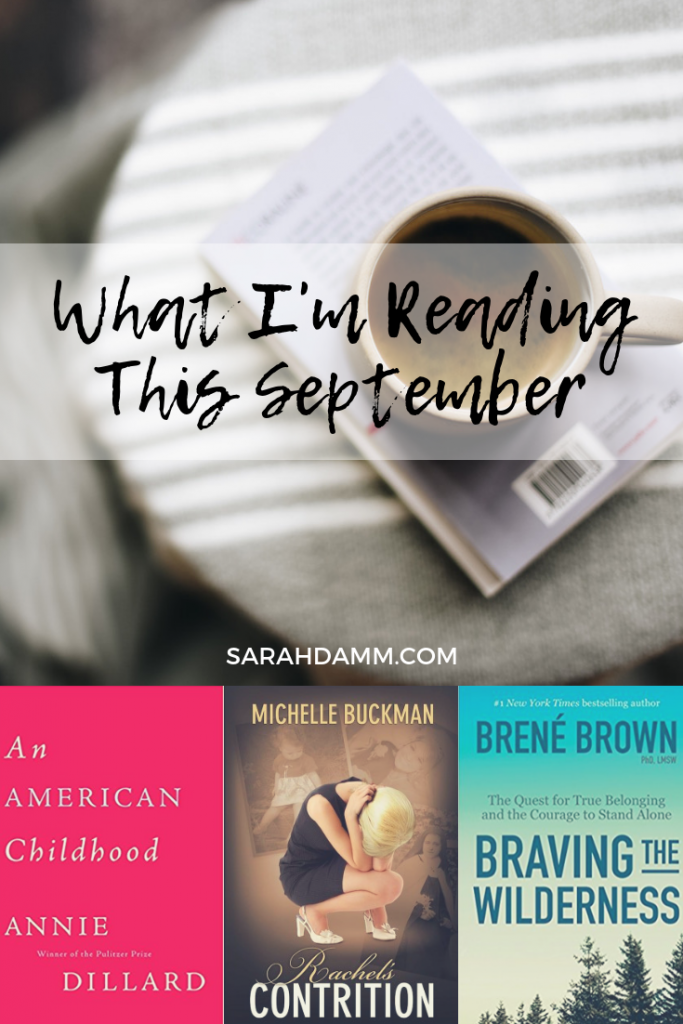 ---
To read more Open Book posts from other avid readers, please visit CatholicMom.com or Carolyn Astfalk's blog.