Kindle: God's Word Warms the Heart
Kindle: God's Word Warms the Heart
I am late in posting Day 13 of Resetting the Rhythms of Life. The end of the week brought a lot of extra activities for my family, including the last volleyball games of the season. And last night, my son joined the varsity football team for youth night. And then, there was this lovely Day of Reflection I was able to attend today. In a way, the last few days were a nice mix of prayer, rest, and family time. And for that, I am grateful!
Today, I would like us to simply reflect on the importance of the Word of God in our lives: in our time with the Lord, in how and what we teach our children, in how we respond to a friend in need, or in the way we resolve conflict. For when we pray with Scripture, we get to know more and more God's voice and how He speaks uniquely and personally to each and every one of us.
---
Scripture Reading
Take a few moments to quiet your heart. Breathe in and out.
Read today's Scripture verse.
"Keep these words that I am commanding you today in your heart. Recite them to your children and talk about them when you are at home and when you are away, when you lie down and when you rise." —Deuteronomy 6:6-7
After reading the verse once, read it one or two more times.
What stands out to you? A word, feeling, thought …
Journal Prompt
How do you keep God's Word in your heart? What is your routine for reading the Bible on a daily basis? If this idea is new to you, has this series helped you renew your prayer life, by spending more time in Scripture?
How does God speak to you? Does this help shape the rest of your life: your relationships, your family time, the way you prioritize? How do you teach your children how to spend time in God's Word? Do you spend time in prayer as a family?
How would you like to grow in the area of praying with Scripture?
Closing Prayer
Dear Heavenly Father, Thank You for giving me Your very thoughts and words in Scripture. It is like a love letter to me! I am grateful for the time we have together in prayer, and how I am learning to hear how You speak to me so personally through Your Word. Continue to renew my prayer life and help me to reclaim family time, as I reset the rhythms of my life. Ultimately, I want them to beat to Your holy rhythm. Amen.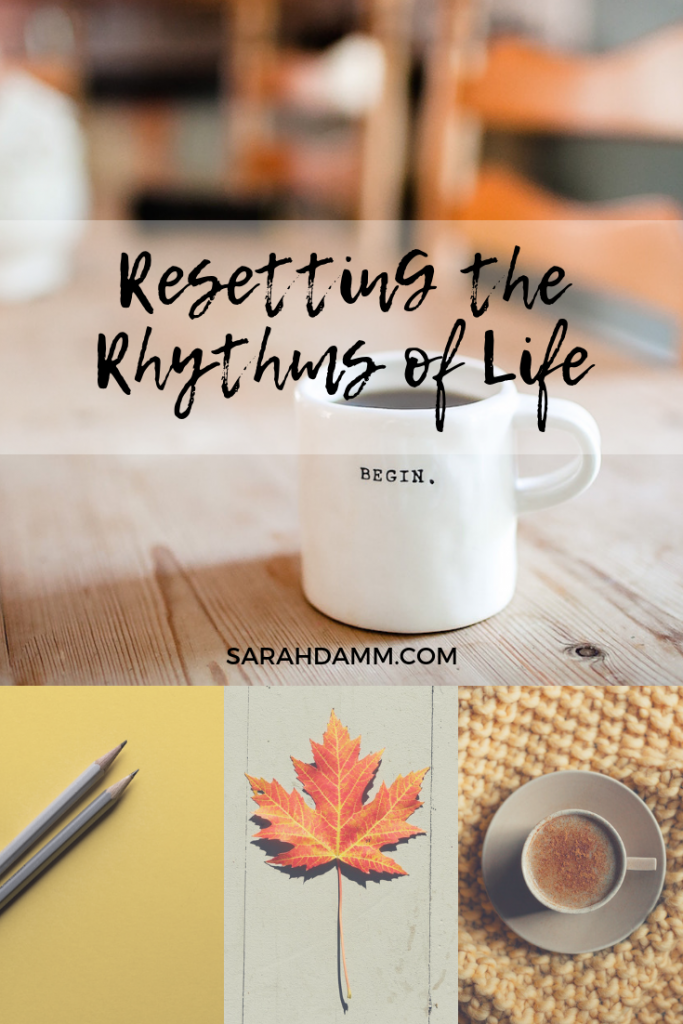 ---
This is part of a 31-day series on resetting the rhythms of life. To read more about this series and see each day's posts, click here. Photo: Unsplash