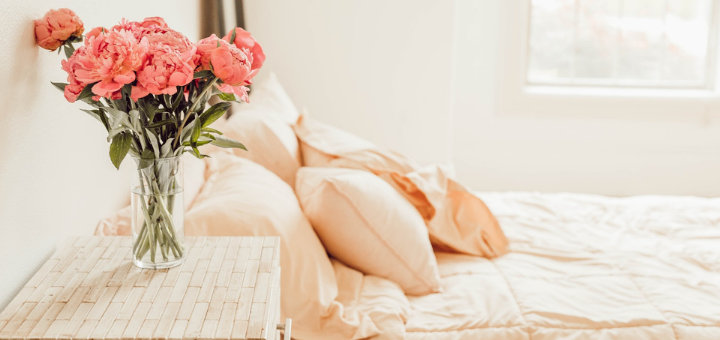 When Our Children Leave the Nest
When Our Children Leave the Nest
This spring, my oldest daughter graduated from high school. It was one of those milestones that I never thought I would reach. But now, it has come and gone. And as of yesterday, my daughter has officially left our nest to serve as a missionary for the next year.
Once Upon a Time
When I was a young mom, with five children in preschool and younger, I remember a more seasoned mom telling me how quickly the years would go by.
I also remember not believing her.
This mom was well-meaning, but her solicitation came in the midst of sleepless nights, dirty diapers, potty training, and nap-time battles. I was also in the midst of cuddles, bedtime stories, sticky smiles, and so many new beginnings.
In the thick of all the beautiful, sweet, tiresome, and challenging moments of young family life, I could not imagine that a day would ever come when my children would turn 18, graduate from high school, and leave the house for their next adventure.
It just seemed too far away.
But believe it or not, it was true. And now here I am. The day has come. And now, I am a mom who has just sent off her oldest child and who is preparing to send off two more children in the next two years.
Transitions Lead to Reflection
Realizing now that the 18 years we have to raise our children go by more quickly than we can fathom, I cannot help but wonder:
How do I avoid living with regret, wishing I could take back those unkind words and maybe even get a couple of do-overs on those not-so-great days?
How do I simply savor the good memories, seek forgiveness for the bad ones, and remain content in this transition that is the present moment?
Moreover, how do I parent my daughter in her new season of life, while she is serving high school youth across the United States?
How do I let her go?
Let's Walk this Road Together
If you also find yourself in this next phase of mothering, I do not begin to have many answers to the questions I ask above. Because let's face it: mothering a young adult can make even the most experienced mom feel like a new mom all over again—totally unsure of herself.
In many ways, mothering young adults requires new skills and a fresh perspective. Right now, I am receiving a crash course in how to advise, encourage, bite my tongue, and let go. It reminds me of Ecclesiastes 3:1-8, where it talks about a season for every matter under Heaven.
I am learning that there is a time to suggest and a time to back off; a time to help and a time to let them figure it out for themselves; a time to put my foot down and a time to lighten up; a time to speak truth and a time to silently pray.
And so, while I am not an expert in parenting young adults, I am learning, and I can offer some reflection, prayer support, and companionship as our children become young adults and as we share in the experience of their leaving the nest.
Lean on the Lord
This leads me to convey what I know for certain: As our children leave the nest and as we learn to let go, we cannot lean on our own understanding. We must remember that God's ways are not our ways, and His plans for our children far surpass anything we could ever imagine for them.
We need to entrust our young adult children to the Lord. For they are His children more than they are ours, and He knows and loves them so much more than we ever could.
And so, let us seek God's guidance and assurance by turning to His Word for strength and comfort. And let us increasingly trust Him and surrender our children to Him through Catholic prayers, litanies, and novenas.
Scripture Verses to Pray When Children Leave the Nest
For this child I prayed; and the Lord has granted me my petition which I made to him. Therefore I have lent him to the Lord; as long as he lives, he is lent to the Lord. // 1 Samuel 27-28
Thou dost show me the path of life; in thy presence there is fullness of joy, in thy right hand are pleasures for evermore. // Psalm 16:11
The Lord is my strength and my shield; in him my heart trusts; so I am helped, and my heart exults, and with my song I give thanks to him. // Psalm 28:7
Trust in the Lord with all your heart, and do not rely on your own insight. // Proverbs 3:5
Behold, I am doing a new thing; now it springs forth, do you not perceive it? I will make a way in the wilderness and rivers in the desert. // Isaiah 43:19
For my thoughts are not your thoughts, neither are your ways my ways, says the Lord. For as the heavens are higher than the earth, so are my ways higher than your ways and my thoughts than your thoughts. For as the rain and the snow come down from heaven, and return not thither but water the earth, making it bring forth and sprout, giving seed to the sower and bread to the eater, so shall my word be that goes forth from my mouth; it shall not return to me empty, but it shall accomplish that which I purpose, and prosper in the thing for which I sent it. // Isaiah 55:8-11
And my God will supply every need of yours according to his riches in glory in Christ Jesus. // Philippians 4:19
And so, from the day we heard of it, we have not ceased to pray for you, asking that you may be filled with the knowledge of his will in all spiritual wisdom and understanding, to lead a life worthy of the Lord, fully pleasing to him, bearing fruit in every good work and increasing in the knowledge of God. May you be strengthened with all power, according to his glorious might, for all endurance and patience with joy, giving thanks to the Father, who has qualified us to share in the inheritance of the saints in light. // Colossians 1:9-12
Catholic Prayers When the Nest Begins Emptying
Thanks to our beautiful and rich Catholic Faith, we have a treasure trove of prayers, litanies, and novenas for just about every life circumstance, including the time when our children leave the nest.
Here are four that will certainly help us entrust our children to the Lord as they begin this new chapter of their lives … away from us.
Whether your first or last child is leaving the nest this fall, sending them off won't be easy. There certainly will be a learning curve. But when we turn to God's promising words in Sacred Scripture and prayerfully entrust our children to the Lord, we can let them leave the nest and enter this next chapter with greater peace and confidence.
Anyone else launching a child into the world this month? How are you doing with it?
---
This was originally published on the Blessed Is She blog.