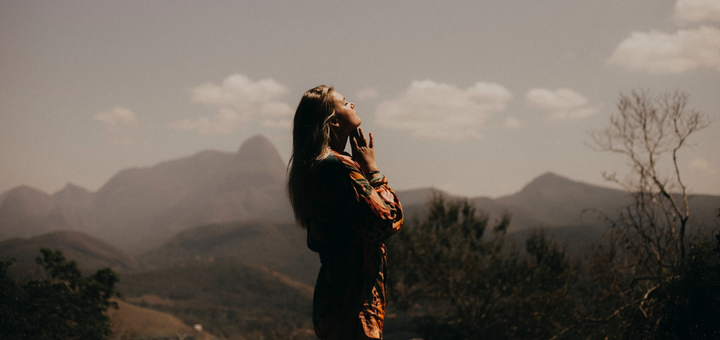 Devotion to the Holy Face of Jesus
Devotion to the Holy Face of Jesus
As we near the last two weeks of Lent, traditionally known as Passiontide, we consider even more the profound sufferings of Christ. Through prayer, especially the Stations of the Cross, we contemplate what Jesus endured physically and also mentally and emotionally. We think about how His suffering, Passion, and Death disfigured His Precious Body and wounded His Sacred Heart.
In our meditation, we ask ourselves, "What can I do to comfort Him? What can I do to make up for my part in His Crucifixion and Death? What can I do to make reparation for how Jesus was (and continues to be) treated?"
One possible answer is devotion to the Holy Face of Jesus.
The History of Devotion to the Holy Face of Jesus
In the mid-1800s, Sister Mary of St. Peter lived in Tours, France. In her cloistered convent, this Carmelite nun experienced a series of private revelations from Our Lord. He told her about a powerful devotion He wished to establish worldwide: devotion to the Holy Face of Jesus.
Over the course of four years (1843-1847), Jesus spoke to Sister Mary about the numerous blasphemies and profanities taking place throughout the world. And how these offenses not only aroused the anger of God but also pained and disfigured the face of Christ.
In His mercy, Jesus informed Sister Mary how "these sins have reached to the very throne of Almighty God." And to avoid the wrath of God, He revealed a way to make reparation for these grievous offenses.
The primary purpose of devotion to the Holy Face of Jesus is to make reparation for sins against God Himself:
Denial of God (atheism/communism)
Blasphemy
Profanation of Sundays and Holy Days
The Golden Arrow
The first revelation concerning the sins of blasphemy occurred on August 26th, 1843. Jesus said to Sister Mary: "My Name is everywhere blasphemed! There are even children who blaspheme!"
According to Sister Mary, Jesus made her aware of how much "this frightful sin wounds His divine Heart more grievously than all other sins, showing me how by blasphemy the sinner curses Him to His Face, attacks Him publicly, nullifies His redemption, and pronounces His own judgment and condemnation."
Our Lord went on to help Sister Mary "visualize the act of blasphemy as a poisoned arrow continually wounding His divine heart." Then, Jesus gave her a "Golden Arrow," which would "heal those other wounds inflicted by the malice of sinners."
Jesus dictated to Sister Mary a prayer, which is known as the Golden Arrow prayer. It is the central prayer in the Devotion to the Holy Face of Jesus:
May the most holy, most sacred, most adorable, most incomprehensible and unutterable Name of God be always praised, blessed, loved, adored and glorified in Heaven, on earth, and under the earth, by all the creatures of God, and by the Sacred Heart of Our Lord Jesus Christ in the Most Holy Sacrament of the Altar. Amen.
In addition, Sister Mary composed a Litany to the Holy Face of Jesus.
Saint Veronica and the Holy Face of Jesus
Two years into her private revelations, Sister Mary of St. Peter was not making much progress in the work of sharing this devotion with the Church at large. She ran into several obstacles with her superiors as well as with the archbishop.
Then, on October 11th, 1845, Jesus revealed further insight into His desire for the devotion to His Holy Face. Jesus made it known that He desired that "His Holy Face is to be the exterior object of adoration in this Work of repairing for blasphemies."
In a time of prayer, Jesus led Sister Mary "to the road leading up to Calvary, and there, He vividly showed me the pious deed of charity which St. Veronica performed towards Him when with her veil she wiped His Most Holy Face covered with spittle, dust, sweat and blood."
Jesus told Sister Mary that when making reparation for blasphemy, we offer Him the same service as Saint Veronica and that He regards us with affection and kindness, as He did for her.
"I seek Veronicas to wipe and venerate My Divine Face which has but few adorers!" Jesus shared with Sister Mary.
Jesus continued by telling Sister Mary that "next to the Sacraments, [His Holy Face is] the greatest gift He could bestow on me."
The Church Militant's Role
Four years after the revelations began, Sister Mary of St. Peter continued to implore her superiors and the archbishop for this devotion to be made known publicly by a decree from Rome. This was the Lord's desire, and He chose her as His instrument.
As with other devotions now popular in the Church, the process was extremely slow.
While Sister Mary often drew discouraged, Jesus comforted her with promises of the intercession of His Blessed Mother, Saint Michael the Archangel, and the Saints.
At the same time, the country of France and the entire world continued to offend God, according to Jesus Himself. Communism also was on the rise, and Jesus warned Sister Mary of its "diabolical plots and anti-Christian principles."
Jesus proceeded to explain how devotion to the Holy Face of Jesus fights against communism. He reminded her that the Church Militant has a special role to play through prayer.
The Devotion Continues
Four months prior to her death, the archbishop's secretary informed her that "while she was allowed to apply herself personally to the Work of Reparation, she was never again to ask for the establishment of the work in the diocese."
This was devastating to Sister Mary; however, Our Lord comforted her sorrow by telling her that "His Work of Reparation will only become the more flourishing in the future, for it will grow the stronger and more vigorous in the midst of storms, and that like a ship refused harbor at one port, it will happily land at another."
Sister Mary of St. Peter died in 1848, in the 33rd year of her life.
In 1949, Blessed Pope Pius IX had the relic of Saint Veronica's veil displayed for public veneration in Rome. A friend of Sister Mary and devotee of the Holy Face, Leo Dupont, had an image of Jesus' Holy Face touched to the relic. He hung it in a prominent place in his home and kept a candle burning near it in veneration. Leo's home became a place of private pilgrimage for the growing number of Catholics devoted to the Holy Face of Jesus.
Finally, in 1885, Pope Leo XIII established the devotion as an arch-confraternity for the whole world. The Martin family of Lisieux enrolled in the arch-confraternity, and this devotion inspired Thérèse to take the title: Sister Thérèse of the Child Jesus and of the Holy Face.
How to Learn More
There is so much more to share about the beautiful Devotion to the Holy Face of Jesus:
The Golden Arrow by TAN Books details the revelations of Sister Mary of St. Peter.
Our Lord offers eight promises to those who devote themselves to His Holy Face.
The Holy Face medal was shown to Mother Maria Pierina de Michelli in 1936 in a series of visions. Venerable Pope Pius XII approved the medal in 1958.
The feast of the Holy Face of Jesus is the day before Ash Wednesday (Shrove Tuesday), as declared by Pope Pius XII.
For more information, visit The Holy Face Devotion website.
O Jesus! Cast upon us a look of mercy; turn Thy Face towards each of us as Thou didst to Veronica; not that we may see it with our bodily eyes, for this we do not deserve, but turn it towards our hearts, so that, remembering Thee, we may ever draw from this fountain of strength the vigor necessary to sustain the combats of life. Amen. // Blessed Pope Pius IX
Do you have a devotion to the Holy Face of Jesus? What compelled you to be devoted? 
---
This was originally published on the Blessed Is She blog.