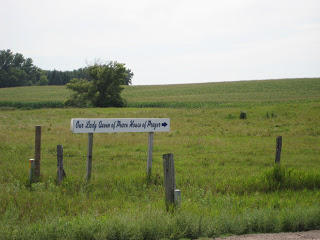 House of Prayer
House of Prayer
My husband and I spent a peaceful Thursday traveling to this House of Prayer in the central part of our state. It was a lovely little place (in the middle of nowhere) dedicated to Our Lady, Queen of Peace. We prayed the Rosary and chatted with the very dear woman who works there, Rose. We entered numerous prayer requests into the petition box. It was a chance to quiet our hearts and empty our minds and give it all to Our Lord and Our Lady. And when we can do that, peace comes, and everything seems a bit clearer and calmer.
On our way home, we stopped at this place for an early dinner. Mmmmm … Delicious subs! I got mine warmed, and my husband thought that was weird. But it was sooo good!!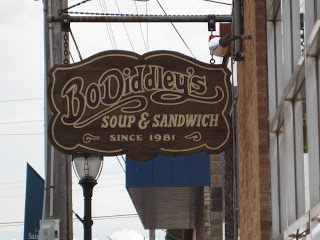 Our Lady, Queen of Peace, it was wonderful to visit your House of Prayer, and I'm grateful for the special little day-trip with my husband. Please continue to pray for us and for all those who read this. Amen.