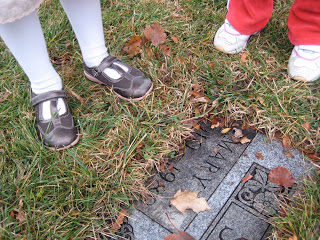 May They Rest in Peace
May They Rest in Peace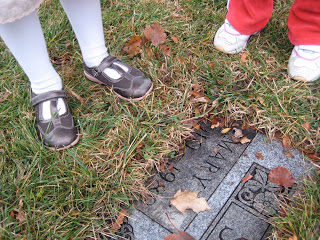 On the Tuesday before Thanksgiving, my older daughters' school went to a local cemetery to pray for the poor souls in Purgatory. Since it was at the end of the school day, the parents joined them and the students were dismissed from there.
Even though the Christmas carols were already being aired over the radio and decorations had long been up in stores, it was—and is—still November, the month that we remember and pray for those who have gone before us who still may be suffering in Purgatory and awaiting Heaven.
The Holy Souls are those who have died in the state of grace but who are not yet free from all punishment due to their unforgiven venial sins and all other sins already forgiven for which satisfaction is still to be made. They are certain of entering Heaven, but first they must suffer in Purgatory. The Holy Souls cannot help themselves because for them the night has come, when no man can work (John 9:4). It is our great privilege of brotherhood that we can shorten their time of separation from God by our prayers, good works, and, especially, the Holy Sacrifice of the Mass
(from
Catholic Culture
).
The students prayed the traditional prayers for the dead around the grave-site of their school's foundress, who died of cancer a few years ago. It was a beautiful and inspiring sight to see those young people kneeling on the wet grass so reverently on behalf of her, as well as other loved ones who have passed away.
My maternal grandparents happen to be buried in the same cemetery. So, afterward, we visited them, too. My grandpa passed away 30 years ago. I barely remember him, but I am grateful for a few memories … My grandma died 20 years ago, right around Thanksgiving Day. I still miss her! I'd love to talk to her now that I'm an adult and a mother! My 5-year-old's middle name is in honor of her, Mary.
+++
Eternal rest grant unto them, O Lord; and let perpetual light shine upon them. May they rest in peace. Amen.