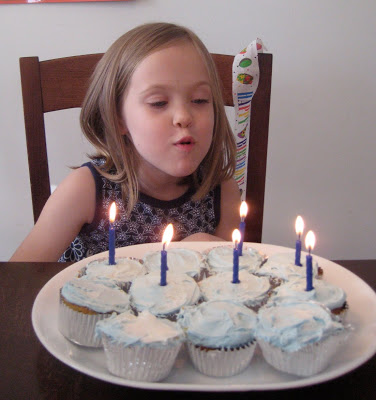 Outside my window …
cloudy, gray and chilly
I am listening to …
kids playing, my oldest deciding what to wear to Irish dance. (I am starting this Monday afternoon.)
I am wearing …
dark jeans, one short sleeved shirt and a long sleeved one for added warmth, my new black flip flops with big flowers on them (thanks, Mom!)
I am thankful for …
my husband, for listening to me when I am overwhelmed and for supporting me in all things
I am pondering …
For as high as the heavens are above the earth, So great is His lovingkindness toward those who fear Him. As far as the east is from the west, So far has He removed our transgressions from us. Just as a father has compassion on his children, So the LORD has compassion on those who fear Him. (Psalm 103:11-13)
I am reading …
Graced and Gifted
by Kimberly Hahn and
Simplicity Parenting
by Kim John Payne. Both are a bit slow-going for me, not because they're not good. They are really good, but I just haven't been in a reading mode lately …
From the kitchen …
I am working on a spring menu. I have been inspired by Mary at
evlogia
to give a weekly menu a try … I think the simplicity of it could be very helpful for me at this time in my life … I could see myself working up to a two-week menu, but for now, I'm going to keep it a bit more simple.
I am thinking …
about getting back into more regular routines. And trying to shift from a rigid schedule to a more flowing rhythm. I'm not sure how to make that work, though, but I think it's a good thing to work toward.
I am creating …
On my iPod …
my three new favorite songs: Beautiful Life by Fisher; By Your Side by Tenth Avenue North; Hold Us Together by Matt Maher
Beauty in the home …
Sigh. It is really hard to make this space beautiful! Cleaning is a breeze, but it gets undone. So.quickly. I thought that I had decluttered well before we moved and only packed the bare minimum. But this house seems so messy. All.the.time. I am not sure if it's because there are seven people living in a house that was not designed for seven people, or if we really and truly have too much stuff. I just don't know …
The domestic church …
We are continuing to celebrate the Easter Season with our Good Shepherd
calendar
and
garden parties
. We are a bit behind this week because of illness, but this has truly been a blessed Easter for all of us, thanks to these resources guiding us in living out the Liturgical Year a bit more fully in our home.
I am praying …
friends who are expecting … and those who recently have suffered a loss through miscarriage
One of my favorite things …
family time
A few plans for the rest of the week …
Irish dance lessons, last day of Good Shepherd class, knitting clinic, Eucharistic Adoration for children, spring birthday party with my husband's family
Picture thought to share …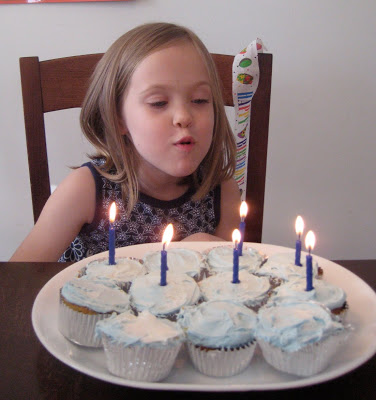 A belated birthday celebration for the 6-year-old, who was sick on her real birthday. When she figured out that she would be bringing in her school birthday treat today, she said, "So, I'm bringing me brownies into school in May for my birthday that's in April?!" I think she thought that was kind of weird. It was cute to see "the wheels turning" inside her head as she tried to grasp that when your birthday's in late April but you're out sick for a week, May creeps in on you and that's when you end up celebrating!
Anyway, happy 6th birthday to you, my dear, sweet kinder-girl! Thank you for blessing me with your joy, laughter and genuine compassion for others. I love you!
And happy Tuesday to you, friends. I hope it's a blessed one.