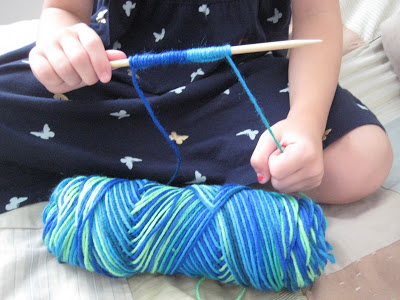 Knitting with Kids
Knitting with Kids
I have just one new craft project to share …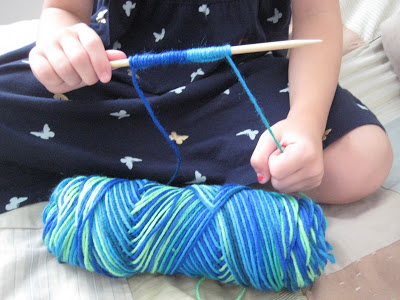 … teaching my six-year-old how to knit.
We had an outing of our own. Just the two of us. To
Jo-Ann
to pick out a new craft for her.
She picked knitting. And she was determined. She didn't want a kids kit either. She wanted real yarn and real needles.
Did I mention she was set on this?
OK then.
She picked out her own, colorful yarn, and we got some needles. And a cute, helpful book,
Kids Learn to Knit
.
We followed it up with ice cream. Of course.
The next day we got started.
I was amazed at how quickly she picked up casting on, especially as I looked back at how difficult I first thought it was ~ LOL.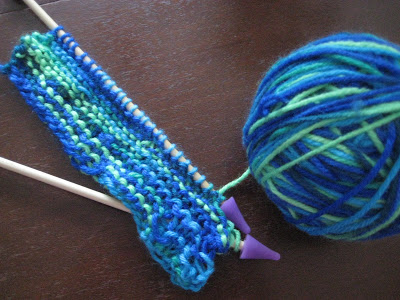 She's been plugging away at it ever since.
And I think she is doing great!