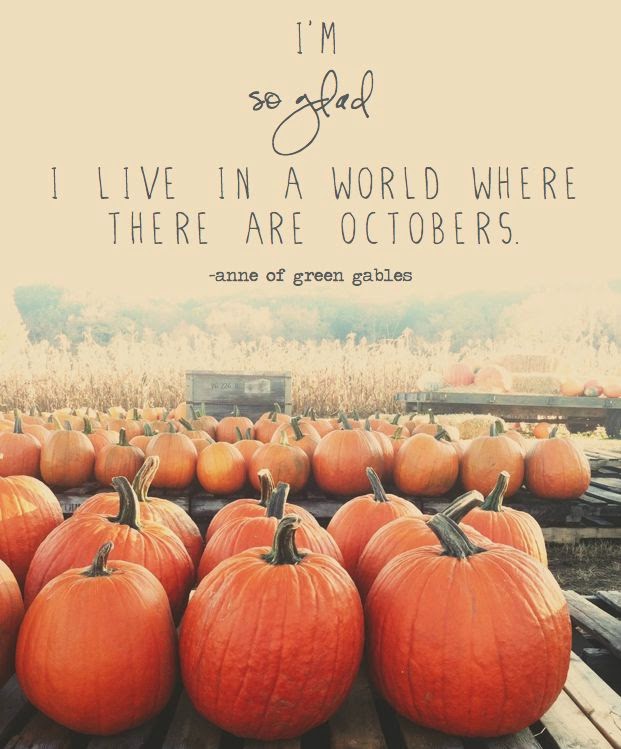 Welcome, October! My favorite month of the entire year!!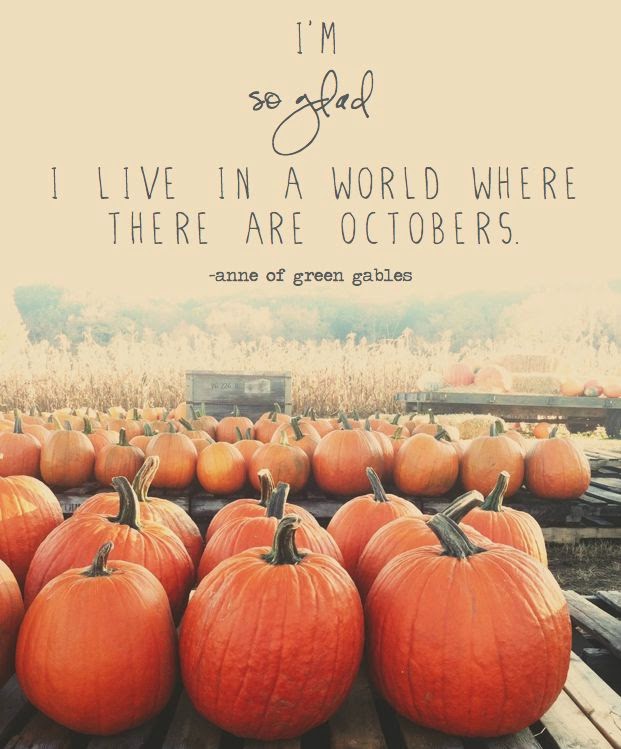 Today, October greets me with cold rain. But the rest of the month promises crisp air, crunchy and bright leaves, orange pumpkins and everything that makes fall fabulous.
Today also is the Feast of St. Therese of Liseux. I didn't know her growing up, but like Our Blessed Mother, I am getting to know her better slowly and steadily during these recent years. And I am grateful for growing in holy friendship with this sister in Christ who has accomplished the height of Heaven and has promised to pray hard so that we see it, too!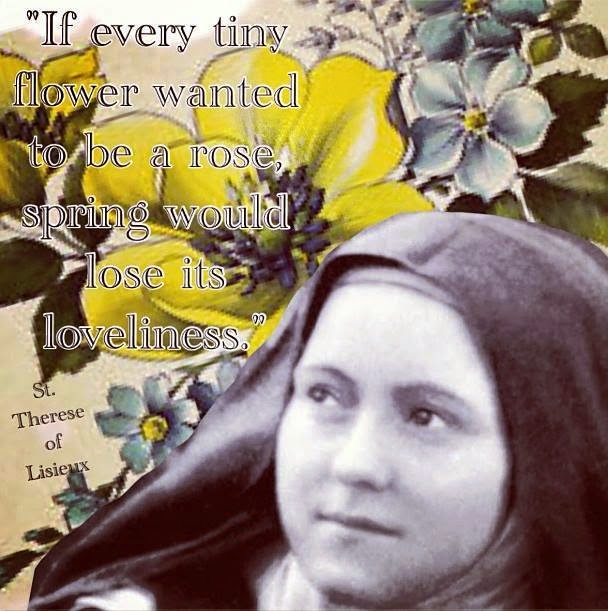 For the past two weeks, St. Therese has been on my mind more than any other time in my life. A priest mentioned her to me in Confession one day. He encouraged me to pray for a spirit of stability between that day and St. Therese's Feast Day. I keep thinking about his words and how they relate to her. I think I will be carrying this in my heart for a long time after today. For some reason, I have a feeling it will be a key to unlocking a lot of difficulty in my life, and I am encouraged and hopeful.
And from the archives, five years ago, a Pajama Party with St. Therese!
St. Therese, pray for us!