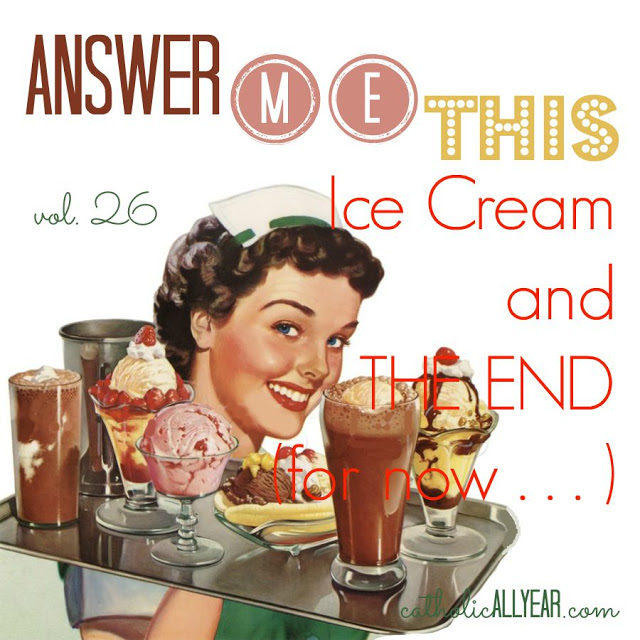 Answer Me This: Volume 2
Answer Me This: Volume 2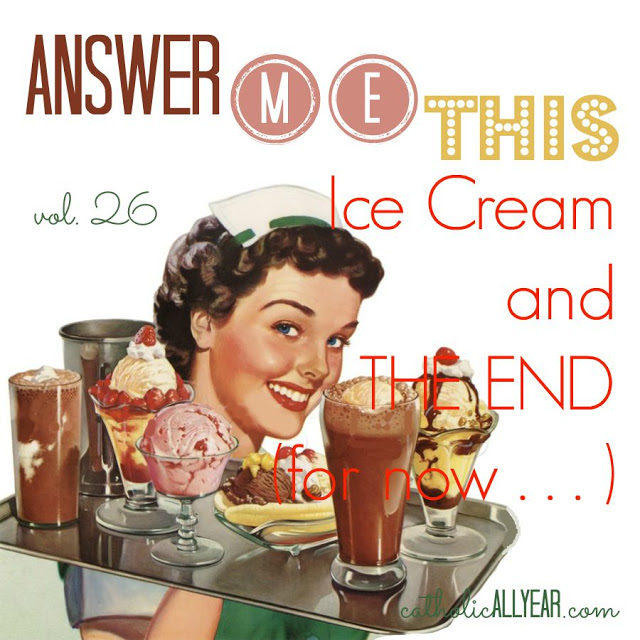 Well, I better get this little post up, because this is the last week of Answer Me This, hosted by Catholic All Year, for the summer! (And I only just discovered it!)
1. What's your favorite grocery store splurge?
At the moment, my favorite grocery story splurge is flavored sparkling water. I gave up pop (or soda—depending on where you live) quite awhile ago, and flavored sparkling water is a fun and natural alternative. It's a nice treat when I'm looking for something with a zippy flavor. Just last week for our road trip to the Black Hills of South Dakota, I found Orange Vanilla by Polar at the gluten-free store. It was like having dessert! (And I can say that, because I am on Day 26 of the Whole30.)
2. How's your penmanship?
I actually have very nice penmanship. I print much better than I write in cursive, though. I clearly remember learning to write in cursive, and I also clearly remember when teachers didn't care anymore and I went back to printing. I really wish I would have stuck with it. I admire pretty handwriting, maybe because not many people have it anymore.
3. Do you have a "Summer Bucket List?"
Not this year … I remember creating one last summer, and we didn't get very far on it. This discouraged the kids and made me feel really inadequate. I have found that if we plan on a few key things to do, we will have a much higher success rate. And the rest of the fun things that we find to do are pure bonus.
4. What's the best thing on the radio right now?
I go in and out of listening to the radio. Right now, I'm not listening to much music, but I am enjoying Catholic talk radio. My favorite station is Relevant Radio. I learn so much from the programs, and it is a way to pray and grow in my faith, while running errands or waiting in the carpool line.
5. Ice cream or frozen yogurt?
Ice cream. I haven't had it in almost a month, which has been hard especially since summer is ice cream season! I even passed on indulging in it on our vacation. But it's a trigger food for me, and I don't want to mess up a good thing, which this Whole30 has definitely been for me.
For more Answer-Me-This fun, visit Catholic All Year, and be sure to congratulate Kendra on the birth of her sweet little girl!