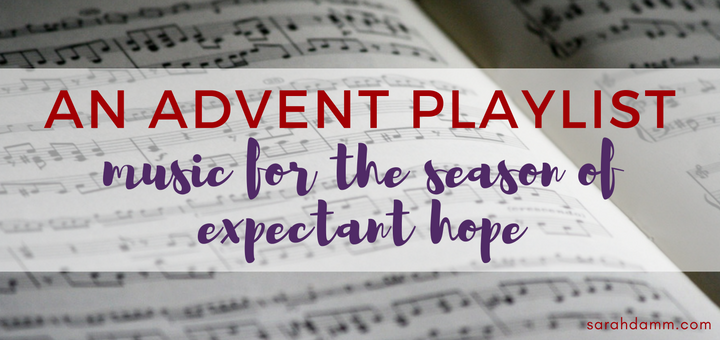 An Advent Playlist: Music for the Season of Expectant Hope
An Advent Playlist: Music for the Season of Expectant Hope
Way back in 2009, I was inspired to create an Advent playlist. I love Christmas music so much, but I was trying to focus on what the actual season of Advent was all about—waiting, hoping, longing, preparing. I didn't want to celebrate Christmas too early. And so, I searched for music that reflected the true spirit of Advent—waiting for Jesus, journeying with Mary, growing in excitement, preparing my heart and home.
This Advent, I was inspired to dig up that Advent playlist. I have updated it on Spotify, as not all of the original recordings are available there, and I also plan to add to it over the next few days. I have been listening to it, as well a couple other Advent playlists (here and here) in the van as I run holiday errands. It is helping me to keep calm and peaceful during the hustle-bustle moments of the season.
***
This Advent I created an Advent playlist to listen to on my iPod (mostly) while I work on my knitting or wait for dance lessons. I have really enjoyed the differentiation between Advent and Christmas music. Something I honestly had not thought of until this year. The themes of hope, preparation, and waiting in the lyrics have truly helped me enter into this season and embrace a bit more fully all that it has to offer.
O Come, Divine Messiah: Passionist Sacred Music

People Look East: Alfred Deller & the Deller Consort

Veni Veni Emmanuel: Beth Nielsen Chapman

Magnum Nomen Domini: local choir CD

The Holly She Bears a Berry: local choir CD

Lo, How a Rose E'r Blooming: local choir CD

Still, Still, Still: local choir CD

Ave Maria: local choir CD

Creator of the Stars of Night: The Christendom College Choir & Scholla Gregoriana

Alma Redemptoris Mater: The Christendom College Choir & Scholla Gregoriana
I found some of the songs on iTunes and some on CDs I already owned. This truly has enhanced my personal Advent experience, and I highly recommend creating an Advent playlist of your own. (It's not too late!)
What is your favorite Advent song or hymn?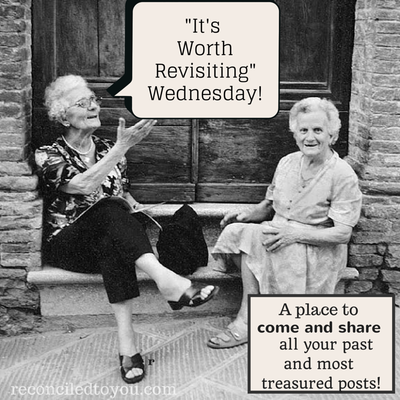 For more #WorthRevisit posts, please visit Allison at Reconciled to You and Elizabeth at Theology is a Verb.