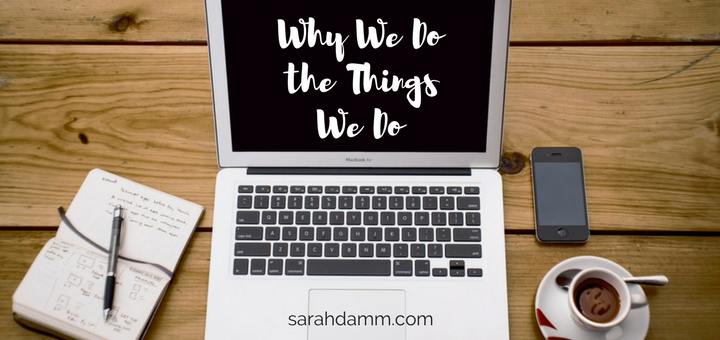 Why We Do the Things We Do
Why We Do the Things We Do
Today, I am joining the monthly CWBN Blog Hop. I have been part of plenty of link-ups, but this is my first blog hop! So, here goes …
I clearly remember the conversation that got me into blogging. It was 2008, and I discovered that my friend Anna wrote a blog. At the time, I didn't even know what a blog was!
As my friend described blogging, I thought, "I would love to do that." You see, as a communications major and life-long writer, I missed that creative part of me, the part I chose to set aside when I became a stay-at-home mom.
But then self-doubt entered my mind, and I asked her, "What would I even write about?" She sort-of laughed at me, as she knew I was a mom with five young children, trying to instill the Catholic faith into our home. She encouraged me that I would have plenty to say about life, family, and faith. Within a few days, I set up my first blog on Blogger, More Than Enough.
For more than two years, I wrote for that blog, and the best part of it was the friends I made. I met these amazing women from across the country who I'd never meet if it wasn't for this tangled web of internet connections, and I am still friends with many of these women today. I also loved the opportunity to continue honing my writing skills, the aspect of my former communications career that was always my favorite.
After a two-year, Holy Spirit-inspired hiatus, I returned to writing by contacting an author who I admired greatly, Lisa Hendey. I have no idea what prompted me to write to her, but much to my surprise, she replied to my email within the day and invited me to write for CatholicMom.com. I began blogging again and also contributing monthly to CM. That was more than three years ago.
Since my return to writing and blogging, I have met even more amazing friends. I also have written for other online venues, such as WINE: Women In the New Evangelization and New Evangelizers.
On a more personal level, I write, because it is how God created me. It is a deep, rooted part of who I am. I pray through my writing. I process and reflect through my writing. I share best through my writing.
A few years ago, I took a workshop on the charisms of the Holy Spirit, which are the gifts God gives us to give away to others. They are our way of representing Christ and sharing His goodness with the world. After taking the assessment and meeting with a spiritual director to help me discern the results, I discovered that my top charism is writing. It is how God wants me to share my faith with others. So, in a way, writing/blogging is an act of faith for me.
So often we do things in our day-to-day lives, and we don't stop to think why we do what we do. I am grateful for this probing question from the CWBN Blog Hop, which helped me solidify why I blog.
Is there something in your everyday life that you do that allows you to share your God-given gifts? How do you find ways to cultivate your talents?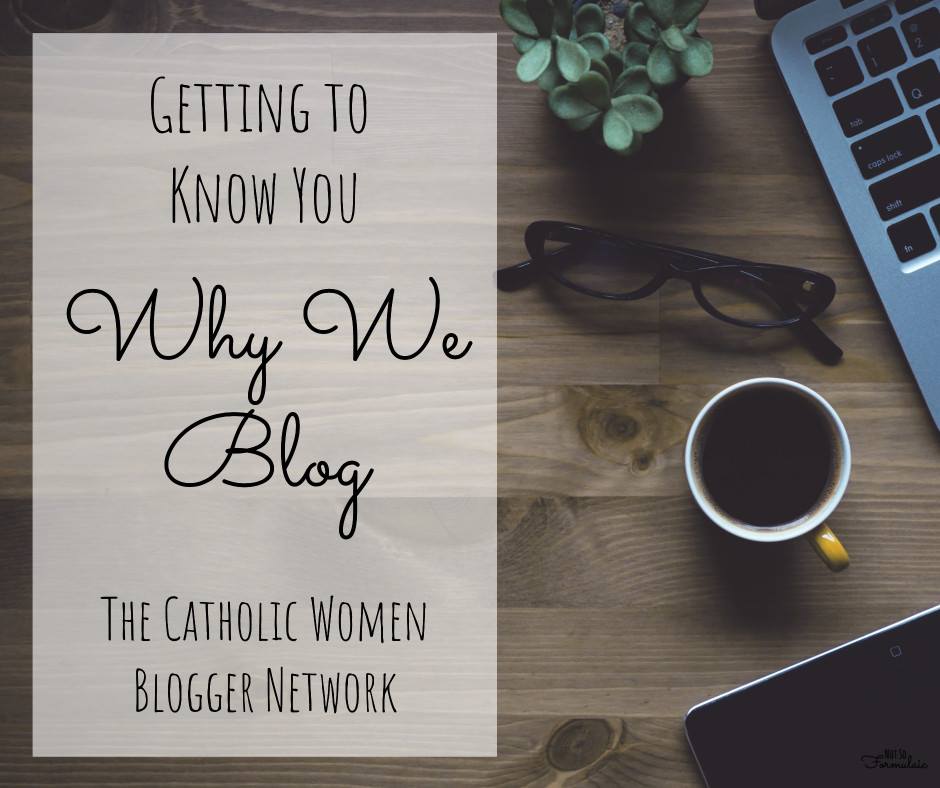 For more information about the CWBN Blog Hop or to read why others blog, please click the image above or HERE.