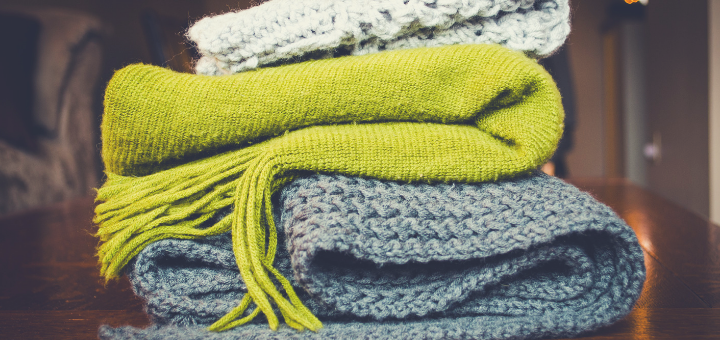 Come to Me: An Invitation to Rest
Come to Me: An Invitation to Rest
Now that we've stilled our racing minds and anxious hearts, what's next? On Day 3 of Resetting the Rhythms of Life, let's say "yes" to God's invitation to rest a bit more in Him …
---
Come to Me
I don't want to hold onto those things anymore, the heavy burdens that cause such weariness in my soul. I want You to take them once and for all, Lord. Take the lies, the doubts, the fear, the shame, the perfectionism, the anger, the pride …
As I pray this, I envision myself removing these things, as if they are heavy chains—heavy yokes?—around my neck. One by one, I take them off and drop them at Jesus' feet. With each burden, I feel a heavy weight removed from my neck. And I feel lighter … and lighter.
As I am stripped of these burdens, though, a vulnerability sets in. Who am I without these burdens, these chains, the things that cause such weariness? I realize they have become part of my identity. But who am I underneath the weight of it all?
With tenderness, the Lord looks into my eyes. And I realize … He knows who I am. He sees me … And He loves me.
And my soul finds rest … in His gentle gaze.
Scripture Reading
Take a few moments to quiet your heart. Breathe in and out.
Read today's Scripture verse.
Come to me, all you that are weary and are carrying heavy burdens, and I will give you rest. Take my yoke upon you, and learn from me; for I am gentle and humble in heart, and you will find rest for your souls. For my yoke is easy, and my burden is light. —Matthew 11:28-30
After reading the verse once, read it one or two more times.
What stands out to you? A word, feeling, thought …
Journal Prompt
At this moment in life, what is making you weary, worn out, overwhelmed? What heavy burdens are you carrying? Perhaps they are things that have been around for so long, you've stopped fighting them, you've given up. But their weight remains heavy on your soul.
As you converse with God about the heavy burdens you are carrying, can you imagine giving them to Him? Can you imagine Him, with outstretched arms, receiving your weariness, fatigue, and burdens? He is ready to take them from you, and give you rest for your soul.
He loves you so much! It's time to rest in His tender embrace.
Closing Prayer
Dear Jesus, thank you for inviting me to come to You for rest, refreshment, and renewal. I am so grateful that You love me so much that You offer to carry the weight of my burdens for me. Your love shows me that You want to offer me gentleness, ease, and lightness, in exchange for the heavy burdens I've been trying to manage on my own. Give me the grace to accept Your invitation, so I can continue this effort to reset the rhythms of life. Amen.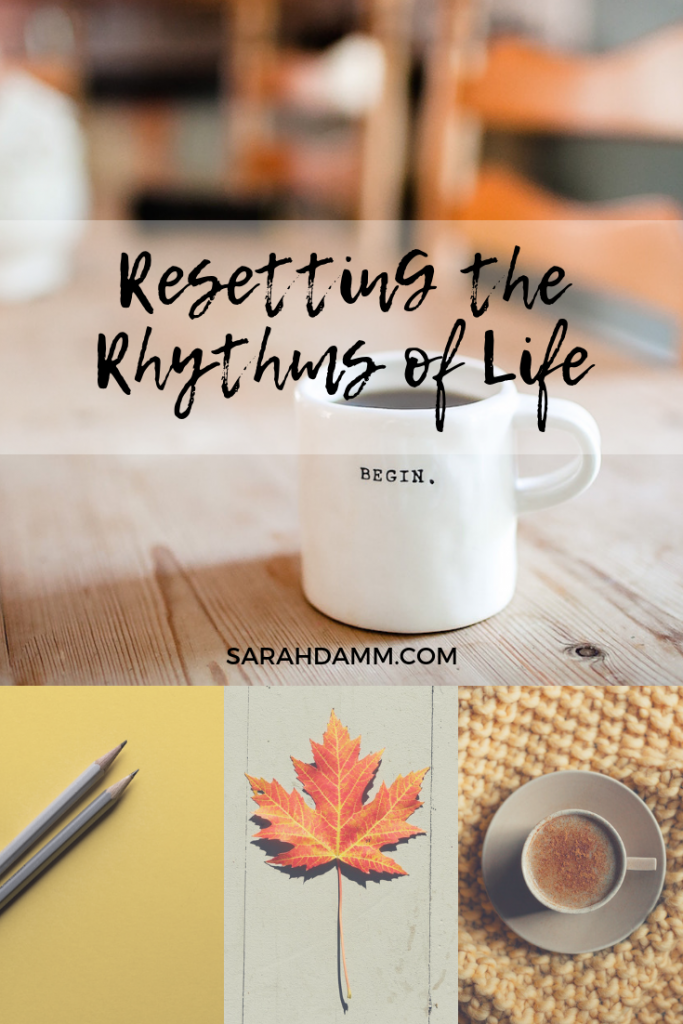 ---
This is part of a 31-day series on resetting the rhythms of life. To read more about this series and see each day's posts, click here. Photo: Unsplash