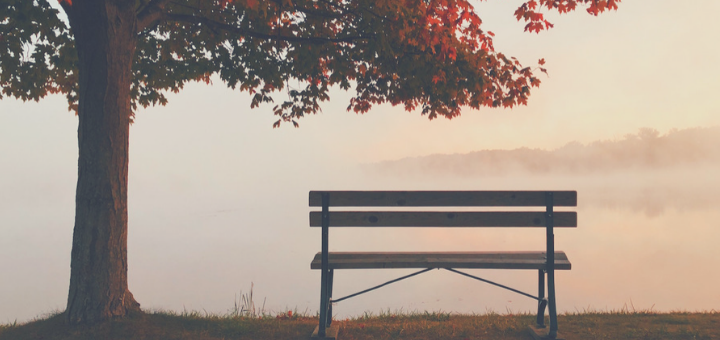 My Refuge: Waiting With God
My Refuge: Waiting With God
On Day 5 of Resetting the Rhythms of Life, I encourage us to be patient with the renewal process. We did not get overwhelmed, weary, and off-balance overnight. So, we may not receive complete restoration overnight either. Over the years, I have learned that a lot happens when we wait for God … when we wait with God. There is important healing taking place. Continue to be still, rest, and experience the replenishing work God is doing in you … in this very moment.
---
Finding Refuge in Our Waiting
Often when I think of waiting, I assume it is a waste of time. Like the type of waiting that happens in a long checkout line or in traffic. That type of waiting is filled with anxiety. I want it to be over quickly by looking ahead to my destination. I want to be anywhere but waiting.
Waiting in silence for God, however, is a completely different type of waiting. This type of waiting is not a waste of time, idle, or meaningless. Rather, this waiting has purpose; it is active. It is a personal invitation from Jesus to come to Him and wait with Him, and therefore it offers hope.
When I wait with God and for God, of course I am excited about what is coming. But there is something good, content, and desirable in the waiting itself. Because I am waiting with the Lord. In the silence, in the stillness, He comforts and consoles my weariness. I find peace in my quiet adoration and expression of gratitude. No longer does the waiting seem unbearable, because I am not waiting alone; I am waiting with.
Scripture Reading
Take a few moments to quiet your heart. Breathe in and out.
Read today's Scripture verse.
"For God alone my soul waits in silence, for my hope is from him. He alone is my rock and my salvation, my fortress; I shall not be shaken. On God rests my deliverance and my honor; my mighty rock, my refuge is in God. Trust in him at all times, O people; pour out your heart before him; God is a refuge for us." —Psalm 62:5-8
After reading the verse once, read it one or two more times.
What stands out to you? A word, feeling, thought …
Journal Prompt
What have you been waiting for? For life to slow down? Peace to return? For the calendar to clear up and the clutter to disappear? Are you waiting for the perfect moment to find rest in the midst of the busyness?
Imagine yourself sitting on the bench pictured above. You're basking in the stillness of the water. It helps to still your heart. You find rest in the moment. And at the same time, you're waiting … you're wondering about this renewal process … Just how long will resetting life's rhythms take? You want to settle in, but life has been off balance for far too long.
Then, Jesus approaches and sits down next to you. You are overcome by His desire to draw near to you. His presence radiates peace, hope, and promise.
Converse with the Lord about your what you are waiting for … and why.
Notice how He listens and comforts …
Does waiting feel different when God waits with you?
Closing Prayer
Dear Lord, I believe in the very depth of my soul that I am no longer alone in my weariness, in my cries, and in my unanswered prayers. I trust that waiting has meaning. And my weariness from imbalance is slowly being healed. As I seek to renew my prayer life, I know You are with me. Thank you for inviting me to slow down, be still, and trust in You. Amen.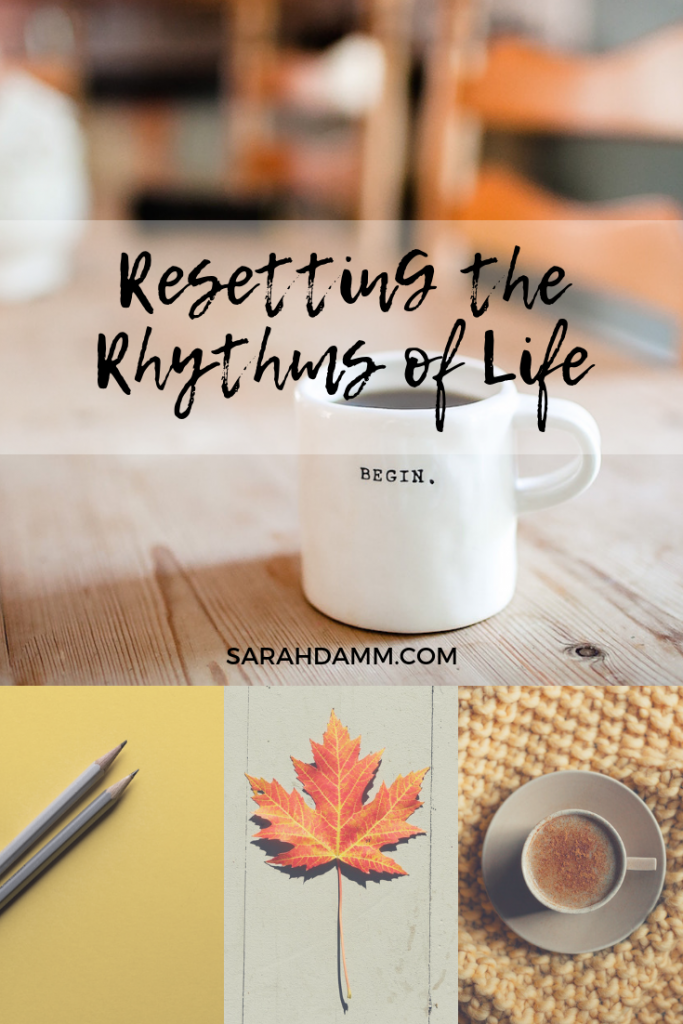 ---
This is part of a 31-day series on resetting the rhythms of life. To read more about this series and see each day's posts, click here. Photo: Unsplash