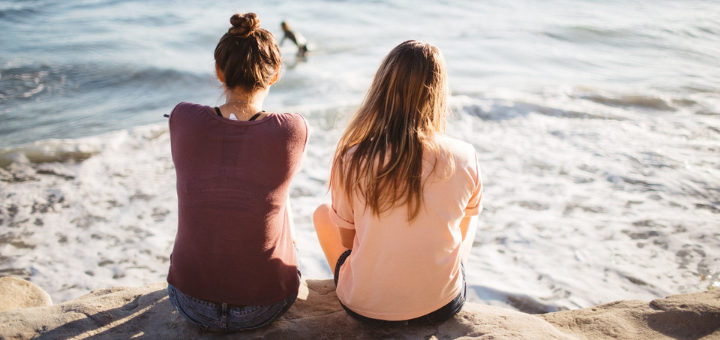 How to Be a Spiritual Encourager
How to Be a Spiritual Encourager
I said, "Yes," to the invitation to join a Bible study unlike any Bible study I had ever attended. This one did not include reading and studying Scripture; it was a practicum on praying with Scripture or lectio divina.
Each week, our leader gave us three Scripture verses to pray and an accompanying grace for which to ask. As we prayed with Scripture, we noted words and phrases that stood out. We listened to how the Lord spoke to us through them, we observed our internal responses, and we learned how to enter into a conversation with Him.
This Bible study, or better yet, this prayer practicum did not just teach us how to pray. It also taught us how to encourage one another in our prayer patterns and in our unique spiritual journeys.
Spiritual Encouragement Requires Listening
While we shared our prayer time experience with one another, we were only expected to listen. In fact, we were not permitted to give any feedback!
Why?
Because it compelled us to listen without trying to simultaneously conjure up a response. For when we listen to someone, while also thinking about our response, we focus less on the person talking and more on ourselves.
Likewise, when we are listened to intently, without worrying about the feedback we may receive, we are allowed to truly feel heard, and as a result, we genuinely feel cared for.
Yes, listening to another gives that person the gift of being heard. And that is a powerful and beautiful gift, indeed.
Less is More
Throughout my experience in this prayer practicum, I discovered that spiritually encouraging someone is much simpler, much quieter than I ever realized. It does not require me to have all the answers. It simply requires my presence and attentiveness.
Of course, this is completely counter cultural and even counter intuitive. Perhaps that's why it is so powerful, especially in our noisy culture.
While my experience was in a group setting, I have been able to apply my lessons in listening and quietly encouraging to conversations with friends. Now, when I meet with a sister who needs spiritual encouragement, I may not remain completely silent, but I continue to practice saying less.
Spiritual Encouragement in Eight Steps
Here are eight tips for spiritually encouraging another sister in Christ:
Pray for Guidance
Set a guard over my mouth, O Lord; keep watch over the door of my lips. // Psalm 141:3
Before your conversation, ask the Holy Spirit for guidance. Silently invoke the intercession of the Blessed Mother and your Guardian Angel.
Listening Attentively
You must understand this, my beloved: let everyone be quick to listen, slow to speak, slow to anger. // James 1:19
When we find the word listen in the Bible, often it references the people of God not listening to the Lord. And oh, how not listening gets them into trouble!
On the other hand, Biblical listeners include Samuel (1 Samuel 3:10), Mary of Bethany (Luke 10:39), and Lydia (Acts 16:14). And they were blessed with God's favor.
This demonstrates how important listening is to God; not only to Him but also to one another.
Be Comfortable With Quiet
The effect of righteousness will be peace, and the result of righteousness, quietness and trust forever. // Isaiah 32:17
At first, it may feel awkward to listen more than talk. Practice letting the quiet linger. Let the silent moments remain unfilled. Perhaps it will give your sister in Christ the encouragement to keep sharing.
Express Compassion
As God's chosen ones, holy and beloved, clothe yourselves with compassion, kindness, humility, meekness, and patience. // Colossians 3:12
Quiet compassion—offering sympathy or empathy—could be as simple as nodding your head, smiling, keeping eye contact, offering a tissue, or giving a hug or hand squeeze. These simple gestures go a long way in offering encouragement to another.
Ask Follow-up Questions
The unfolding of your words gives light; it imparts understanding to the simple. // Psalm 119:130
Clarifying questions allow us to encourage someone, while at the same time letting the other person continue to process and feel listened to. Here are a few to consider: What do you think about that? How does that make you feel? Have you gone through something like this before?
Positively Reassure
Pleasant words are like a honeycomb, sweetness to the soul and health to the body. // Proverbs 16:24
After listening, reiterate what you heard and offer reassuring words of comfort. Validate how difficult her situation may be, how sorry you are for what she has to endure, and how brave she is. 
Then, encourage your sister to see what God is doing in her life. Express how you see God walking with her. Describe a virtue you admire in her. Share a particular Scripture verse or saint that could offer her consolation.
Invite Her Into Prayer
Cast all your anxiety on him, because he cares for you. // 1 Peter 5:7
Encourage your sister to bring her struggle to the Lord, placing it at the foot of the Cross, before the Blessed Sacrament. If she does not know how to do this, walk her through some simple steps. Offer to pray with her, leading by example.
Follow Up
Therefore encourage one another and build up each other, as indeed you are doing. // 1 Thessalonians 5:11
Continue to encourage your friend by calling or texting her. Send her a letter in the mail. Bring her coffee. Keep praying quietly but fervently for her, for "the prayer of the righteous is powerful and effective." // James 5:16
How do you spiritually encourage others? In what ways has someone encouraged you?
---
This was originally published on the Blessed Is She blog.