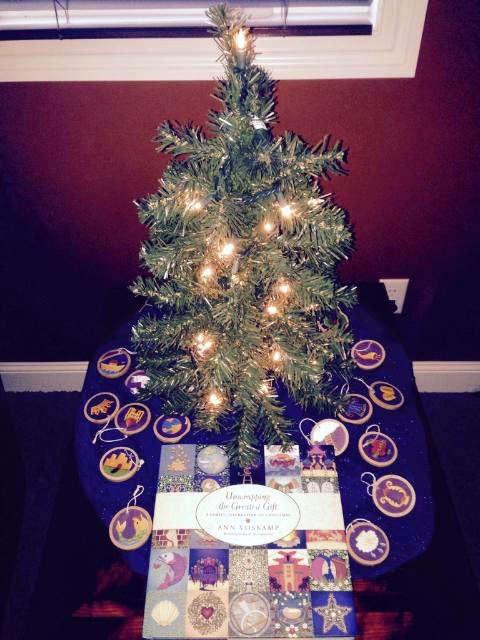 A Month of Thanksgiving—28
A Month of Thanksgiving—28
This November, I plan to post 30 days of gratitude. Here is Day 28 …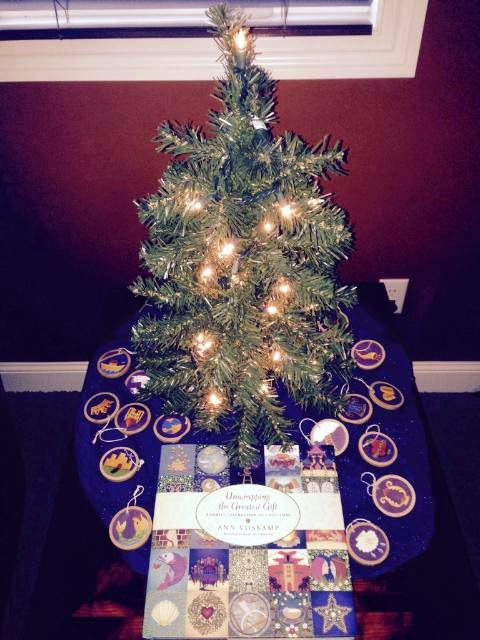 'Twas the Night Before Advent …
209. A very part-time job that I really enjoy
210. Finding Christ-centered wrapping paper at Hobby Lobby
211. Deciding on (at least) one thing to cut back on this Advent, even though it's so hard for me to say "no" to good things
212. Making progress on my Christmas-gift list
213. My Advent bin with our Advent wreath, candles and Jesse Tree tucked inside
214. Decorating for Christmas slowly throughout the Advent season
215. Our Jesse Tree ready for tomorrow
216. Anna helping me sort through our ornaments to make sure they are ready to go
217. A date night with my husband
218. Delicious ravioli at an Italian restaurant
219. Wine with dinner
220. Uninterrupted conversation
221. Being able to really talk with my husband
222. Shopping around Best Buy and Target with Greg
223. Buying colored lights for the house, because they are FUN
224. My kids enjoying The Sound of Music when we arrived home
225. My kids on a mission to sell ALL of their raffle tickets by the end of the weekend
226. Watching Once Upon a Time with Greg
227. Bags filled with Christmas gifts hidden in my closet and in the basement (Shh!)
228. Advent is tomorrow!

***


Linking up with fellow blogging friend Jenny from The Littlest Way. If you would like to join us in counting your blessings each day in November, please share your link or just your list each day in the comments section on her blog.