I am very blessed to be among 80+ writers who contributed to The Catholic Mom's Prayer Companion, published by Ave Maria Press under the CatholicMom.com imprint: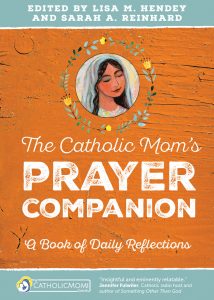 This devotional is filled with hopeful meditations that touch on the issues and concerns you face as you try to get through the day with a sense of God's presence in your life. Whether you are a new or seasoned mom working in or outside of your home, this inspiring collection of reflections for every day of the year will help you
stay in touch with the seasons of the Church year
remember Mary's loving presence on her feast days
keep company with both new and familiar saints
see the spiritual meaning of secular holidays
Each day begins with a brief quotation from scripture, saints, recent popes, or important spiritual writers. A personal reflection focuses on some dimension of your spiritual, emotional, intellectual, or physical life. Each day also includes a brief prayer and a question or thought to ponder throughout the day.
In addition to my blog, you will find me regularly at these online venues: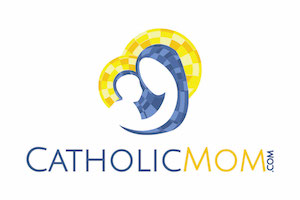 At CatholicMom.com, I write a monthly article on topics such as faith, motherhood, books, health, and more. I also am part of the Gospel Reflections Team and have contributed to a number of online book clubs. For a complete listing of my articles, please click here.
At WINE: Women in the New Evangelization, I write regularly for the twice-weekly blog. In the past, I also have assisted with editing, marketing, and organizing of the Read Between the WINEs Book Club.