Welcome! Thank you for stopping by my blog! My prayer is that you find the hope and encouragement you need within the pages of this blog.
In case you would like to know a bit about the woman behind the blog, here is a little bit about me …
I am Catholic, and I love my faith! To me, it is like receiving the Christmas gift that keeps on giving. You know, that one big box that has another box and another box inside just waiting to be unwrapped.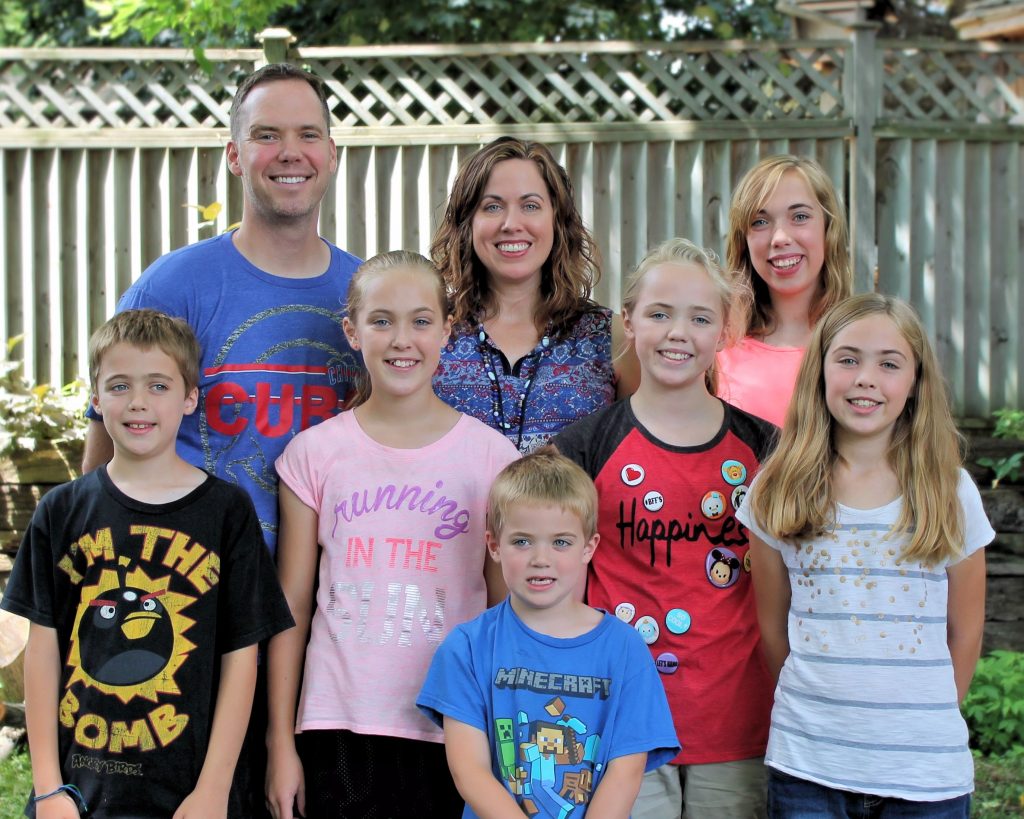 I am wife to Greg, who is the best husband I could have ever hoped for and who asked me to marry him on our first, official date.
I am mom to six children, ages 7 to 15. I spend my days like many moms—running errands, helping with homework, and cooking meals, but I am the first to admit that I don't love to cook. Greg and I strive to weave our faith into our daily routines as well as our traditions and celebrations.
I enjoy reading, knitting, and going out to coffee with a good friend.
I write here, at CatholicMom.com and WINE: Women in the New Evangelization. I also am thrilled to be one of 80 contributors to the new book, The Catholic Mom's Prayer Companion: A Book of Daily Reflections, published by Ave Maria Press under the CatholicMom.com imprint.
If you would like to receive my blog posts via email, please click here.
God bless your day!
Sarah