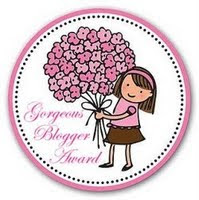 Two Awards and a Meme
Two Awards and a Meme
I hope it's OK to put all of this good ol' fun into one post. I thought it would at least help me keep all the *rules* organized! LOL Here goes …
Here are the rules: By accepting this award, I am required to tell you six things about myself that you don't know and then award it to six other gorgeous bloggers.
1. I *love* ice cream. If I buy it, I will eat it. Most likely before the rest of my family ever has a chance to taste it. So, I don't buy it very often.
2. My dream second honeymoon is to travel to Italy.
3. I am an only child. Because of that fact, sometimes I really wonder about the things my kids do. You know, how they fight and bicker. Is that normal? Of course I am learning that it is.
4. I am an introvert.
Now 6 bloggers to pass this award onto:
***
***
Hun (short for Honey, but that's how my husband spells it =)
Mommy
Mom
Ma-mom (my new favorite by Boy)
knitted
a pear
Pumpkin Spice lattes
Happy Weekend!