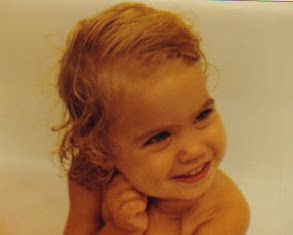 Celebrating 34
Celebrating 34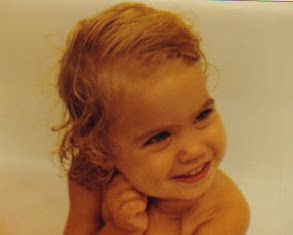 Yesterday, on the way to school, my preschooler asked me, "Who is coming to your birthday?" I named her and her sisters and brother and, of course, her dad. And then she asked me, "But what about the guests?" I went on to tell her that the most important people in my life are all of you, and you are the guests with whom I want to celebrate my birthday …
I've always loved my birthday. Sometimes I'm a little embarrassed about how much I love my birthday. I still get that giddy feeling inside when the day is approaching. But I don't need a party with lots of guests, or even gifts, to celebrate. Usually it's a pretty normal day with meals to prepare, laundry to do, kids to pick up from school. But I do appreciate having those whom I love around me, even if it's just for our normal family mealtime. Maybe I'll receive a call or card, which is always delightful. This year, I will indulge in some
Mocha Brownies
, which my DH and kids made last night. (I have been waiting to try these since early January, when I got
this
cookbook.)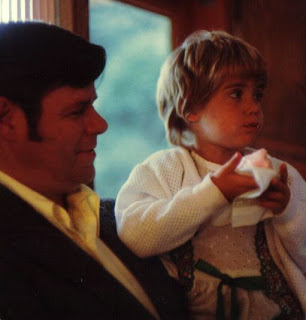 Something is different about the day, and I like that.
I also like how much my children are learning to be excited for birthdays other than their own. They were so excited to come home from shopping with their dad for my gift. Even though they haven't come out and told me what I'm getting, they've given me some pretty good clues. They think they're being so secretive, and that is awfully cute. I appreciate how much they like being part of the planning and preparing. I think it's a lesson in generosity and simple joy for others.
Today, I don't know what my birthday will hold. But one thing I do know is I will spend some time with the Lord, thanking Him for creating me. Thanking Him for my parents, for my husband and children. Thanking Him for all the people, events, sorrows and joys of the past 34 years. It obviously hasn't been all sweet and rosy, but much of it has been good. And it has indeed been blessed. So. very. blessed. And because of all of that, because of His abundant love for me and His gift of life to me, I will celebrate my birthday! For isn't that reason enough for celebrating?