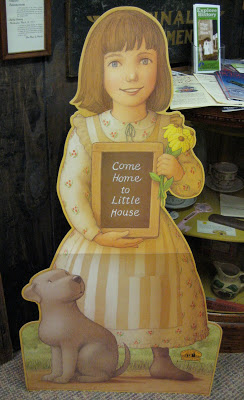 Little House in the Big Woods
Little House in the Big Woods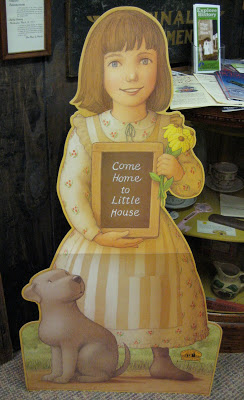 Once upon a time, sixty years ago, a little girl lived in the Big Woods of Wisconsin, in a little gray house made of logs (Little House in the Big Woods, page 2).
Pepin, Wisconsin
is only about two hours from our hometown, so we decided to take a day-trip to visit the birthplace of Laura Ingalls Wilder.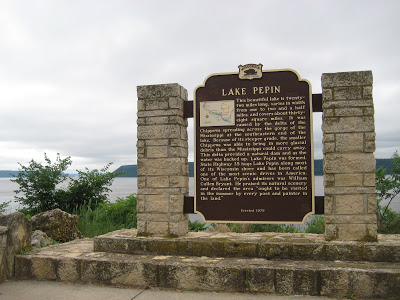 By the time we reached the little town on the shores of Lake Pepin, we were very hungry! So, before exploring, we ate lunch at a quaint cafe. Homemade sandwiches and soups did the trick.
Afterward, we went to the
Laura Ingalls Wilder Museum
. It contained a replica of a one-room school house, in which my girls wanted to spend most of their time. We pulled them away for awhile to show them photos and other memorabilia. Some of it was of Laura's family, and some of it was just from her era. Nevertheless, it gave us a better idea about what life was like way back then.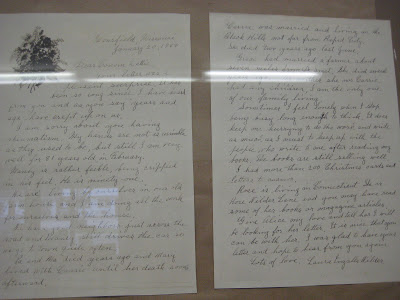 a letter written by Laura when she was in her early 80s
From the gift shop, I purchased a darling
children's book
about Laura Ingalls Wilder (and had it stamped with the museum's insignia) as well as some Laura-inspired scrapbook stickers, for when I finally get around to scrapbooking this event. (Did you know I am
at least
two years behind in scrapbooking?)
Oh, and we could not leave without buying some old-fashioned stick candy, now could we?
Next, we drove about seven miles to the site of Laura's birth. A log-cabin memorial (that you can actually go inside to get a feel for what it would have been like to live in such cozy quarters) stands there along with a sign describing Laura's life.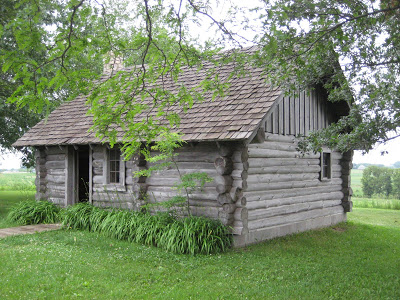 On the sign, one quote of hers really struck a chord with me. It begins, "Laura Ingalls Wilder is loved, both for her delightful writing style and for her good homespun philosophy. Reflecting on her rugged frontier youth, she said, 'It has been many years since I beat eggs with a fork or cleaned a kerosene lamp. Many things have changed since then, but the truths we learned from our parents and the principles they taught us are always true. They can never change.'"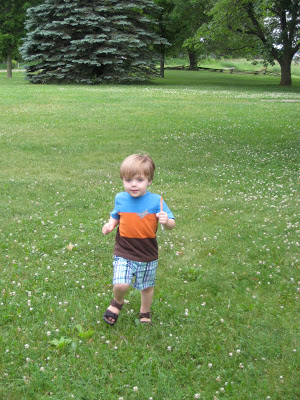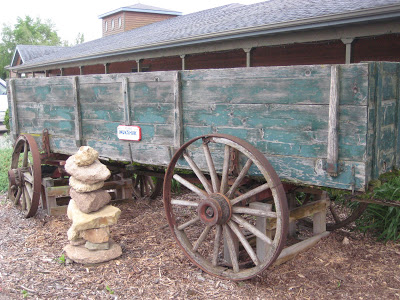 The one thing we didn't get to do was wade in the shore waters of Lake Pepin. By the time we finished up with the museum and memorial, we needed to hitch up our wagon (not really) and head out, as we still had one more (non-Little House) stop to make before driving home. But that's already on our to-do list for our next trip to Pepin, perhaps for Laura Ingalls Wilder Days in September!