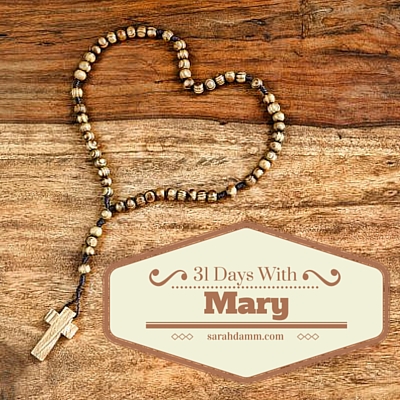 Day 15 :: 31 Days With Mary—St. Teresa of Avila … And a BIG Giveaway!
Day 15 :: 31 Days With Mary—St. Teresa of Avila … And a BIG Giveaway!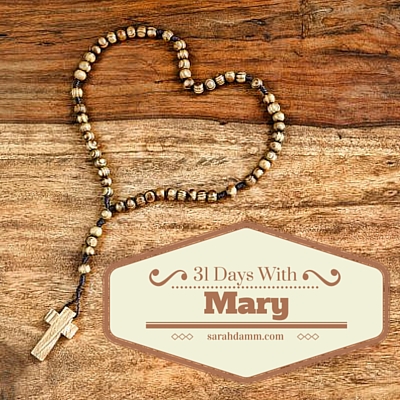 Happy Feast of St. Teresa of Avila! I just completed a special Novena to this amazing saint, and I always enjoy reading her quotes and learning about her life.
St. Teresa ties in beautifully to my 31 Days of Mary series. Why?
Because during Teresa's life, she loved the Blessed Virgin Mary. As a Carmelite, her specific Marian devotion was to Our Lady of Mount Carmel. In history, the Carmelite order has been known as "The Order of the Virgin." As a member of the Carmelite order, Teresa wore the brown scapular, which was given to St. Simon Stock by the Blessed Virgin Mary. Originally, it was worn exclusively by the Carmelites, but it was adopted by the laity in the Middle Ages. The scapular is an ancient tradition in the Catholic Church, and it is a sign of love and consecration to Mary, who gives a special motherly protection to those who wear it.
Here is a beautiful excerpt related to the Blessed Mother from St. Teresa of Avila's book, Interior Castle:
But His Majesty well knows that I can count only upon His Mercy, and, as I cannot apporach God and trust in the merits of His Son, and of the Virgin, His Mother, who habit both you and I unworthily wear. Praise Him, my daughters, for you are really the daughters of Our Lady, and when you have as good a Mother as that there is no reason for you to be scandalized at my unworthiness. Imitate Our Lady and consider how great she must be and what a good thing it is that we have her for our Patroness; even my sins and my being what I am have not been sufficient to bring any kind of tarnish upon this sacred Order. (Interior Castle, Page 76)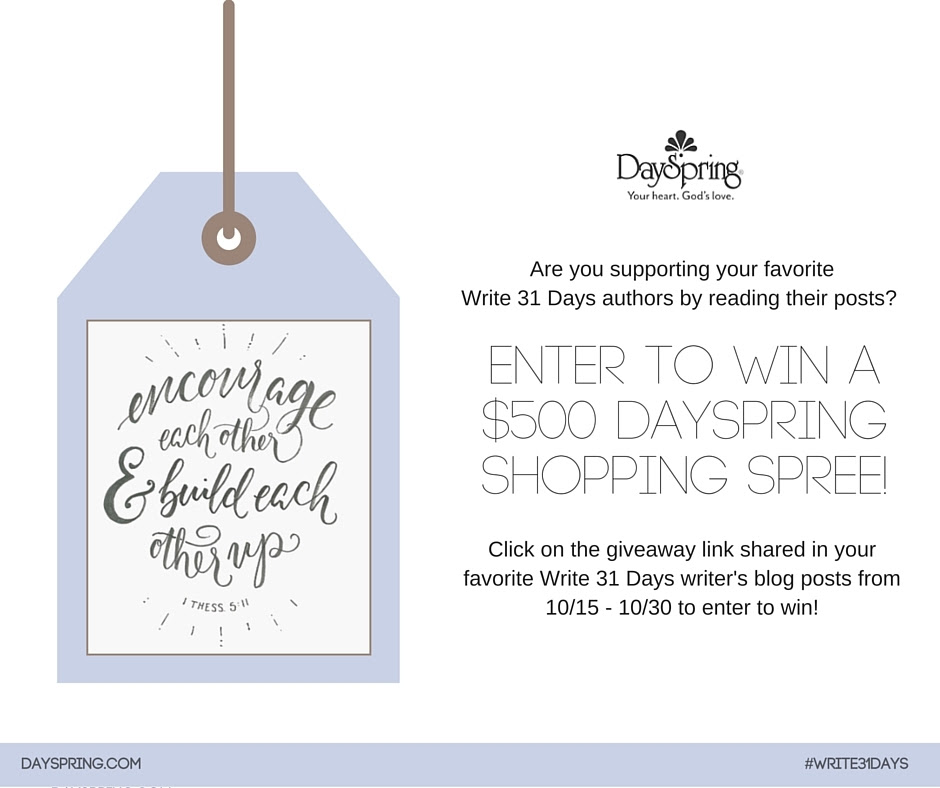 Now onto the giveaway! DaySpring.com is celebrating all of the amazing Write 31 Days readers who are supporting nearly 2,000 writers this October! To enter to win a $500 DaySpring shopping spree, just click on this link and follow the giveaway widget instructions. Good luck, and thanks for reading!
St. Teresa of Avila, please join Our Blessed Mother today, in praying for us! That we may be made worthy of the promises of Christ.