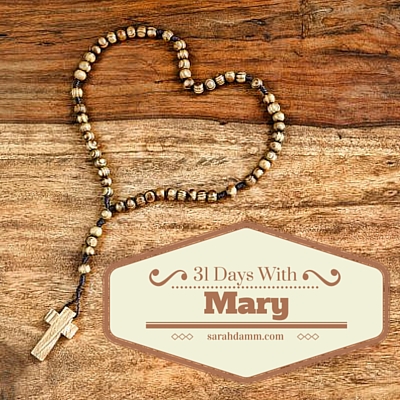 Day 16 :: 31 Days With Mary—St. Margaret Mary Alacoque
Day 16 :: 31 Days With Mary—St. Margaret Mary Alacoque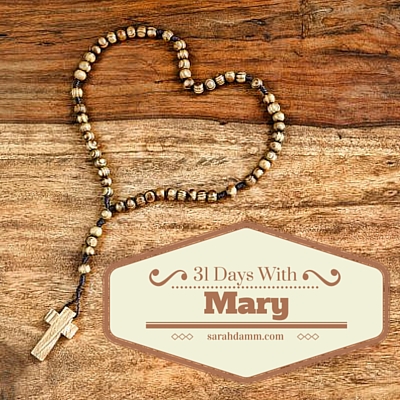 Today is the Feast of St. Margaret Mary Alacoque. Jesus gave 12 promises to all those who honor His Sacred Heart, through the apparitions to St. Margaret Mary. They are beautiful to ponder today, on her feast day, and strive to practice everyday!
The Twelve Promises of the Sacred Heart
1.  I will give them all the graces necessary for their state of life.
2.  I will establish peace in their families.
3.  I will console them in all their afflictions.
4.  They shall find in My Heart a secure refuge during life and especially at the hour of death.
5.  I will pour abundant blessings on all their undertakings.
6.  Sinners shall find in My Heart the source and the infinite ocean of mercy.
7.  Tepid souls shall become fervent.
8.  Fervent souls shall quickly rise to great perfection.
9.  I will bless the homes in which the image of My Sacred Heart shall be exposed and honored.
10.  I will give to priests the power to touch the most hardened hearts.
11.  Those who promote this devotion shall have their names written in My Heart, never to be effaced.
12.  I promise you in the excessive mercy of My Heart that My all-powerful love will grant to all those who shall receive Communion on the First Friday of nine consecutive months the grace of final repentance; they shall not die in My disgrace, nor without receiving their Sacraments; My Heart shall be their assured refuge at the last hour.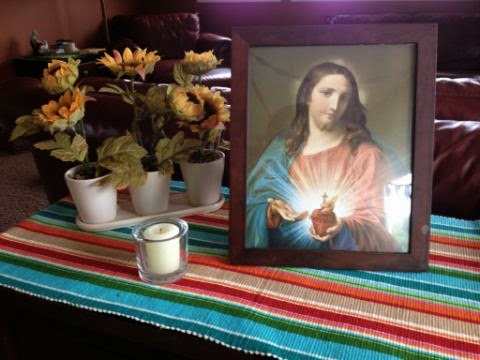 St. Margaret Mary shows us that we can always turn to Jesus' mother, Mary, to help us grow in love and devotion of her Son:
O Mary, Mother of Jesus Christ, and our dear Mother! O all ye holy angels, who, by your adoration in our churches, make up for the little love which your God and our Saviour receives from men, obtain for us the grace to comprehend a little the love of Jesus Christ in the Most Holy Sacrament.
—St. Margaret Mary Alacoque
St. Margaret, Mary, pray for us!