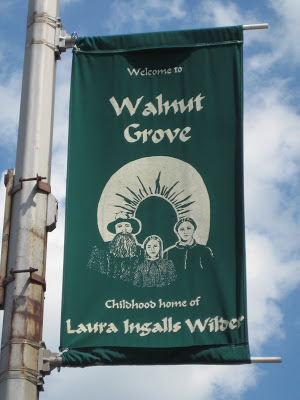 On the Banks of Plum Creek
On the Banks of Plum Creek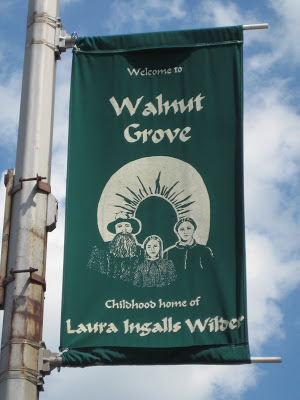 It was here, in Walnut Grove, that we recently walked where Laura walked. Reliving some of her childhood memories of life on the prairie …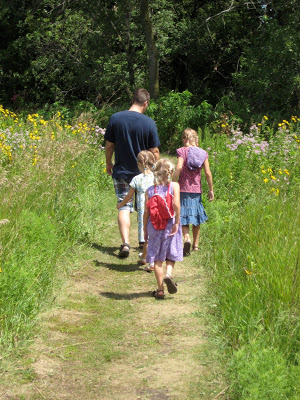 … among the wildflowers and prairie grasses.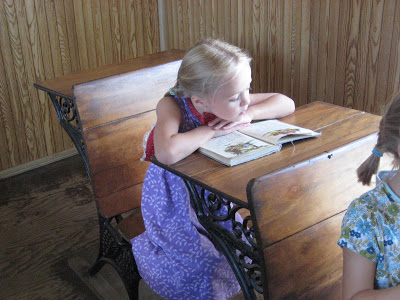 … in a one-room schoolhouse.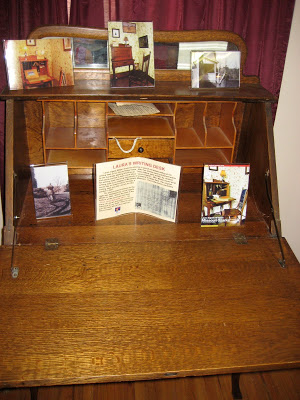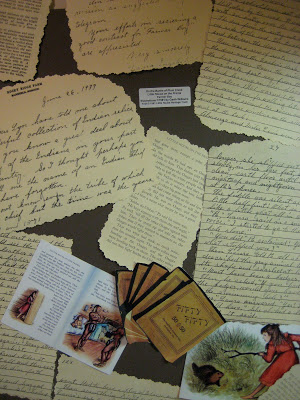 … in a
museum
with artifacts, like Laura's writing desk and copies of her handwritten manuscripts.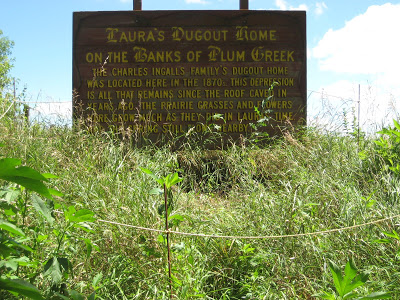 … in front of the site of the dugout where she and her family first lived when they moved to Walnut Grove.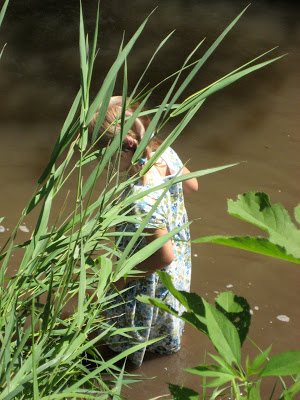 … and of course on the banks of Plum Creek. On the same rocks and sand that Laura climbed to get to the cool water. Placing our feet where hers once were, as we waded where she once waded.
It was a great little visit … A nighttime pageant that recaptured the stories that took place there. Making our own cork-husk dolls. Purchasing our very own slates and slate pencils as treasured souvenirs. Swimming, going to bed late and enjoying lots of ice cream. Not too mention the most torrential rains ever, with pitch-black skies, on country roads with nothing around in which to seek shelter. (Thank you, Guardian Angels, for your protection!)
But our journey wasn't over just yet. After two days, we packed up our "covered wagon" and headed west again … to another Laura landmark.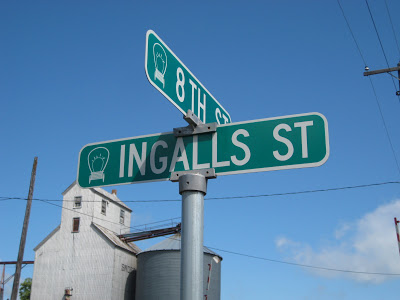 (to be continued …)