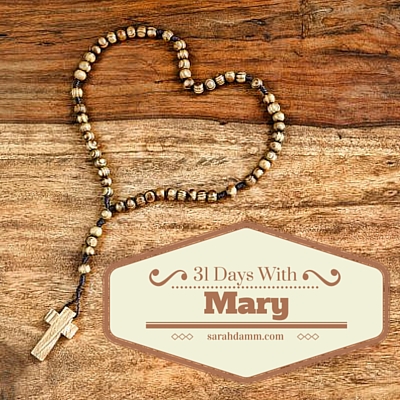 Day 4 :: 31 Days With Mary—Hello, Mom
Day 4 :: 31 Days With Mary—Hello, Mom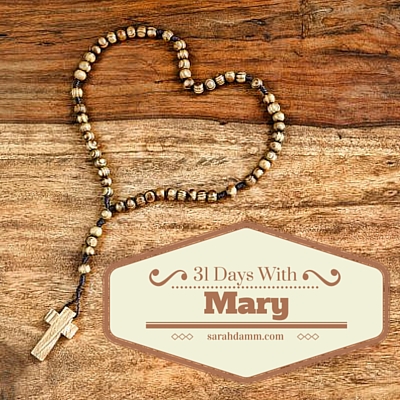 It is a bright, sunny fall day. (Do you notice how even on the sunniest day in fall the light just seems to have a warm glow to it?) I head into St. Paul to meet my spiritual director. I feel so blessed to have found this Catholic woman, who loves the Lord and who somehow "gets" me.
Her office is in an old mansion that the university purchased and renovated into offices and classrooms. Since it is on campus, parking is atrocious. After a few minutes of driving up and down the busy streets, I find a non-permit parking space and walk to her office. The day is perfect for a nice, long walk.
As I approach her office, I realize I am about 15 minutes early. I wait outside, on a small patio. I soak in the sun and close my eyes as the crisp breeze kisses my face. Suddenly, I feel prompted to walk to the backyard of this mansion-now-office. So, I stand up and walk toward the back. As I round the corner, it is clear just why I was prompted. There she stands with her Son, inviting me to say "hello." I walk up to the beautiful, white statue, and I smile. "Hello, Mom!" I reach up and put my hand in hers. I look into her eyes. As if my day was not already peaceful, I feel a surge of peace and security.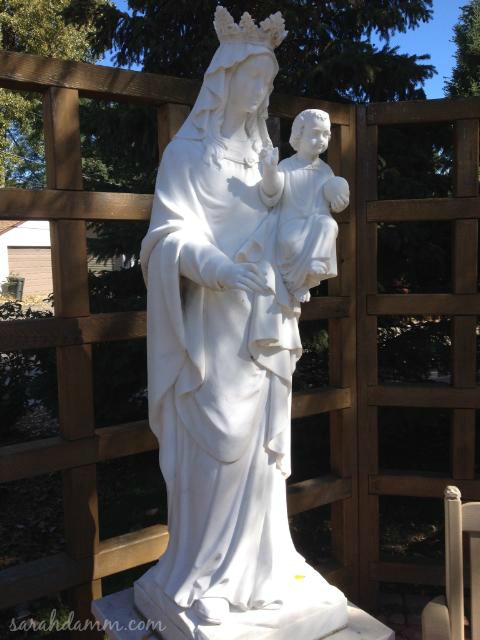 Mary, my mother, is always with me. She is always looking out for me. And every once in awhile, she surprises me by actually showing up and reminding me of her presence.
Thank you, Mother. I am so grateful for your love, and I am so grateful that you always bring me closer to your Son, Jesus.
If you ever feel distressed during your day—call upon Our Lady—just say this simple prayer: "Mary of Jesus, please be a mother to me now." I must admit, this prayer has never failed me.
—Blessed Mother Teresa