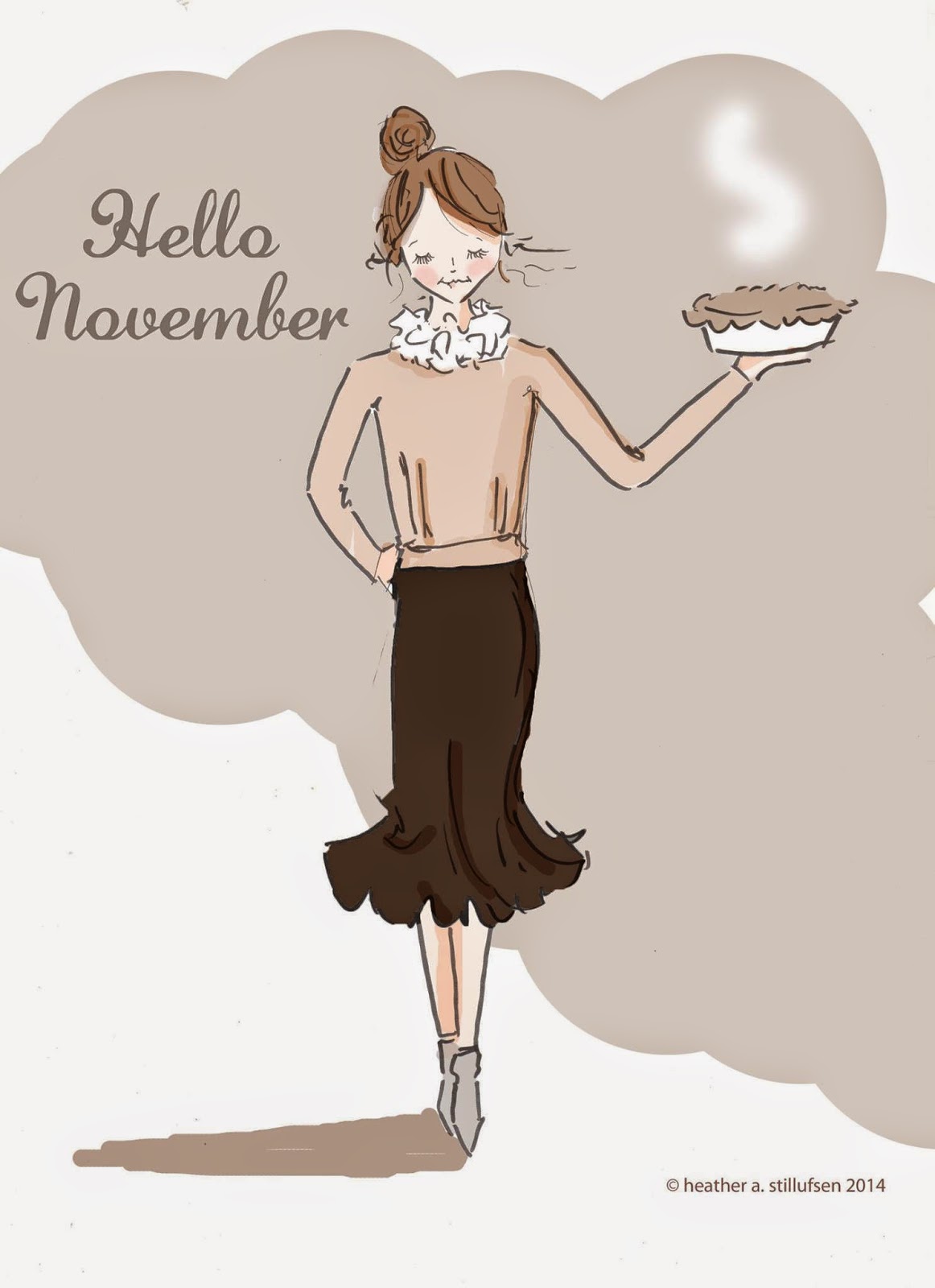 A Month of Thanksgiving
A Month of Thanksgiving
Yesterday, November 1 and the Feast of All Saints Day, I saw a lovely illustration that caught my attention. It welcomed this quiet month with tranquility, and it made me think for just a moment about the importance of savoring November.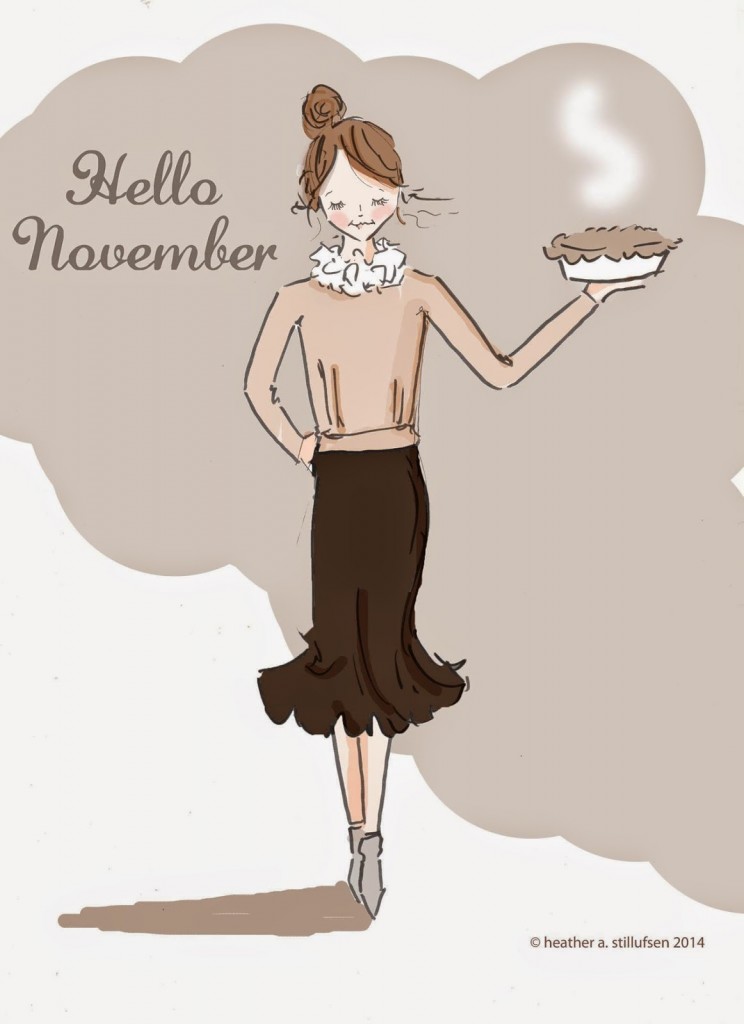 http://www.rosehilldesigns.blogspot.com
This year, as we approached All Hallow's Eve, someone asked me if I had started my Christmas shopping. She recalled that one year I did all my shopping in October, but that also was the year I was expecting my twins at the end of November. Her question sent a wave of panic through me, because I already had started seeing Christmas lights and a few decorations being placed on the shelves at Target.
Was I behind?
Society already is telling us that we need to hurry-up Christmas with early store decorations, red cups at Starbucks, and carols on the radio. "They" will tell us that we're already behind on everything-Christmas.
But guess what? We're not!
As I collected myself, I remembered that I still had the whole month of November before Advent started and another 25 days once the month of December set in, before Christmas Day.
Whew.
November is such a beautiful month of gracious generosity and humble gratitude. We begin November with All Hallow's Eve, All Saints Day and All Souls Day, a beautiful triduum to celebrate Christ's triumph over sin and death; to honor the saints, those holy men and women who are glorifying God for all eternity in Heaven; and to pray for those faithful people who have gone before us, waiting in hope for Heaven. The rest of the month is dedicated to continuing to remember those faithful souls.
In addition, we have Thanksgiving toward the end of the month that gives us the opportunity to focus on being gracious, generous and grateful. With the rush toward Christmas, this beloved holiday is quickly being blended into an ever lengthening shopping season, and it actually feels like it's being forgotten.
However, many people in an effort to slow down and fight against the spirit of commercialism, take the month of November and focus on giving thanks and cultivating a greater spirit of gratitude. I will be included among them. This year, I plan to post 30 days of gratitude, along with fellow blogging friend Jenny from The Littlest Way. If you would like to join us, please share your link or just your list each day in the comments section on her blog.
I officially am starting this a day late, but rather than giving into my perfectionistic tendency to do all or nothing, I am claiming that it doesn't have to be perfect; it just has to be!
1) A kind friend who is GIVING us a set of bunkbeds for our boys
2) Farmers who share their bounty at farmer's markets
3) The saints who promise to spend their heavenly eternity praying for us
4) A safe, fun-filled celebration of All Hallow's Eve
5) A special commemorative Mass honoring the souls of the faithful departed
6) Learning about the early Church Fathers in a wonderful, easy-to-read book