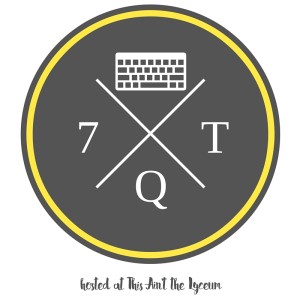 7 Advent Prayer Companions for the Weary Woman
7 Advent Prayer Companions for the Weary Woman
With Advent right around the corner, I know there are some of us who are feeling a bit weary before the season begins. We want to enter it fully and prayerfully, but that is coupled with a to-do list that seems impossible to accomplish.
My encouragement for you—and me—is to remember that Christ came down at Christmas time to save the weary ones. And it is important to carve out a little safe-haven where we can find rest, refreshment, and renewal—all that Jesus wants to restore—so we can give to and serve those we love.
So, here are seven Advent prayer companions that might aid us in experiencing comfort and joy in our hearts this season. (But I'm definitely not suggesting to use them all!)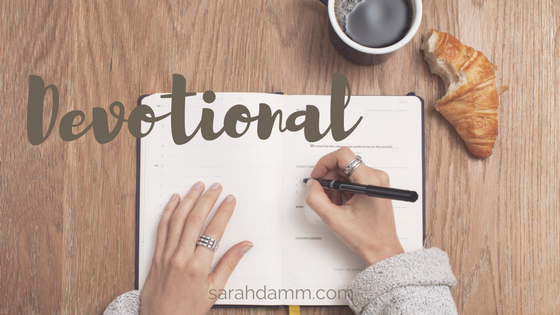 1. Devotional
There are many beautiful Advent devotionals available. If you haven't gotten one yet, I encourage you to find one that works for you. Blessed Is She has published a lovely one, written by Elizabeth Foss. Magnificat publishes an Advent Companion, too, and of course, there is always the peaceful simplicity of reading the daily readings, which provide a liturgical rhythm to your day.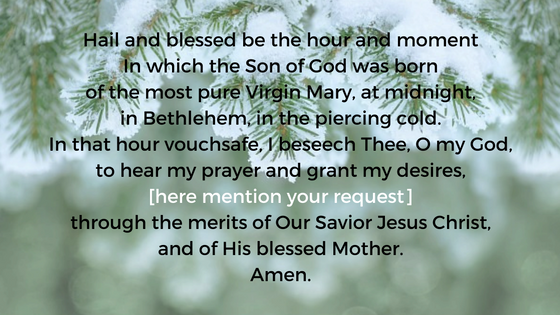 2. St. Andrew Novena
G.K. Chesterton said that "God is strong enough to exult in monotony. It is possible that God says every morning, 'Do it again' to the sun; and every evening 'Do it again' to the moon." God, therefore, appreciates our repetitious prayers, too. Can't you just hear Him saying, "do it again," to us?
There is something soothing about repetition in prayer. Like the Rosary, the familiarity is comforting. The St. Andrew Novena, then, is a perfect prayer companion for those who need simple, quiet, and steady.
Beginning on Nov. 30 and ending Dec. 24, it is prayed on a chaplet of beads. This prayer is powerful, not only for its miracles, but in how it focuses us on Jesus.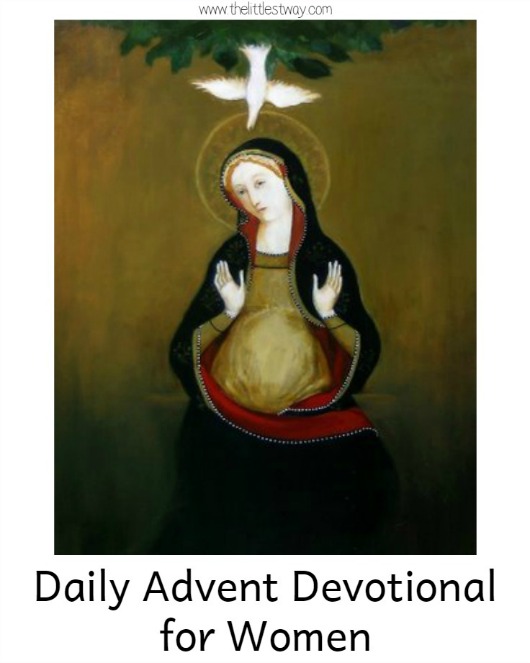 3. A Grown-up Jesse Tree
I didn't grow up with the Jesse Tree, but I have learned to really enjoy it with my children. I gave up before I even tried to make my own ornaments, and our family owns a lovely set by Jesse Tree Treasures. But along with praying this with my children, I enjoy taking it a bit deeper with this lovely and FREE prayer companion from Jenny at The Littlest Way, which accompanies the readings and symbols of the Jesse Tree.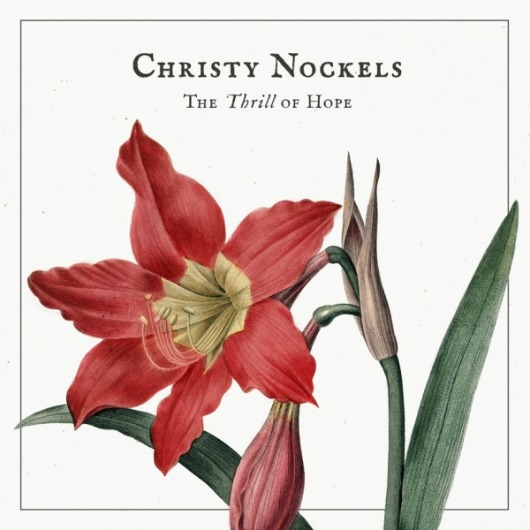 4. Music
Christmas carols have always been a favorite part of the holidays for me. I usually don't mind that they start playing them way too early on the radio. But sometimes I need less jingle and more calm. I have been listening to Christy Nockel's new Christmas album, The Thrill of Hope, on Spotify, and I love it. It sets a lovely mood to keep me relaxed in the midst of the busyness.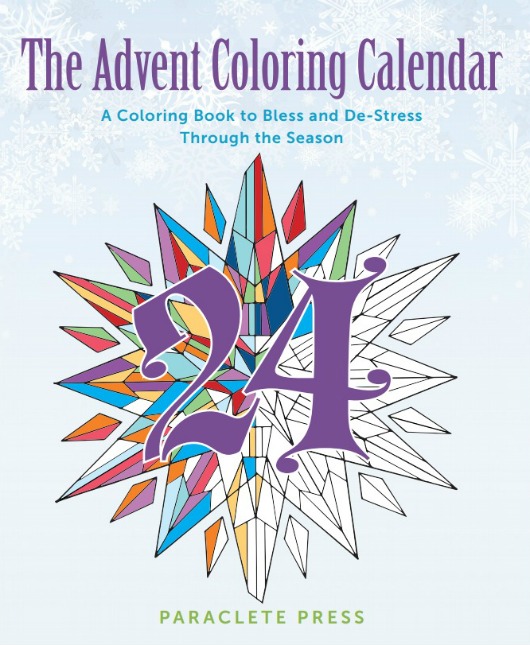 5. Coloring
Have you joined the coloring trend, yet? I have, but I don't take enough time to do this activity, which I love. Enter The Advent Coloring Calendar: A Coloring Book to Bless and De-Stress Through the Season. One page a day with a Scripture reflection next to it. Just enough to relax and unwind!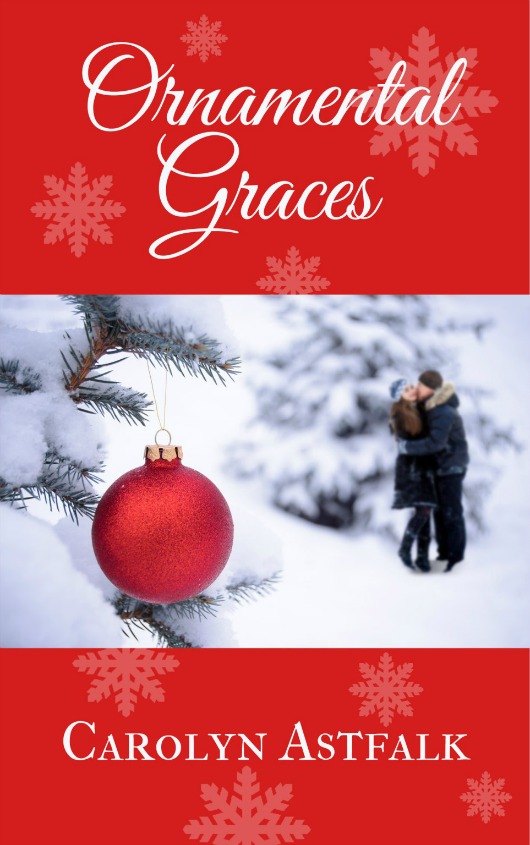 6. A Novel
Every year, I look forward to watching those fun holiday movies on Hallmark Channel. Yes, they are formulaic and predictable, but they are sweet and light-hearted and just what I need to unwind after a busy day of Christmas prep.
Well, Ornamental Graces is a new novel by Carolyn Astfalk that surpasses any romantic Christmas movie I have ever watched. And it wasn't predictable at all! It was quite a page turner that left me guessing what was going to happen next and certainly got me into the holiday spirit.
Check out my full review and a giveaway to win a signed copy HERE.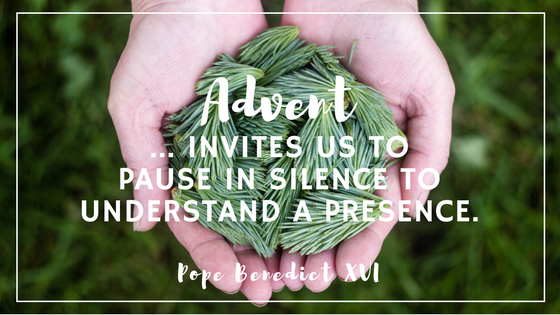 7. An Advent Plan for the Weary Woman + FREE Daily Advent Prayer Journal
As a fellow weary woman, this theme has been on my heart and in my prayer for quite some time. The Lord really showed me His desire to give me rest, when I attended a silent retreat this summer. Practically, I have struggled with how to rest and care for my family, but I am working on it.
As Advent grew closer, I started seeing the season as a very special gift for those who are fatigued, disheartened, and weary. So, I am working on a little prayer plan for us. Each Sunday of Advent, I will share some encouragement—and I also will be giving away a short-&-sweet Advent prayer journal to all email subscribers. (Signup on the side bar.) Let's support and encourage one another this Advent! Because at Christmas, the weary will rejoice once again!
Do you have a favorite Advent prayer companion? What keeps you focused on Christ during this season?
For more Seven Quick Takes fun, please visit Kelly at This Ain't the Lyceum.