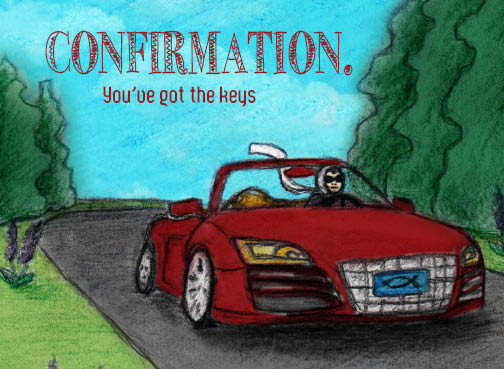 Greeting Card Company Shares the Faith {Plus a GIVEAWAY}
Greeting Card Company Shares the Faith {Plus a GIVEAWAY}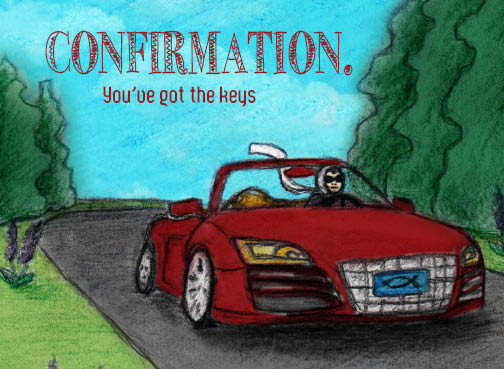 Today, I am so excited to introduce you to Salutare, a wonderful greeting card company that is sharing the Catholic Faith through artwork, coordinating Scripture passages and thoughtful well-wishes. My dear friend, Anne, who is the company's graphic artist, introduced me to Salutare, and once I saw these unique cards, I just had to share them with you!
When I received a sample packet of cards in the mail, I was struck by the unique look of them. For example, the feminine gentleness of the "Immaculate Heart" card is a work of art that is easily framable. The depiction of the "Miracle of Cana" for a wedding card is brilliantly complimented with an encouraging message and accompanying quote from the Catechism. There is a fun approach to the Sacraments of First Holy Communion and Confirmation with Lego- and rock climbing-inspired cards. And for general notecards, there is the lighthearted "Big Happy Family" series that every mom will appreciate.
I had the pleasure of interviewing the founder of Salutare, Jolene Schmitz, mom of seven, who writes the card copy and selects the Scripture and Catechism quotes. Here is a peek into our conversation:
1. Tell us a little bit about Salutare. How did you come up with the idea? How did you select the name?
The name came from a love of Latin. I have sung Latin since attending St. Agnes Catholic Church and School in St. Paul, MN. I had a blast sitting in on a class in Rome taught by Fr. Foster. My children's current Latin tutor helped to pick the name, which means "to greet, to send greetings, to wish well, to say hello."
In my own note sending, I always include a quote from Scripture, some great book, or a saint. I am surrounded by some great artists and thought it would be dreamy to combine the love of words and ideas with original artwork.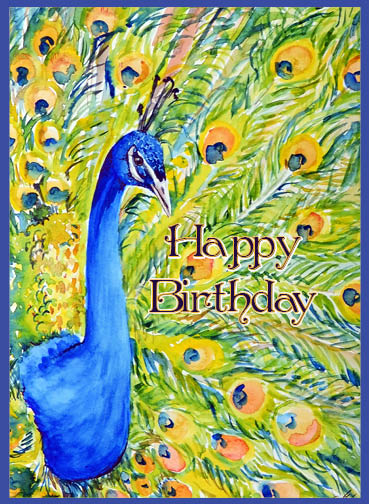 2. What is your main goal for this greeting card company/apostolate?
Our main goal is to transform the simplicity of sending a card into an opportunity for evangelization. Sacraments are public celebrations for a reason. Heaven is explosive with joy when people receive the Sacraments! The act of sending a meaningful and beautiful card can contribute to the universality of the Church.
Our cards blend art and Scripture, and they also provide fun and formative analogies (comparing getting your drivers license and Confirmation). After reading These Beautiful Bones by Emily Stimpson, I realized that there is even a Theology of the Body aspect to the act of correspondence. In the book, she talks about Theology of the Body beyond what we are used to thinking about it (human sexuality, chastity and marriage). It includes our everyday choices and actions, too. For example, the difference between thinking of a friend vs. sending her a card; getting fast food vs. slow cooking a meal; or dressing up for church vs. dressing casually. The hand-written note, even the stamp, brightens up the mundane mail. It is so rewarding when people send and receive a note in the mail!
3. Who are the creative geniuses behind Salutare?
There is a process of creativity behind every card. Ideas for the cards come to me through prayer and Holy Spirit moments. For example, I once heard in a homily, "At Confirmation, I will be the sword at your right side" and the "Warrior Princess" card was born. Friends launched the Fr. Leopold Lego Mass set, and our Lego First Communion card was born. I read the book The King of the Golden City to my daughter, and "The Garden" card (with the words of the Mass "Lord, I am not worthy that your should enter my roof") was born. When thinking of lofty notecards, I had the sense, as a mom of seven kids, to lighten up, and the "Big Happy Family" series came to be. Every card has a story of its beginning.
Here is a funny story about the "You're a Gem" birthday card. It was all set to go to the printer, and that morning the first reading was from Revelation. I decided to read a little further in the text, because Revelation is so fascinating, only to discover that the Heavenly Jerusalem is described as built with precious jewels. "Stop the Press!" We were able to add to the back of this beautiful card Revelation 21:10,18-23, which completed it so perfectly.
After I have an idea, I present it to the artists, and we collaborate from rough sketch to final printing. It is a true labor of love when producing original art.
Our artists are the best! When I invited each of the artists to join the artistic team, all of them had been praying to God about how He wanted to use their talents, and some directly wondered about how they could be involved with Catholic greeting cards! Amie Kieffer, an art teacher, has the bulk of the gorgeous watercolor art work. Brenna Kielty is a sophomore in high school and brought the "Big Happy Family" series to life. When I called to ask if she would be interested, her mom told me that she just finished a novena asking what God wanted her to do with her art talent. Kate Kellar, who attends University of Mary in Bismarck, ND, brings our more spiritual sketches to the collection. Blake Van Oosbree is a recent graduate of art school, and his sketches of rock climber, convertible, and Gandolf are spot on. Anne Sullivan is our graphic artist with a Catholic kick, and we met and bonded while creating invites for a mother-daughter tea.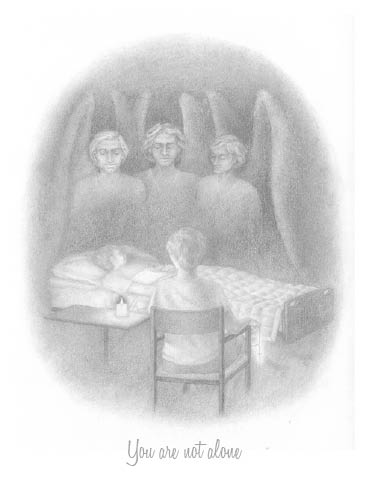 4. Where can we find your greeting cards? Do you have plans to expand?
The Salutare website is the easiest way to get these cards. We are working diligently to get into Catholic bookstores, too. For anyone in Minnesota, I will be at the Well-Read Mom Conference on Jan. 30 and the WINE: Catholic Women's Conference on Feb. 6.
The Holy Spirit started this venture, and I am sure He has great plans. Looking over the past few months, it is crazy to think that a few of us have created such a blessed collection. Grace is the only answer.
5. Anything else you'd like to share with our readers?
Salutare Cards are printed in Iowa, and the printer has a son who is a priest and another who is in the seminary. They are distributed from my home in Minnesota.
And now for the giveaway!
Jolene has generously donated FOUR card sets to give away to FOUR winners: One "Paris Market" boxed set; one "Roman Study" boxed set; one "Big Happy Family" box set; and one "Jesus the Carpenter" boxed set. Enter the Rafflecopter giveaway below for your chance to win one of the sets of cards! I will announce winners on Thursday, Jan. 21—the Feast of St. Agnes.
To order Salutare greeting cards to send to family and friends, visit Salutare today!