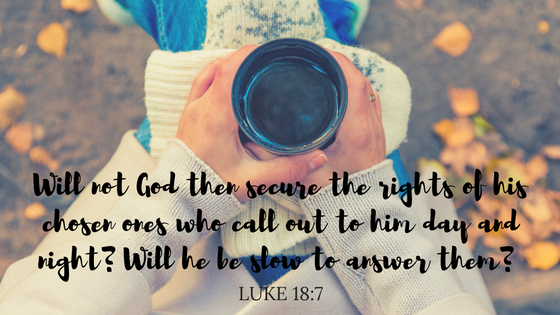 Day 16: #31 Days—Perseverance
Day 16: #31 Days—Perseverance
I anticipated another Scripture Sunday today, but I had the privilege of attending a Decoding Dyslexia Minnesota event with my husband and three of my children. It was a chance for the kids to play at a ninja warrior park while parents talked, networked, and learned about Dyslexia and how to help our children who are living with it.
Being at the event helped me remember that I'm not alone in this journey. Not only is it a family affair, but since 20 percent of kids have Dyslexia, there are other moms and dads out there who are persevering with their kids, just like I am. They are brave soldiers in this battle!
I don't think it's a coincidence that a reflection that I wrote about perseverance in prayer was published today on the WINE: Women In the New Evangelization blog. While it does not fit exactly with the theme of this series, it touches on the importance in persisting in prayer, in not growing weary in bringing our petitions and concerns—especially those involving our children—to God. He hears us, and He answers us.
To read the post, visit HERE.
For a complete list of topics and links, visit the landing page for 31 Days: One Mom's Journey With Dyslexia or click the square image below.