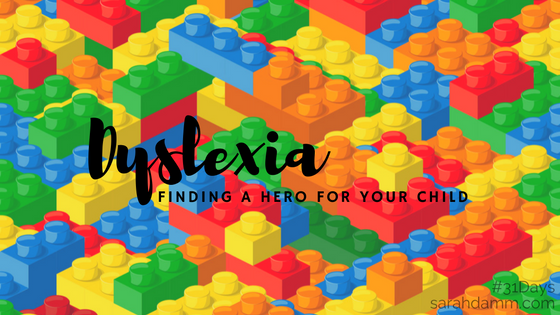 Day 19: #31 Days: Finding a Hero For Your Child
Day 19: #31 Days: Finding a Hero For Your Child
I typically don't get too crazed about "famous" people. They are just people, after all. But their accomplishments often find themselves more well known and in the spotlight. Without getting star crazed, it can be helpful to a child struggling with Dyslexia—coming to terms with their reality, discovering their unique gifts, and embracing perseverance—to see someone from a favorite movie or sport who has a similar struggle.
Did you know that 50 percent of people working for NASA have Dyslexia? Why? Because someone with Dyslexia can have an incredible gift for spacial awareness. A child with Dyslexia who has a love for science, Legos, and robotics may find this fun fact very encouraging.
It is said that Albert Einstein and Pablo Picasso had Dyslexia, and they were considered brilliant in their own, unique areas of expertise.
Sports hero Tim Tebow, famous chef Jamie Oliver, and actors Keira Knightley and Orlando Bloom all have Dyslexia.
The point is that Dyslexia does not have to hold a child back! Rather, it can give them a unique perspective on the world that can make them accomplish amazing things.
For a list of notable people who have Dyslexia, you can visit Wikipedia and Understood. Your child just might find a new hero!
For a complete list of topics and links, visit the landing page for 31 Days: One Mom's Journey With Dyslexia or click the square image below.