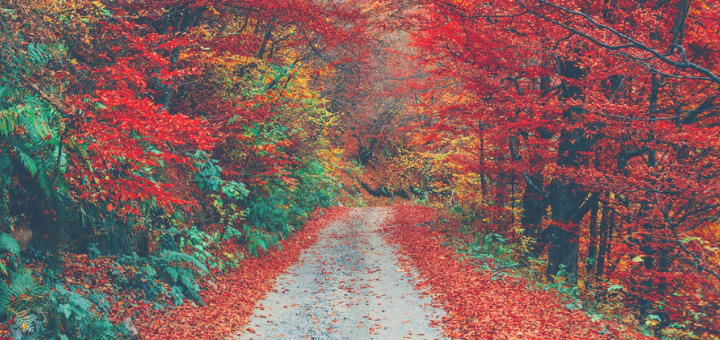 Autumn: What is it Time for?
Autumn: What is it Time for?
On Day 9 of Resetting the Rhythms of Life, we respond to the hard questions we journaled about yesterday. As we continue to pray with God's Word and rest in His loving presence, what season are we entering? During this season of autumn, what is it time for?
---
Simply Being Me
A number of years ago, I shared my struggles with anxiety and feeling overwhelmed with a very kind and wise priest. I told Fr. John that my life was not what I desired it to be like. I told him about my challenges, uncertainties, weariness, and struggles.
I dumped all of my motherly woes on him, and his response was like a breath of fresh air. He said something that has helped me recover from perfectionism, ignore the unrealistic expectations I place on myself, and shed some of the burdensome weight off of my shoulders. He said,
"Don't ask of yourself more than God does."

Those eight little words … so simple, yet so profound.
He went on to say that my house is not meant to look like a museum. And when the mess feels overwhelming, I should offer my anxiety about the mess to God—out loud.
"My house is a mess, Lord, and I offer it to you."
Of course, Fr. John wasn't telling me not to work hard and not to teach my children how to pitch in. But he was telling me to not be so hard on myself.
"But really, Father, can it be that simple?" I asked.
"It must be simple, Sarah," he responded. He went on to say that God is calling me to be a saint in this very moment, in these very circumstances. If I try to be a saint in any other way, God won't give me the grace to do it. But He will give me the grace to do what He is asking of me … now.
God wants nothing more of me. He simply wants me.
Scripture Reading
Take a few moments to quiet your heart. Breathe in and out.
Read today's Scripture verse.
"For everything there is a season, and a time for every matter under heaven:
a time to be born, and a time to die;
a time to plant, and a time to pluck up what is planted;
a time to kill, and a time to heal;
a time to break down, and a time to build up;
a time to weep, and a time to laugh;
a time to mourn, and a time to dance;
a time to throw away stones, and a time to gather stones together;
a time to embrace, and a time to refrain from embracing;
a time to seek, and a time to lose;
a time to keep, and a time to throw away;
a time to tear, and a time to sew;
a time to keep silence, and a time to speak;
a time to love, and a time to hate;
a time for war, and a time for peace." —Ecclesiastes 3:1-8
After reading the verse once, read it one or two more times.
What stands out to you? A word, feeling, thought …
Journal Prompt
Imagine walking on this path, lined with gloriously-colored fall leaves. Your heartbeat slows, your breathing calms, your head clears.
Now, imagine Jesus joining you on your walk. Yes, He continues to journey with you, as you pray, rest, and contemplate how to reset the rhythms of life. He takes ahold of your hand. You are hand in hand with the King of your heart.
As we discovered yesterday, the busyness often gets in the way of what is truly important. We either get wrapped up in the to-dos or we try to escape them. Either way, we are not fully present to the moment and to the people who are in the moment with us.
And as we are learning today, God does not expect nearly as much as what we expect from ourselves. He simply wants us to be in the current season of our lives.
So, what season are you in? What is it time for?
Is it time for renewal? If so, what must die, in order for new life to grow?
Is it time to plant seeds, lay down roots, and hunker down for the season? Or is it time to harvest … to step up in an area that you've been neglecting?
Is it time for healing, building, and restoring?
Consider the autumn season that you are in right now. As you move through the fall, know that the Lord is right by your side. What is He inviting you into?
Closing Prayer
Dear Lord, thank You for Your kind and gentle way. You invite me to be honest with myself, and yet, I feel such tenderness in Your invitation. Thank You for showing me the season I am in right now and what it's time for me to do. Lord, I pray for the courage to let go what needs letting go, so that I can be attentive to the present moment and those who are in this present moment with me. Amen.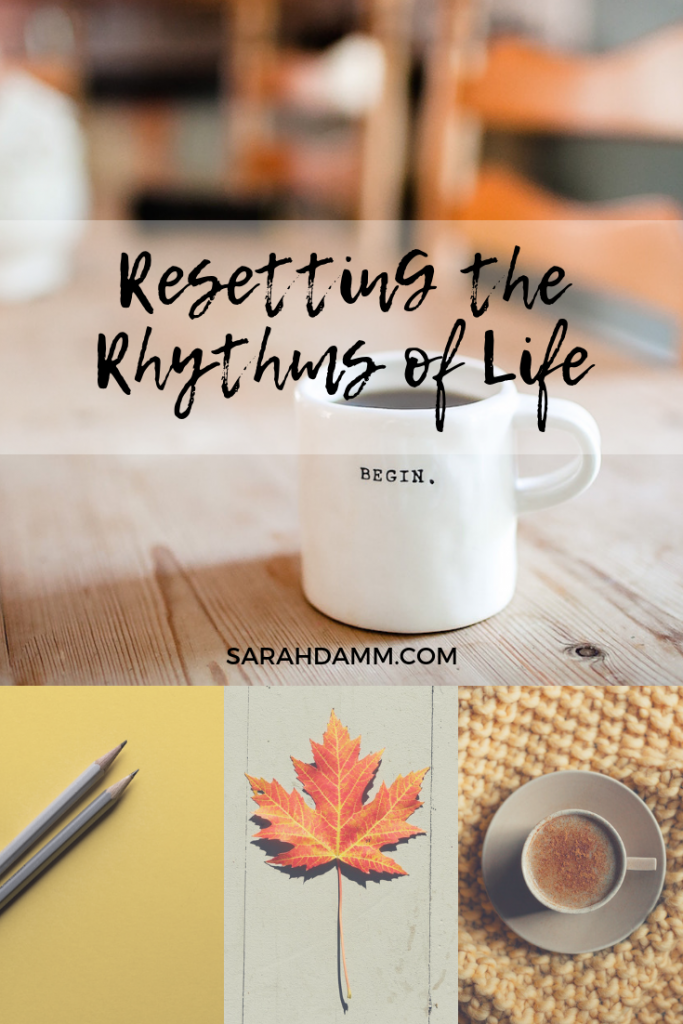 ---
This is part of a 31-day series on resetting the rhythms of life. To read more about this series and see each day's posts, click here. Photo: Unsplash