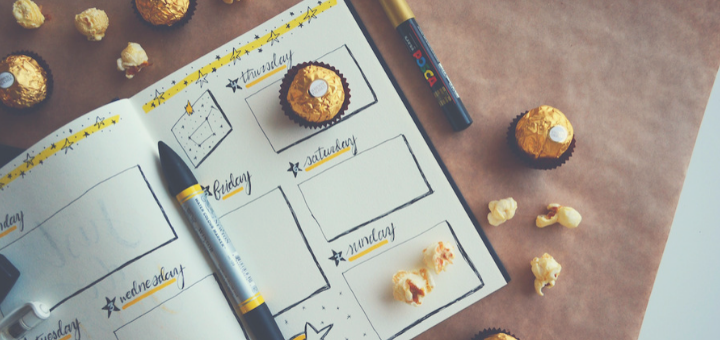 Unity: Togetherness is a Path to Heaven
Unity: Togetherness is a Path to Heaven
On Day 11 of Resetting the Rhythms of Life, we are going to get a little practical. Over the past few days, we have been really honest with ourselves and with God about why life feels so imbalanced. Whether it is overcommitting or overscheduling, this leads us to feeling overwhelmed. And then we grow weary of life, and even the things we enjoy can be too much. Perhaps God has already shown you something you can cross off your to-do list. Maybe there is an expectation you feel convicted to let go of. Hopefully, you have received a renewal in your prayer life and in the ability to rest in God's presence. You, my friend, are on your way!
Today, we are going to clear our schedule (or at least part of it) this Sunday, Oct. 14. It is the next Sabbath day, and we are going to be intentional about how we spend it. We are going to invite our loved ones to be part of it, too. It is going to be a built-in day of rest and recreation. Let's begin in prayer.
---
Scripture Reading
Take a few moments to quiet your heart. Breathe in and out.
Read today's Scripture verse.
"How very good and pleasant it is when kindred live together in unity!" —Psalm 133:1
After reading the verse once, read it one or two more times.
What stands out to you? A word, feeling, thought …
Journal Prompt
As you meditate on this Scripture passage, how is God inviting you to live in greater togetherness and unity with your loved ones? Are there certain activities, rituals, or traditions you can re-establish, as you reclaim family time?
How can you practically cultivate an atmosphere of togetherness and unity? Specifically, how can you do that this coming Sunday, on the Lord's Day?
Aside from going to church in the morning, what would you like to do to make Sundays holy? Are there meaningful activities you can do with your loved ones: reading aloud with little children, playing a game as a family, going on a hike to enjoy the fall colors?
What could you do now, and over the next few days, to ensure that Sunday is free from work? Think about getting these things done before Sunday to ensure a day of rest: errands, laundry, homework, and chores. (This is not meant to overwhelm you. Maybe it means crossing something off your list, rather than trying to fit it in!)
Closing Prayer
Dear Lord, I am grateful for this time with You. I like this idea of inviting You into my planning. Thank you for guiding my thoughts and ideas, as I prepare to honor Your day with my loved ones. I pray that the day is pleasing to You and refreshing for us. I pray that this can become a new habit for us, so that we can truly benefit from this built-in day of rest and renewal every week. Amen.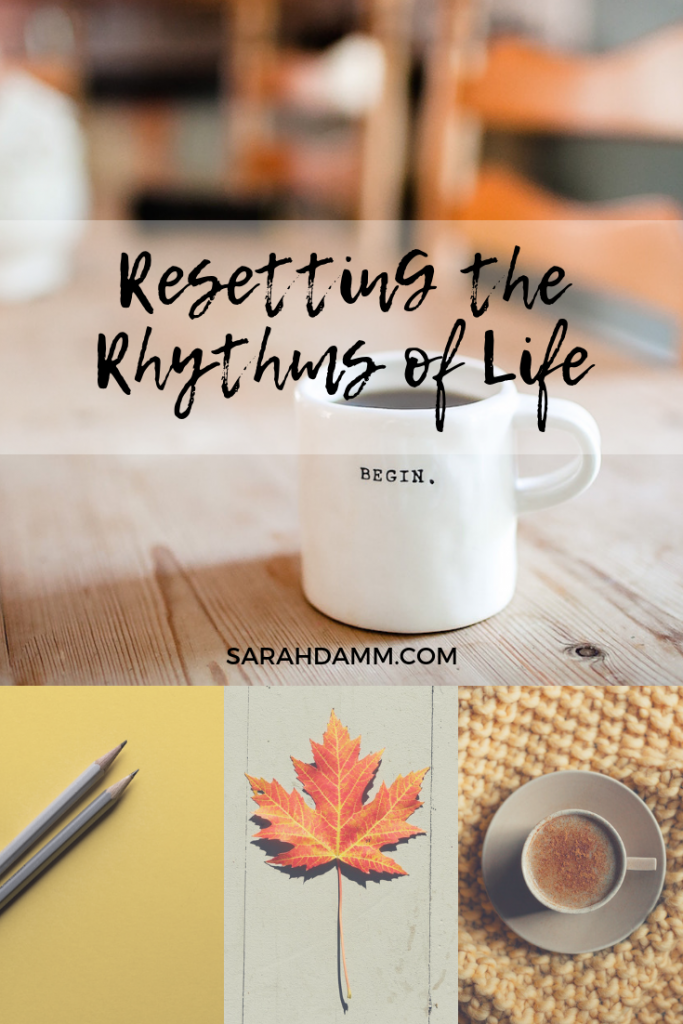 ---
This is part of a 31-day series on resetting the rhythms of life. To read more about this series and see each day's posts, click here. Photo: Unsplash