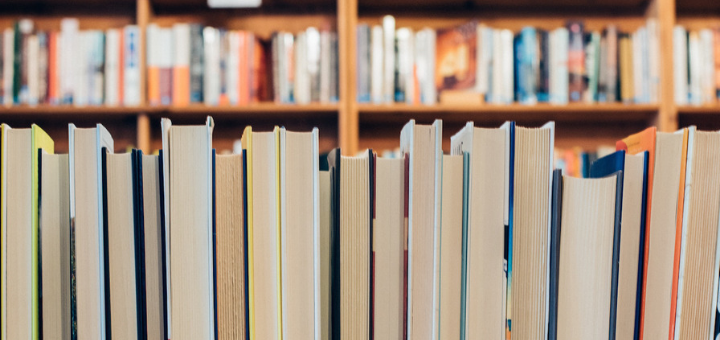 Summer Reading: A List of Catholic Books for Kids
Summer Reading: A List of Catholic Books for Kids
The countdown has begun! With just about one week left of school, summer is right around the corner. My six children are excited (obviously), and while I appreciate the structure of the school year, I also look forward to slower mornings, less busyness, and an opportunity to linger a little longer.
But as we take a break from routines and homework, I don't want us to take a break from our Faith. So, as I sift through camp brochures and swim lesson schedules, I wonder how to weave our Catholic Faith into our summer plans.
One way, I discover, is through books. As parents, we don't want our children to forget everything they learned during the school year. So we naturally encourage them to keep reading over the summer. Libraries and bookstores are on board with this idea, too, and many offer summer reading programs (with incentives) to keep children reading throughout June, July, and August.
Since we want our kids to stay engaged in their Faith and keep reading over the summer, why not combine the two with faith-based books?
Catholic Summer Books for Kids
Here are eight Catholic books for your children to check out this summer. Written by Catholic authors, elements of faith (some obvious, some subtle) are woven throughout each storyline. The books are organized by age group, and there's even a bonus suggestion for moms!
Young Children
Take It To the Queen: A Tale of Hope by Josephine Nobisso explores the role Mary plays in Salvation History. The story, on its own, is delightful, but theological symbols woven throughout add richness and meaning to this original tale. The plot revolves around villagers who transgress against their king. The town is in desolation, so the people seek help from the queen. This soon-to-be favorite includes gorgeous artwork and lessons in virtue and good behavior.
As we slow down this summer, it might be a great time to practice mindfulness as a family. Dr. Gregory and Barbra Bottaro wrote Sitting Like a Saint: Catholic Mindfulness for Kids for two reasons:
to introduce children to some wonderful Catholic saints, and
to help children (and parents alike) develop skills such as self-awareness, focus, problem solving, and resilience.
While mindfulness may seem like a newer concept, when presented through a Catholic lens, it dates back to the time of Jesus, when He commanded us to "not be anxious" (Matthew 6:25).
Grade School
The Chime Travelers series by Lisa M. Hendey includes five books, featuring fun-filled time-traveling adventures. In each book, twins Patrick and Katie Brady find themselves "chime" traveling to a faraway land, where they enter a real saint's life. Saints featured in the series include Patrick, Kateri, Francis, and Clare. A Christmas adventure rounds out the series, as the twins travel to Bethlehem and meet up with the Holy Family. During each adventure, they learn a valuable lesson that applies directly to a situation back at home. Each book includes prayers and a short biography of the saint's life.
Fans of Percy Jackson will want to add the Will Wilder trilogy by Raymond Arroyo to their summer reading list. In the first book, The Relic of Perilous Falls, Will Wilder accidentally borrows a sacred relic, which is believed to protect the town of Perilous Falls. While his intentions are harmless, Will's 12-year-old impulsivity awakens an ancient evil that now endangers the town. To make things right, Will sets out on adventure and proves that while he is young, he can make a difference. The author draws inspiration from the Bible and weaves virtue lessons into the plotline.
Middle School
7 Riddles to Nowhere by A.J. Cattapan is the story of seventh-grader Kameron Boyd, who is selectively mute after experiencing tragedy as a young boy. His new Catholic school is the only place that makes life bearable. But when financial trouble threatens to close it, Kam will do anything to keep it open. Seven riddles send Kam and his friends on a scavenger hunt through Chicago's churches in order to find a treasure sizeable enough to keep the school open. But solving the riddles is not easy, especially because the school's bully is after the fortune, too.
The Bird Face Series by Cynthia Toney follows the life of Wendy Robichaud as she navigates the end of eighth grade and beginning of high school. In the first book, 8 Notes to a Nobody, a school bully schemes against Wendy, and her best friend starts to drift away. At the same time, someone starts leaving her anonymous sticky-note messages all over school. The more Wendy discovers about the people around her, the more lessons she has to learn. This series uses humor and hope to address real issues concerning tweens and teens, including bullying, self-image, blended families, a first innocent romance, and more.
High School
Roland West, Loner by Theresa Linden is the story of 14-year-old Roland, who is hated by his twin brothers and friendless at his new school. While his father is away on business, he must avoid his brothers' schemes. To free himself from his brothers' first trap, Roland accepts help from Peter Brandt, a kid from school. As he wonders if he can trust Peter, secrets, rumors, lies, and a mysterious box put Roland on a journey that has the power to change his loner status. This is the first in a five-book series about the West brothers.
In An Unexpected Role by Leslea Wahl, 16-year-old Josie learns the lessons she needs to discover her authentic self. After experiencing humiliation and peer pressure, Josie flees her home to spend the summer in South Carolina with her aunt. This fresh start turns into the summer of Josie's dreams. She develops new friendships, and a budding romance begins to blossom. However, when tragedy strikes, Josie recognizes the more important things of life. She learns to rely on her faith, and in the process, she discovers who God created her to be.
For Mom
In The Grace Crasher by Mara Faro, Julia pretends to be born-again to please her Christian housemates—Mark, a cute EMT, and his mom. Mark knows she's pretending, but he likes Julia and decides to protect her secret. Missing her Catholic past, though, she finds herself sneaking off to attend Mass. Then, at an open mic night, Dylan, Julia's musician crush, sings her a song. Now, she is wavering between two guys, fumbling her way through three different churches, and utterly confused about life. Will everything come crashing down on her, or will Julia finally crash into grace?
What Catholic fiction books would you recommend for summer reading? Please add to this list in the comments below.
---
This post was originally published at Blessed Is She.