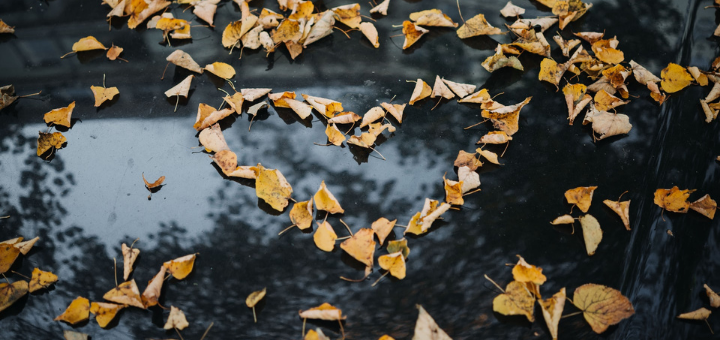 Scripture Verses That Express Gratitude
Scripture Verses That Express Gratitude
sAs we approach the last month of 2020, we are also on the threshold of a new liturgical year. Yesterday, we celebrated the glorious Feast of Christ the King, which is the official conclusion of the liturgical year. Next Sunday, we begin a new liturgical calendar with the first Sunday of Advent. And sandwiched between the two is Thanksgiving.
A Season of Gratitude
This time of year—coming to an end and beginning anew—is reflective in nature. We ponder all that happened during the last year. (And as we all experienced, 2020 was like no other!) We also wait in joyful hope for what is coming next. Therefore, this time of year is particularly suited for focusing our hearts, minds, and souls on gratitude to God for all He has done (and is doing) in our lives.
Yes, we are in a ripe season to give thanks and praise to God. And when we acknowledge that every good and perfect gift is from God, we naturally experience a brimming of gratitude in our hearts, and we desire nothing more than to offer our prayers to the Giver.
God, indeed, deserves our gratitude for His abundant blessings. Even in the midst of trial and hardship, when we face challenges in our lives, finding something to be grateful for can calm our anxiety and ease the pain. Gratitude also takes the focus off of ourselves and onto our love for God and neighbor.
Scripture Verses That Express Gratitude
The Bible abounds with prayers of praise and thanksgiving. Below are just a few of many Scripture verses that express gratitude. We can easily incorporate them into our own litany of thanksgiving. These Scripture verses (and others) are sure to lift our hearts to God; console our weariness, if we are in the midst of difficulty; and help us to count our many, many blessings.
Give Thanks to God
Short and sweet prayers of gratitude are sprinkled throughout the Bible. They are a great way to begin any prayer time with Our Lord. Ponder them as you write your gratitude list this Thanksgiving. Incorporate them into a prayer journal or hand letter them on a card for someone special.
O give thanks to the Lord, for he is good; for his steadfast love endures forever.

//

1 Chronicles 16:34

I will give thanks to the Lord with my whole heart; I will tell of all your wonderful deeds.

//

Psalm 9:1

Enter his gates with thanksgiving, and his courts with praise. Give thanks to him, bless his name.

//

Psalm 100:4

Thanks be to God through Jesus Christ our Lord!

// Romans 7:25

To the one seated on the throne and to the Lamb be blessing and honor and glory and might forever and ever!

//

Revelation 5:13
Lift Up Your Hearts
With all of the negative and divisive news out there, it is important to fill our hearts and minds with truth, beauty, and goodness. We need more positive than negative coming into our thoughts and into our homes. These Scripture verses keep the abundant generosity of God central in our lives.
Bless God and acknowledge him in the presence of all the living for the good things he has done for you. Bless and sing praise to his name. With fitting honor declare to all people the deeds of God. Do not be slow to acknowledge him.

// Tobit 12:6

And let the peace of Christ rule in your hearts, to which indeed you were called in the one body. And be thankful … with gratitude in your hearts sing psalms, hymns, and spiritual songs to God. And whatever you do, in word or deed, do everything in the name of the Lord Jesus, giving thanks to God the Father through him.

//

Colossians 3:15-17

Devote yourselves to prayer, keeping alert in it with thanksgiving.

//

Colossians 4:2

Every generous act of giving, with every perfect gift, is from above, coming down from the Father of lights, with whom there is no variation or shadow due to change.

//

James 1:17
Count It All Joy
When we find ourselves struggling—whether it is emotionally, relationally, financially, or spiritually—it can be hard to find something to be grateful for. Sometimes, we cannot even find the words to pray. The Scriptures below can clear our minds, settle our hearts, and bring us peace, helping us return to gratitude for God's immense love for us, especially during hard times.
The Lord is my strength and my shield; in him my heart trusts; so I am helped, and my heart exults, and with my song I give thanks to him.

//

Psalm 28:7

Do not worry about anything, but in everything by prayer and supplication with thanksgiving let your requests be made known to God. And the peace of God, which surpasses all understanding, will guard your hearts and your minds in Christ Jesus.

//

Philippians 4:6-7

Rejoice always, pray without ceasing, give thanks in all circumstances; for this is the will of God in Christ Jesus for you.

// 1 Thessalonians 5:16-18

Therefore, since we are receiving a kingdom that cannot be shaken, let us give thanks, by which we offer to God an acceptable worship with reverence and awe …

//

Hebrews 12:28
What is your favorite Scripture verses that expresses gratitude?
---
This was originally published on the Blessed Is She blog.