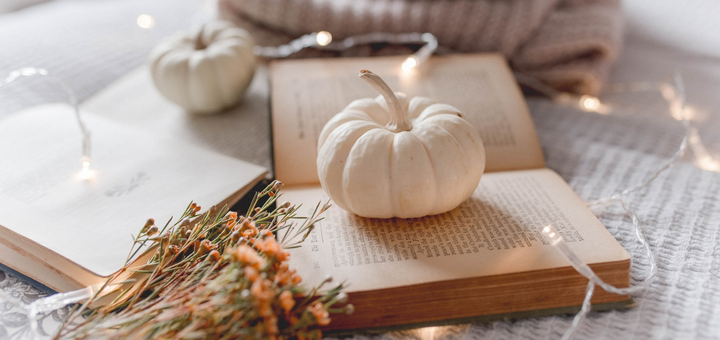 Book Review // The Devil in the Castle
Book Review // The Devil in the Castle
"Have you ever considered that the devil is active in your prayer life? In the parish church where you attend Mass? In the lives and actions of people of goodwill all around you?"
So begins the inspiring and compelling book by Dan Burke, The Devil in the Castle: St. Teresa of Avila, Spiritual Warfare, and the Progress of the Soul.
This series of questions is startling, isn't it? And it certainly jolts the reader to consider an aspect of prayer she has never considered: the devil's undetected activity.
The Invisible Battle
When we think about the demonic, more often than not, obvious evil plots unfolding in the world come to mind. We think about demonic oppression or possession and the possible need of an exorcist.
Sure, we may think about the small, spiritual attacks we encounter when plans—especially spiritually good plans—seem to go amuck. But in the quiet of our prayer? In our communion with the Lord? In the interior castle of our soul? How can that be?
In The Devil in the Castle, Burke explains how "an invisible battle for souls is being waged in and around us without reprieve, and we remain ignorant of it to our peril."
But through this book, which uses Saint Teresa of Avila's masterpiece Interior Castle as its foundation, Burke explains that we no longer need to remain ignorant. Now we can be very attune to the simultaneous movements within our prayer:
Those of the Holy Spirit that draw us closer to Christ.
Those of demonic activity that strive to distract and derail us.
Saint Teresa's Interior Castle
Before we dive into Burke's bestseller, let's learn a bit about the book behind the book Interior Castle by St. Teresa of Avila.
Saint Teresa entered the convent at age 16, but it wasn't until her 40s that she began a life of true contemplative and mental prayer. Soon after her own, deepening conversion, Saint Teresa began reforming her Carmalite order, which had fallen into worldliness. She wanted to teach her sisters how to mature in prayer. However, she struggled with how to explain this to them.
Finally, in prayer, she received a vision of the soul that served as a roadmap for growth in contemplative prayer. The vision was of a castle that contained seven mansions centered around an innermost chamber.
Making Spiritual Progress
She utilized this vision to write Interior Castle in 1577. In it, she explains that prayer is essential for traveling through each mansion. However, prayer is not an immediate achievement. Rather, it progresses, step-by-step, over time. As a soul advances to the next step (or mansion), she receives special gifts but also distinct challenges, including demonic opposition.
Yes, as the soul travels to the center of the castle where Jesus Himself dwells, Saint Teresa details the marks of progress the soul makes. However, she also "points out clearly where the devil is lying in wait and how he is most likely to reveal himself."
And this is the basis for Burke's The Devil in the Castle: to reveal the reality of spiritual warfare in prayer that Saint Teresa unfolds in Interior Castle:
The devil's sole aim is to prevent each soul from reaching the goal, and he disguises himself in the process. He will make every effort to waylay you: to get you to pause, to walk another (easier) path, to give up, or to believe that what is good is actually bad, or vice versa. Not only is the enemy seeking to keep you from union with God, but he is also trying to get you off the path and to deceive you and lure you, inch by inch, toward Hell.
The Devil in the Castle
Each chapter of The Devil in the Castle is devoted to one of seven mansions. Woven throughout are Saint Teresa's own words, as well as Burke's clear and thorough explanations, making this book thought provoking yet easy to comprehend.
In each chapter, Burke explains what is happening in the soul as it responds to God's invitation to a life of prayer. He indicates how the soul progresses from one mansion to the next, and he provides the essential prayer practices needed to advance into each mansion. Burke also explains what the soul can expect from the Lord, such as how He uses consolation and desolation in prayer to invite the soul into deeper dependence on Him.
The majority of The Devil in the Castle, however, outlines the various goals and tactics of the devil within each of the seven mansions.
As the soul progresses in the castle—from the first mansion to the seventh—it becomes closer to God and thus stronger. Here, the devil loses his power, and therefore, his tactics have to adapt to the soul's dwelling place within the castle. Sometimes his tactics remain similar, but they become much more subtle in hopes that the soul will fumble.
Each chapter concludes with a very helpful summary that serves as a great reference point for future review. Reflection questions allow this book to be a prayerful aid in advancing in the spiritual life. At the end of the book, Burke gives a step-by-step guide on what to do next, in light of a greater awareness of the war the devil has raged on our souls. He also includes a substantial section of "Resources for Continued Spiritual Growth."
Why I Loved This Book
Many years ago, I attempted to read Saint Teresa of Avila's Interior Castle and it felt so beyond me. I didn't understand what she was even talking about! And I quickly gave up. Perhaps I wasn't ready for it, or maybe it just wasn't the right time for me to explore this spiritual treasure, or maybe it was a badly-written translation.
But throughout the years, I continued to feel as if this Doctor of the Church was too advanced for me; that she was out of my reach.
Until I read The Devil in the Castle.
Dan Burke has introduced me to a saintly friend who is not beyond me at all, but who wants to guide me beyond the outer chamber of my soul and into its very depths. For she knows that in the interior castle I will find the love and light of the Lord Who deeply wants to share that inner chamber with me. And not only in eternity, but in the here and now, in the everyday encounter with Him through prayer and living a life centered on Christ.
But like any good friend, Saint Teresa also warns me of the pitfalls that lie ahead as I advance in the spiritual life. In fact, she insists that I understand what is happening. And for this new awareness, I am especially grateful.
As I continue on my own journey within my interior castle, I feel more equipped to notice the devil's plan to derail me. I also feel more confident in hearing the promptings of the Holy Spirit over the noise of this world. And I think I'm almost ready to give Interior Castle another try.
Have you read either of these wonderful books? Share your thoughts in the comments?
---
This was originally published on the Blessed is She blog. It also appeared on Spiritualdirection.com.