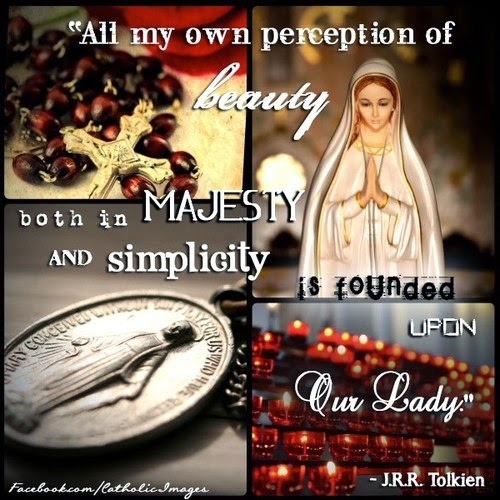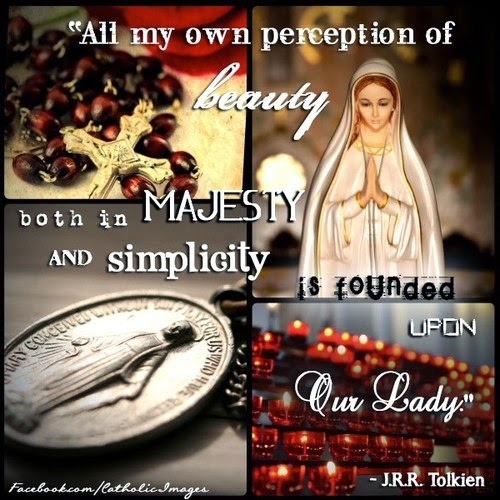 Happy May Day, friends! Today begins a month-long devotion to Our Blessed Mother, Mary. Around the Web and blogosphere, it is encouraged to honor Mary with pictures, quotes or reflections throughout the month! I plan on doing this, and I hope you will join me! If you do, please be sure to leave a comment, so that I can visit your post!
I think it is so fitting that today also is the Feast of St. Joseph the Worker, who was such an essential part of the life of Jesus and Mary.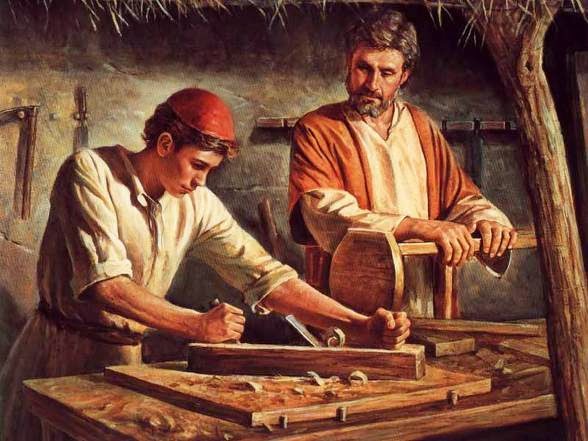 Artist Unknown.
This is what Pope Francis (as Jorge Mario Bergoglio) said about St. Joseph:
What is said about Joseph can be summarized like this: accept the mission from God, let yourself be led by God, embrace the hardship and danger in order to save the Savior. Joseph saves Mary's reputation, the lineage of Jesus, the integrity of the Child, his rootedness in the land of Israel … Joseph is also saved from an isolated life, from a life that would have been perhaps less turbulent, but that would have lacked the consolation of carrying God in his arms.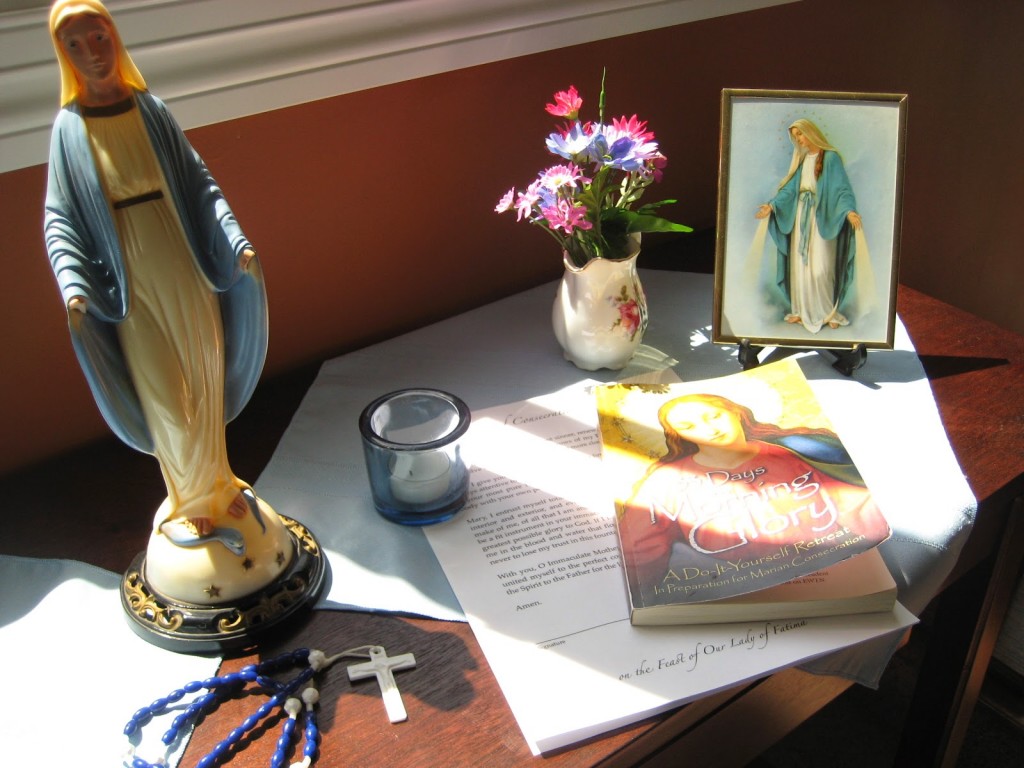 Here is our Mary altar from a couple years ago. It reminds me to dig out some decorations and recreate this once again! Having a Mary altar in your home this month can be so simple and yet such a delightful space for you and your family to enjoy. (And you can be sure it will put a smile on the faces of Jesus and Mary … and Joseph, too!)