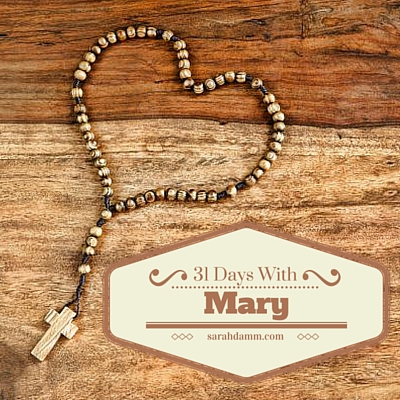 Day 6 :: 31 Days With Mary—She Just Loves Being Our Mother
Day 6 :: 31 Days With Mary—She Just Loves Being Our Mother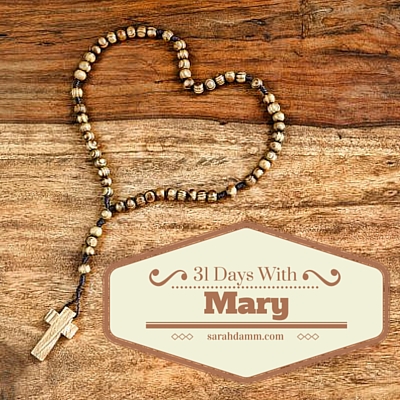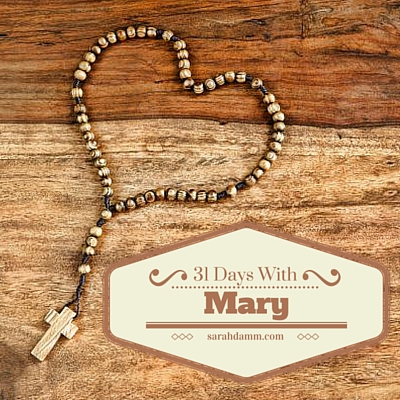 The Blessed Virgin is like a good mother who, not content with looking after all her children in general, watches over each one separately.
—St. John Vianney
As I think about my relationship with my children, I recognize how I relate to each child differently. I am grateful to know them so well. I can anticipate their needs, what will help them in certain situations, and when they just need a hug or time to talk.
A mother has a unique relationship with each of her children. Whether a mom has one, three or ten children, she recognizes each child's unique dignity, worth, personality, talents and virtues. And she modifies how she approaches each child based on that child's temperament, needs and interests. She looks at each child as if he or she is the most important soul in the world. But at the same time, she manages to love all of her children equally. She does this so that at the end of each day, her children feel loved in such a special way that each child believes he or she is the most important person in the world to Mom.
The same is true with Our Blessed Mother. Even more so, because she is completely in line with God's will. Mary has a unique relationship with each of us, her children. Being the mother to all of creation, she adjusts the way she loves her children by giving us various expressions that provide us with intimate ways to grow close to her. Just as a mother exercises earthly wisdom by not treating all of her children exactly the same, in her wisdom, Mary knows how diverse her children are, and she comes to us in unique ways that capture our hearts, meet our needs, and provide us with comfort and care.
We see this through the unique expressions of her love that we, her children, are drawn to. Some of us are drawn to Our Lady of Guadalupe, the merciful mother who appeared to St. Juan Diego. Others find hope and healing in Our Lady of Lourdes. Many of the names we call Mary have to do with specific devotions or apparitions, such as Our Lady of Fatima or Our Lady of Good Counsel. Mary even adjusts her attire to identify with her children, as is the case with Our Lady of Kibeho, who appeared to the people of Rwanda. Other names for Mary are simply affectionate, such as Cause of Our Joy or Seat of Wisdom. Simply praying the Litany of Loretto we see that the list of names associated with Our Blessed Mother is inexhaustible. But why? Venerable Archbishop Fulton Sheen once wrote, "She has so much dignity that no title could exhaust it."
Quite simply, Mary loves being our mother! And she shows her love time and time again!
We also have the opportunity to show Mary, our mother, our love and affection. Whether that is praying a simple Hail Mary each day, adopting the habit of praying the Rosary or making a consecration to Jesus through Mary, she is so delighted to be in relationship with her children!
When Jesus saw his mother and the disciple whom he loved standing beside her, he said to his mother, "Woman, here is your son." Then he said to the disciple, "Here is your mother." And from that hour the disciple took her into his own home.
—John 19: 26-27