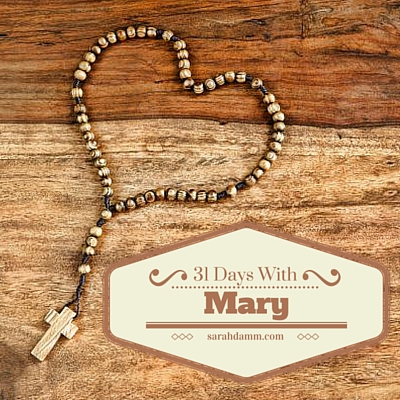 Day 13 :: 31 Days With Mary—Our Lady of Fatima
Day 13 :: 31 Days With Mary—Our Lady of Fatima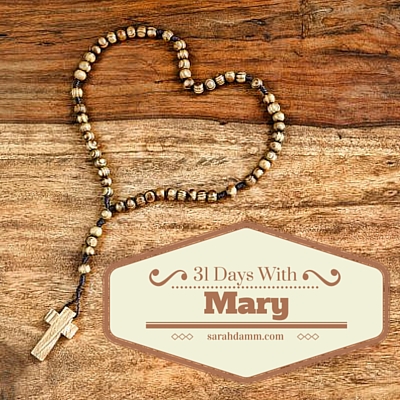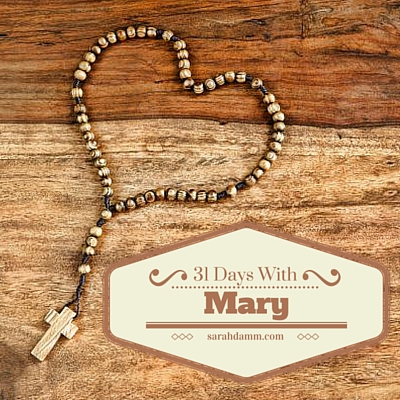 The message of Fatima is an appeal to conversion. In her motherly solicitude, the Blessed Virgin came here, to Fatima, to ask men not to offend God any more. It was a mother's sorrow that obliged her to speak.
—Saint John Paul II—
Today is Day 13 of my 31 Days With Mary series, an entire month writing about one topic with hundreds of other bloggers. While May 13 is the Feast of Our Lady of Fatima, today we remember the day in which the sun danced and Mary appeared for the sixth time to three shepherd children. Mary called herself Our Lady of the Rosary, when asked her name, which seems so fitting since October is the month of the Rosary, and we just celebrated the Feast of Our Lady of the Rosary a week ago.
Today is a lovely day to celebrate, to do something extra-ordinary for Our Blessed Mother. It can be simple, like praying a decade of the Rosary. Or it can be more festive. I plan on giving ideas on how to celebrate a feast day in a post later this week, because I just don't want families to be overwhelmed by this, if they really want to incorporate this into their Domestic Churches.
But in the meantime … Even if you don't have an official plan, go ahead and light a candle, pray a decade of the Rosary and bake up a small batch of something yummy (or buy a small batch of something at the grocery store). Today is a feast day, and it is worth celebrating!
One more note: I really like this DVD (and others in the series) about Fatima. It tells the story of Fatima in a captivating way for children. You may consider it for a future feast day.
Our Lady of Fatima, pray for us!