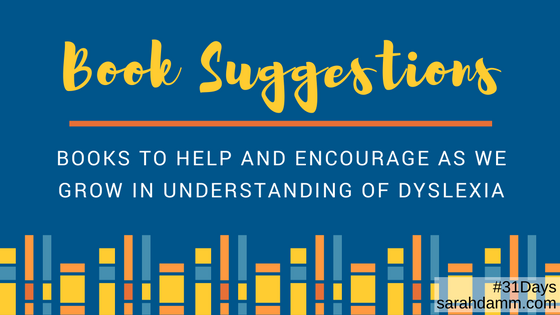 Day 26: #31 Days—More Book Suggestions
Day 26: #31 Days—More Book Suggestions
There are many books available to help parents and educators understand the ins and outs of Dyslexia. I listed two favorites in my last post on book suggestions. There are also many books available for kids that include a main character with Dyslexia. There are even books printed with a font specifically designed for to help people with Dyslexia read more easily.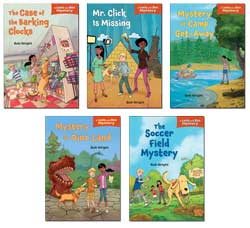 High Noon Books is a publishing company that helps struggling readers succeed. They offer phonics-based chapter books and non-fiction works. Their books look like typical books a child would pick up based on age and maturity level, but they are written at the child's reading level without looking "babyish." These books provide a way for kids to read for fun, while growing in confidence to read more fluently at her pace.
In today's day and age, with audiobook popularity on the rise thanks to digital services like Audible, more and more people (not just those with Dyslexia) are choosing to read books by listening to them. Two services for people with a Dyslexia diagnosis are Learning Ally and Bookshare. Both offer thousands of audiobook titles to enjoy.
According to Learning Ally's website: "We understand that all people learn differently and may need options to achieve their full potential. We are dedicated to helping individuals grow and succeed academically when access and reading are barriers to their learning." In addition to providing audiobooks, Learning Ally offers supportive resources for parents, teachers, and students.
Similarly, "Bookshare opens up the world of reading for people with print disabilities. [Their] books are 'accessible,' which means you can read our books many different ways."
It is hopeful to know that there are so many interesting and exciting stories available to my daughter. I am grateful that she has access to these books in a way that works best for her.
For a complete list of topics and links, visit the landing page for 31 Days: One Mom's Journey With Dyslexia or click the square image below.