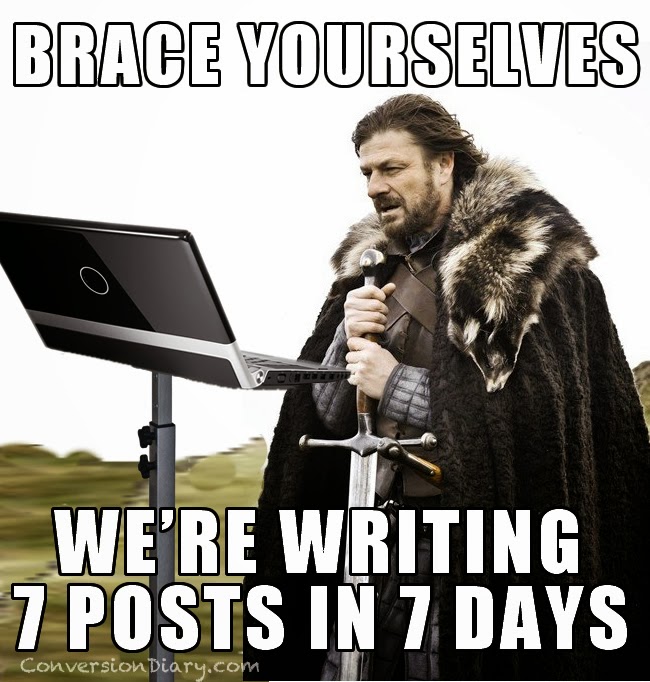 I have taken the blogging challenge that Jen set up over at Conversion Diary—seven posts in seven days (7×7). It is a challenge indeed, because I have had a hard time carving out time to write … and writing is important to me. So, I am grateful for her encouraging push not to be perfect but to be present to our blog space! Here we go with a simple daybook …
Outside my window …
… we are experiencing some more cold and snowy weather. Last Monday, President's Day, my children had to go to school as a make-up day for the five polar-vortex days off they had in January. On Friday, they had another day off because of a snow storm. The schools just can't catch up! And we're ready for spring! How about you?
In my thoughts …
… a beautiful quote from Venerable Fulton J. Sheen:
Look at your heart. It tells the story of why you were made. It is not perfect in shape or contour, like a Valentine Heart. There seems to be a small piece missing out of the side of every human heart. That may be to symbolize a piece that was torn out of the Heart of Christ which embraced all humanity on the Cross. But I think the real meaning is that when God made your human heart, He found it so good and so lovable that He kept a small sample of it in Heaven. He sent the rest of it into this world to enjoy His gifts, and to use them as stepping stones back to Him, but to be ever mindful that you can never love anything in this world with your whole heart because you have not a whole heart with which to love. In order to love anyone with your whole heart, in order to be really peaceful, in order to be really wholehearted, you must go back again to God to recover the piece He has been keeping for your from all eternity.
I recently received the book Finding True Happiness, and it just might be my Lenten spiritual read this year!
On the table …
… easy meals. Even though I got a subscription to eMeals, I still can't seem to get into a good rhythm in this area. I admit, I don't love to cook, and by 4:30-5 p.m., it's the last thing I want to do. I have to get back on track for my sanity … as well as for my hungry family members! Plus, I really do love family meal time each evening! Help!
I am wearing …
… layers!
I am reading …
… The Odyssey by Homer for my Well-Read Mom book club. Our discussion is Thursday, and I probably won't be done, but I am pretty proud of myself for the fact that I am actually reading this epic novel. Yeah, Me! I have a few books on my to-read stack, too, and I can't wait to get to them!
One of my favorite things …
… the Weight Watchers app. I love how easy it is to track my meals, snacks, activity and more! It is really helpful to navigate. Oh, and I love the bar-scanner that comes with it! Just line up the phone on the bar code of a food package and the item will pop up with points values ready to track! Super slick!
I am thankful for …
… a little get-away with my husband
I am praying for …
… my husband and children
… my mom
… my friends who are expecting
… myself, that I may grow closer to the Lord in 2014
A photo to share …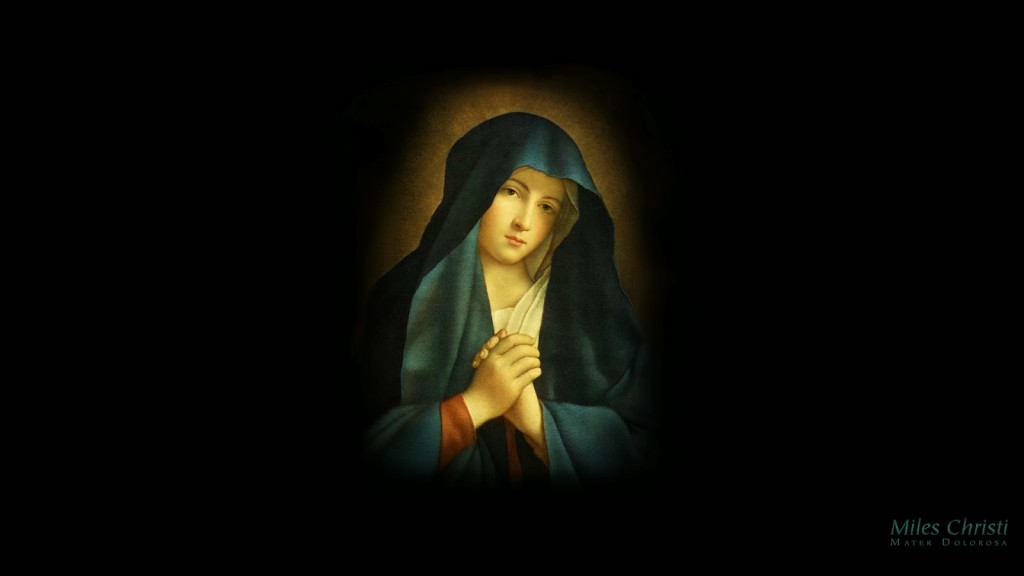 This is the screen saver on my computer. Isn't it beautiful of the Mater Dolorosa (Sorrowful Mother)? I have to clear off my desktop before Lent, so she can be my reminder to keep computer hours to a limit during the 40 days.