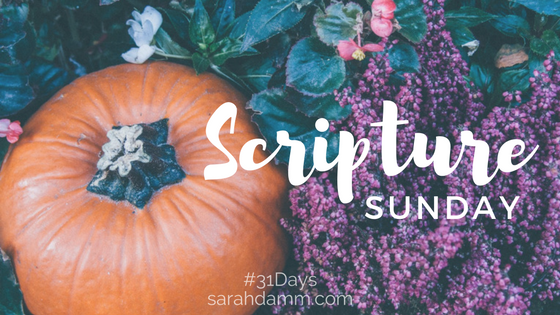 Day 30: #31 Days—Scripture Sunday
Day 30: #31 Days—Scripture Sunday
"So let us not grow weary in doing what is right, for we will reap at harvest time, if we do not give up." (Galatians 6:9)
When I first started seeing promotion for this Write 31 Days challenge, I was not sure what my topic would be. I was not even sure I had any business writing for a month straight, because my own personal and mental health was a bit weak. I have been battling chronic illness for about two years, and I recently entered a rough patch, which includes depression/anxiety. This fall, I finally thought I was going to begin a time of rest and refreshment—and maybe I still am—but the last month has been harder than I thought.
Even feeling mentally, emotionally, and physically fatigued, I still had this burning desire to write this month. When I discovered that October also is Dyslexia Awareness Month, my topic became quite clear. I was nervous for the above reasons, though, and also because I am not an expert. I am learning as I walk this journey with my daughter. But through this series, my hope was to encourage just one family by sharing our personal experience as well as helpful information that has assisted us along the way.
As I near the end of this monthlong challenge, this Scripture passage from Galatians gives me assurance in three ways:
Following that initial writing desire with this particular topic was the right thing to do. Not only did this give me a positive focus during this time of depression, but it also helped me realize the mission I am on to help my daughter. I encourage her every day not to give up, and now I need to encourage myself to do the same.
Despite very few comments and realizing I have some work to do on an email list and social media tactics—wondering if anyone was reading this at all—in the last couple of days, two friends have confided in me that they are suspecting Dyslexia in their children. I am grateful that I can support them and point them in the right direction. Remember, all I really wanted through this series was to help one family! God gave me at least two!
At my daughter's most recent tutoring session, she was sharing some of her Latin with her tutor. Latin is a great second language for children with Dyslexia, because so many of our English words have roots in Latin. She explained that the letter v in Latin makes the /w/ sound, and she wrote it exactly like this. Her tutor was thrilled, because this is something she uses to explain how to pronounce a letter. Her lesson, learning a brand new concept, was wonderful, too, and I could see how four months of really hard work was paying off. She is indeed reaping at harvest time!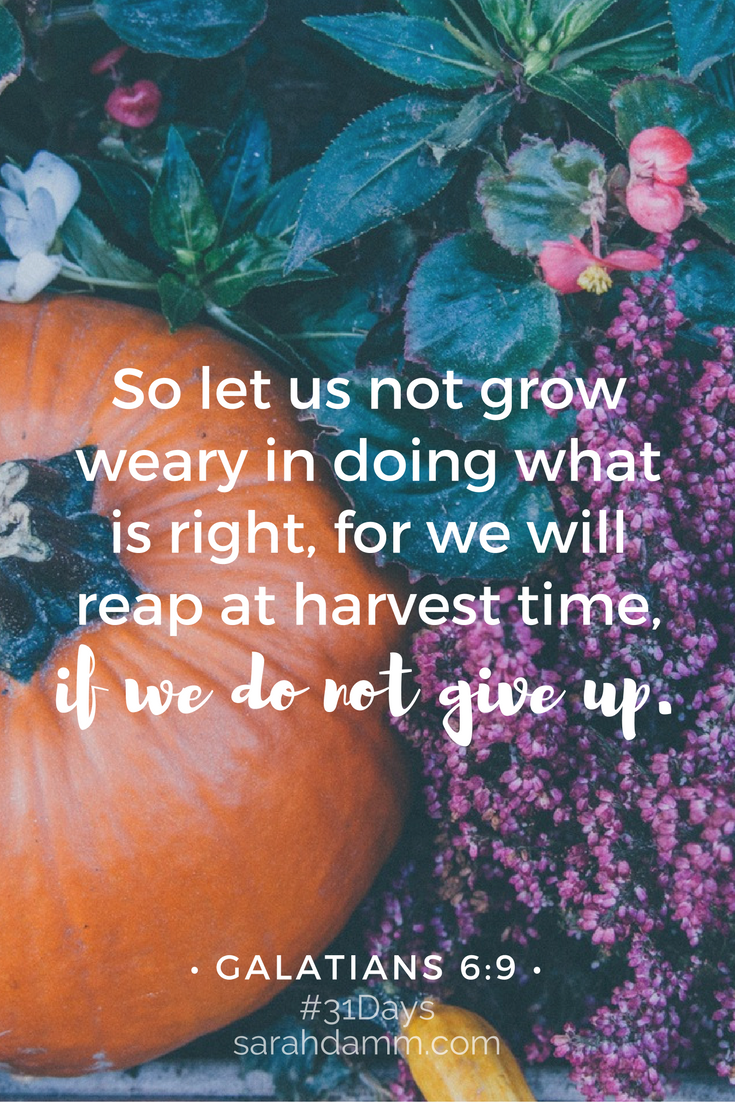 For a complete list of topics and links, visit the landing page for 31 Days: One Mom's Journey With Dyslexia or click the square image below.